Judge considering gag order for Roger Stone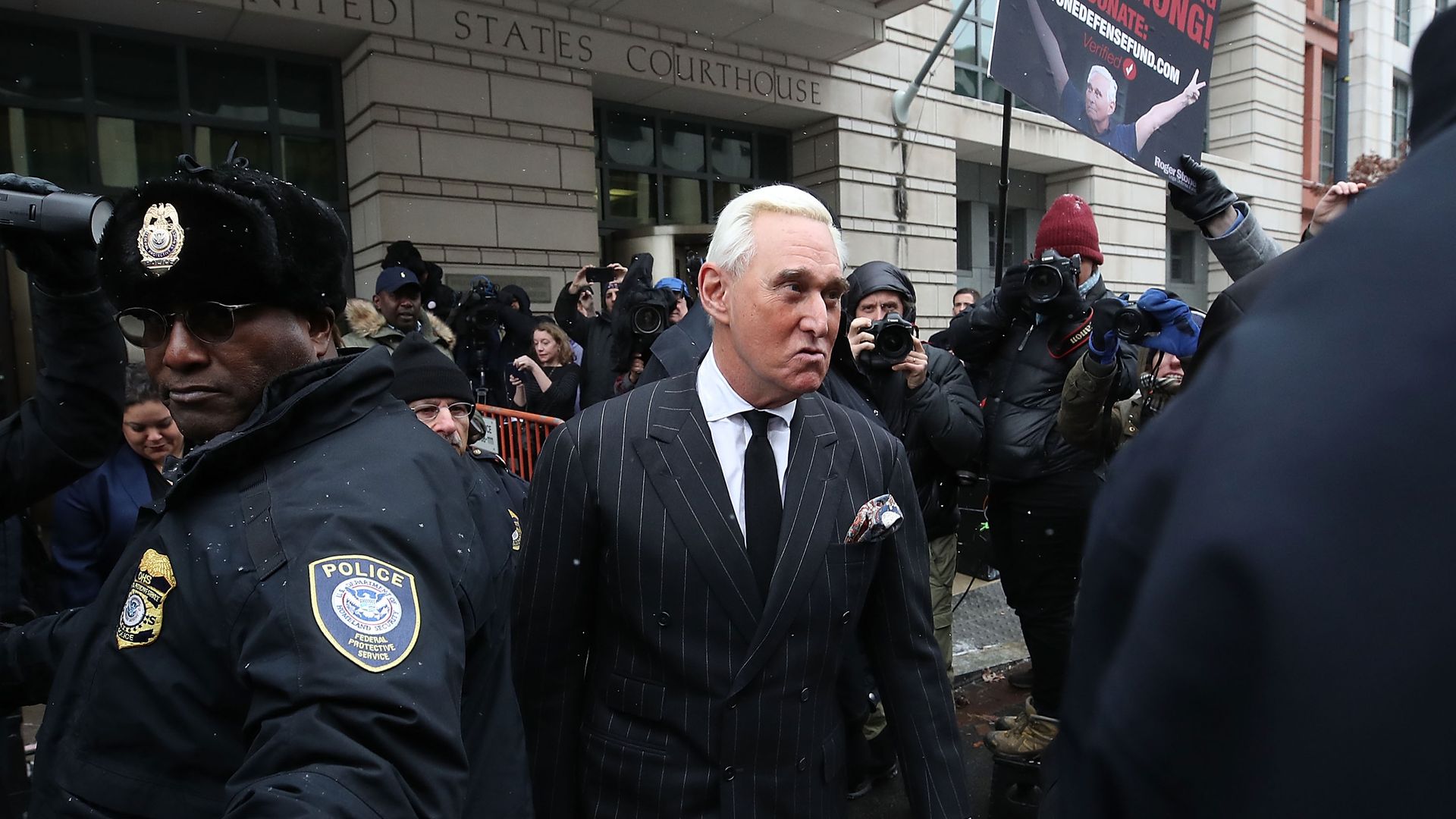 Judge Amy Berman Jackson said Friday that she would decide next week whether to issue a gag order on longtime Trump associate Roger Stone, who has pleaded not guilty in the Mueller investigation to felony charges of witness tampering, obstruction of justice and lying to investigators.
Why it matters: Stone, a notoriously brash and theatrical political operative, has publicly condemned the investigation into his alleged involvement with WikiLeaks and Russian interference in the 2016 election as politically motivated. Stone's public behavior since his indictment and arrest last week — including his discussion of the case on cable television and with reporters on the courthouse steps — prompted Jackson to tell the courtroom: "This is a criminal proceeding, not a public relations campaign."
Go deeper: Mueller says evidence in Roger Stone case is "voluminous and complex"
Go deeper