Reports: Don Jr.'s blocked phone calls before Russia meeting weren't to Trump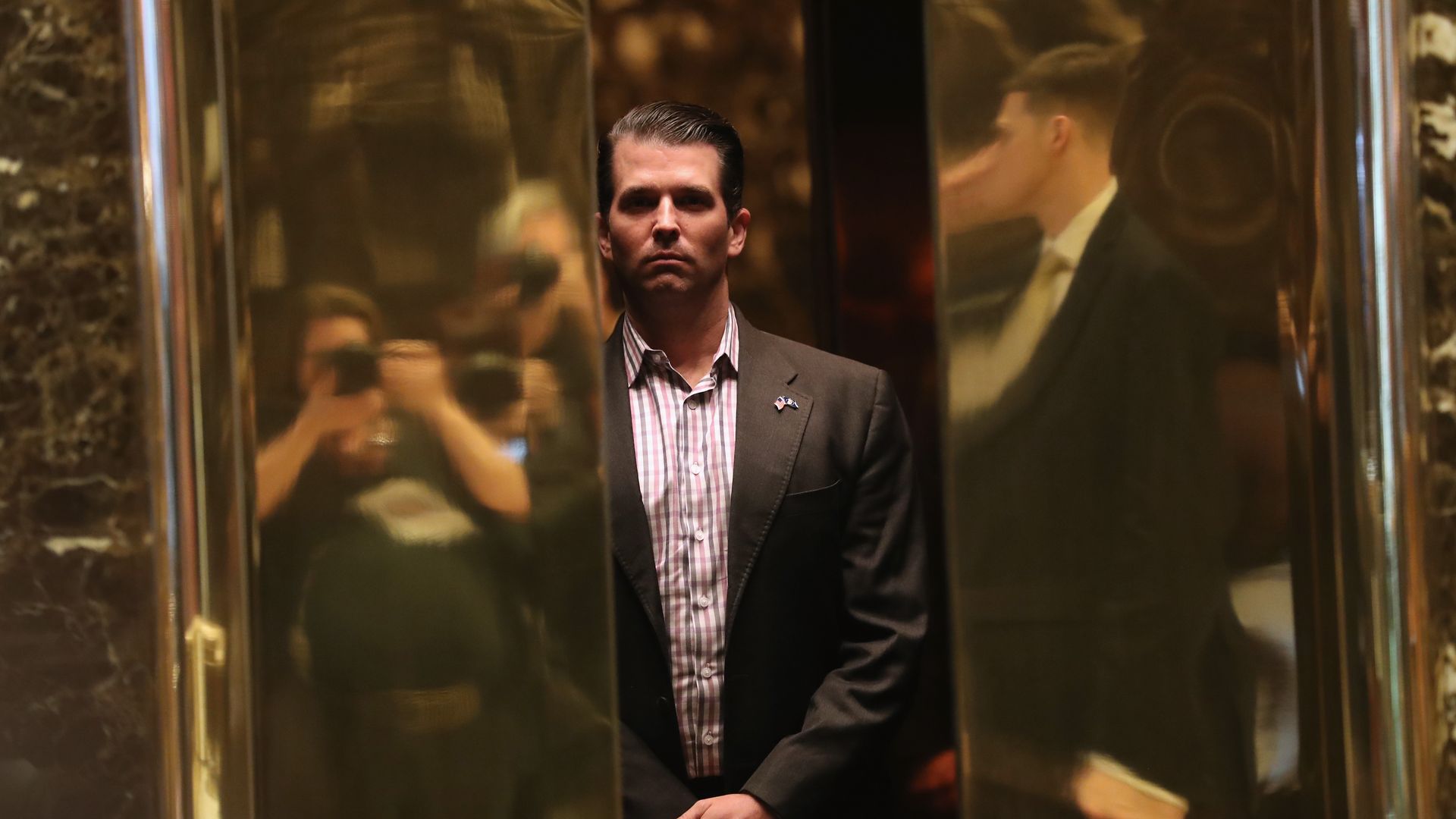 The Senate Intelligence Committee has obtained phone records showing that President Trump was not one of the blocked numbers his son Donald Trump Jr. called before and after the infamous June 2016 Trump Tower meeting, CNN first reported and ABC News later confirmed.
The big picture: Trump Jr. made phone calls to two blocked numbers the same day he spoke with Russian pop star Emin Agalarov, who helped set up a meeting three days later with a Kremlin-linked lawyer claiming to have dirt on Hillary Clinton. He made another phone call to a private number several hours after the meeting. There has long been speculation that the calls were to his father, and that then-candidate Trump had advanced knowledge of the meeting — an allegation he has denied.
Three sources familiar with the calls tell ABC News that the blocked numbers belong to NASCAR CEO Brian France and real estate developer Howard Lorber, longtime Trump family friends who supported the president during the 2016 campaign. Lorber has extensive business dealings in Russia and brought Trump to Moscow in 1996 to explore real estate options, according to the Washington Post.
What we don't know: It's unclear why Trump Jr. made the phone calls and what was discussed during the three conversations, which lasted 11 minutes, 4 minutes and 3 minutes, respectively. It's also not known whether special counsel Robert Mueller has obtained the phone records.
Go deeper