China pushes for Trump-Xi meeting to resolve trade war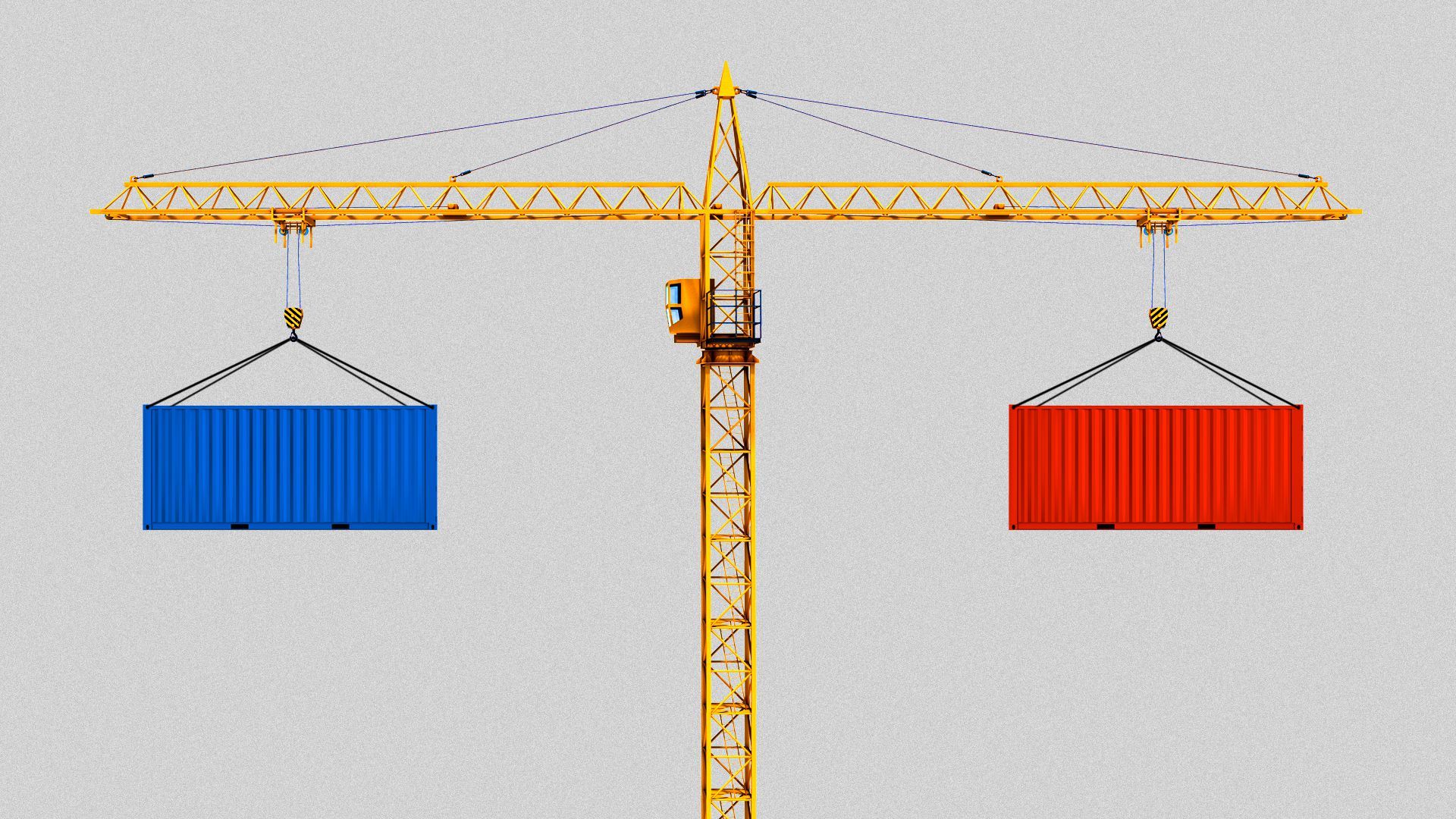 The U.S.-China trade talks this week were constructive, though as expected there were no big breakthroughs, sources tell me.
What's next: Soon after the Lunar Year holiday, U.S. Trade Representative Robert Lighthizer will lead a delegation to China to continue the discussions. President Trump and Chinese President Xi Jinping are likely to meet later this month when Trump is expected to travel to Asia for the second summit with North Korean leader Kim Jong-un.
In a meeting in the Oval office, Vice Premier Liu He delivered an artful letter from Xi that Trump called "beautiful." Among the highlights of Xi's letter, per the White House transcript:
"As I often say, I feel we have known each other for a long time, ever since we first met.  I cherish the good working relations and personal friendship with you.  I enjoy our meetings and phone calls in which we could talk about anything.  It falls to us to work together and accomplish things meaningful for the people of our two countries and the world at large."
My thought bubble: Of course the Chinese want another Trump-Xi meeting. They know they can not trust any agreement that is not made directly with the U.S. president, and they believe that if they can get a face-to-face meeting with Trump, they will probably end up with a more favorable deal for China.
As I wrote in last week's newsletter, this will continue to be a grind, but I still believe Xi is very motivated to make a deal as the trade war is one more risk he does not want right now.
More importantly, I hear he is very concerned about the push from some U.S. officials towards "decoupling" and so views a deal as a way to blunt those forces even as the U.S.-China competition heats up across multiple dimensions.
The big question: When they meet, will Xi make a last-minute request to release Meng Wanzhou and settle the Huawei indictments with a fine? It worked for Xi in the ZTE debacle.
Go deeper:
Go deeper