Trump says Kamala Harris has had best "opening act" out of 2020 Democrats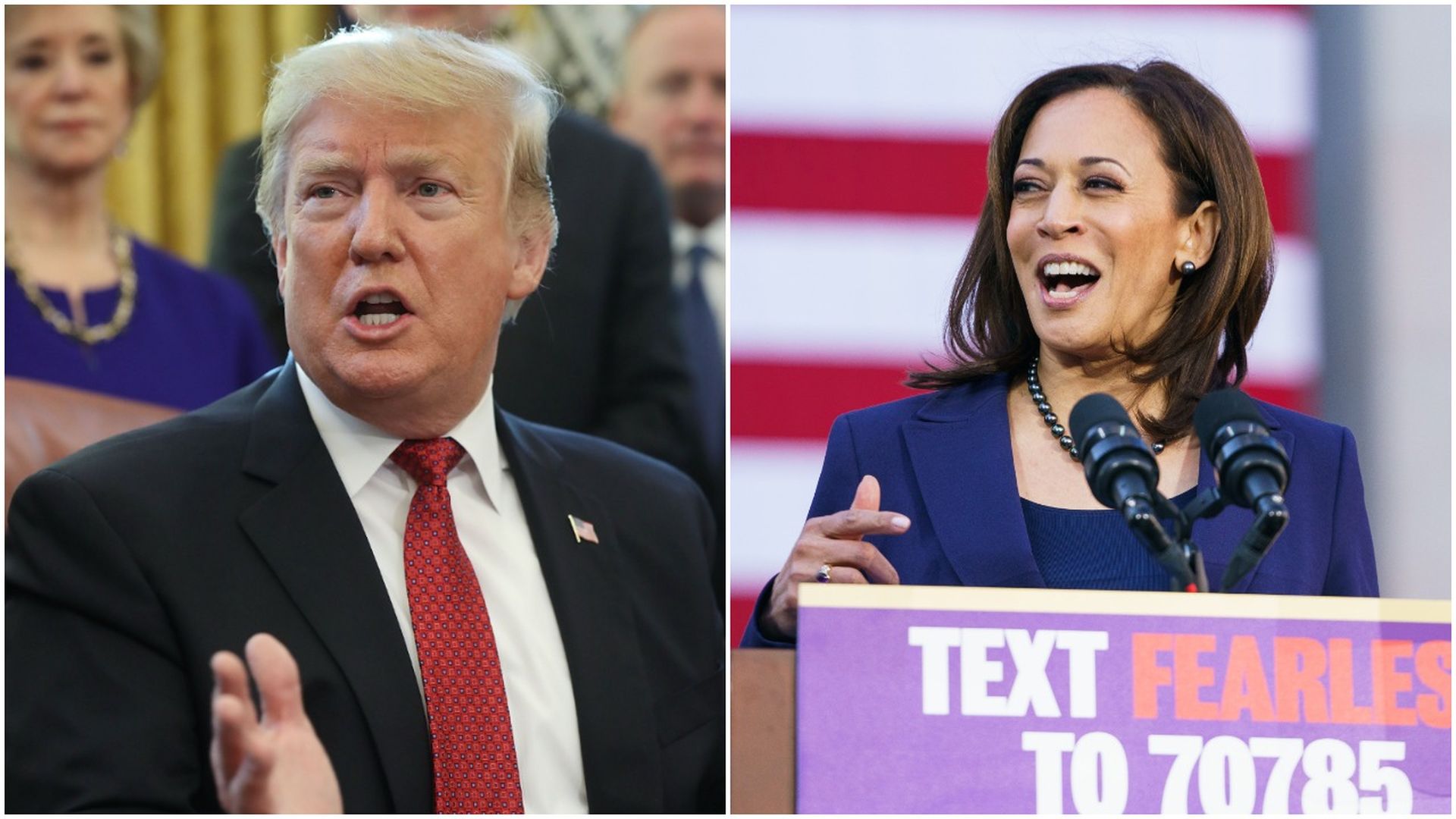 In a wide-ranging interview with the New York Times Thursday, President Trump said Sen. Kamala Harris has had the best "opening act" out of the Democrats who have signaled they will run for president in 2020.
The big picture: Trump said the Democratic party as a whole has "really drifted far left" and claimed Sen. Elizabeth Warren has been "hurt very badly with the Pocahontas trap," referring to her effort last year to prove she has Native American heritage. When asked about speculation that he may not run for re-election in 2020, Trump told the Times that he loves being president and that he doesn't see any viable Republican candidates who could challenge him in a primary.
Other highlights:
On Roger Stone: Trump said he never spoke to his longtime associate Roger Stone about WikiLeaks, but that the way FBI agents raided Stone's house at 6 a.m. was "a very sad thing for our country."
On the Mueller investigation: Trump said that Deputy Attorney General Rod Rosenstein told his attorneys that he is not a subject or target of the Russia probe. He said he "does not know" if that covers the investigation in the Southern District of New York as well.
On his intelligence chiefs: Trump said testimonies by CIA Director Gina Haspel and Director of National Intelligence — in which they contradicted him on their threat assessments of Russia, Iran and North Korea — were "mischaracterized."
Go deeper: Trump signals he'll call national emergency after "waste of time" border talks
Go deeper