Hulu debuts "pause ads" in effort to make TV ads less annoying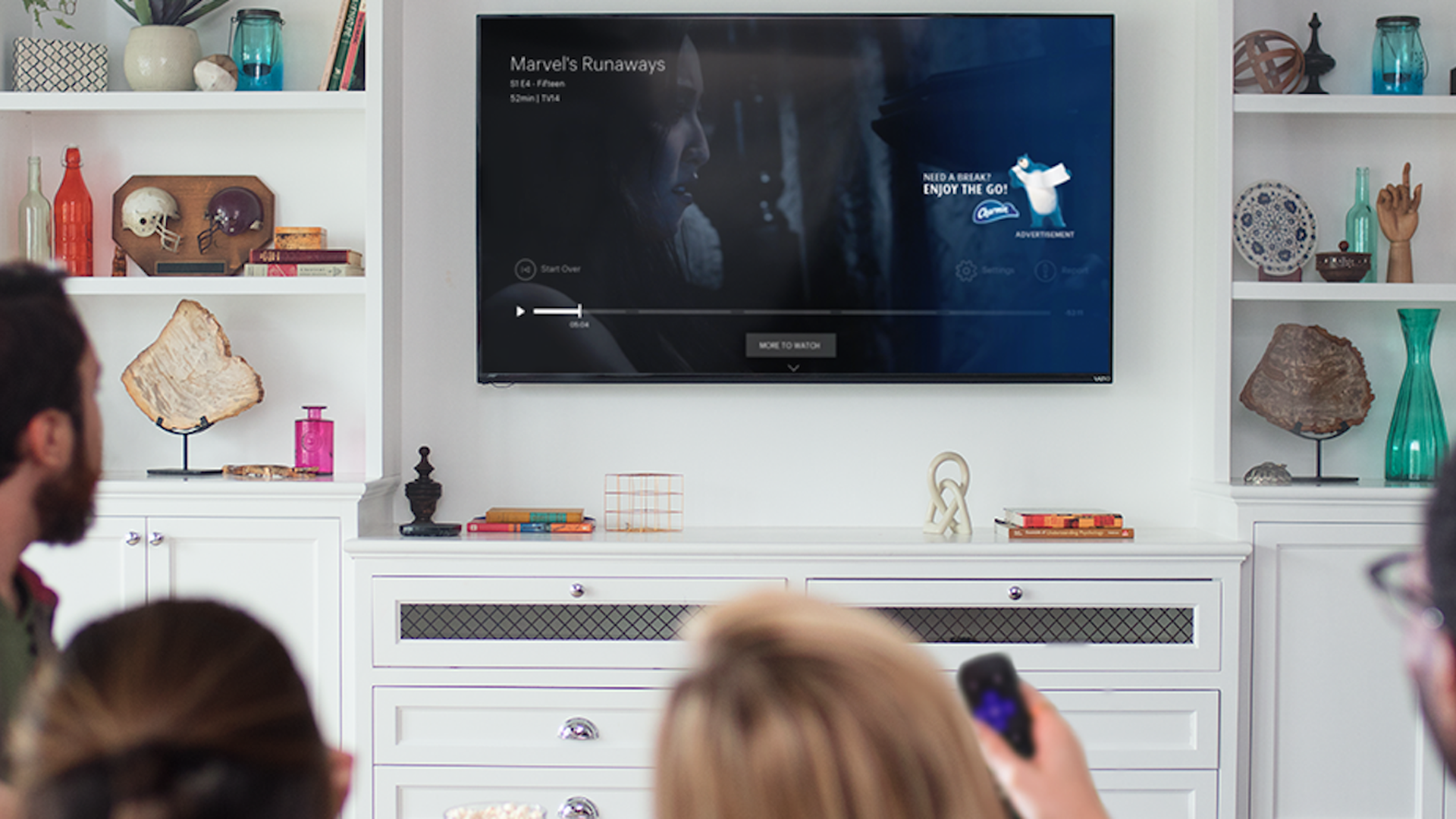 Hulu is rolling out "pause" ads, or ads that appear on your screen when you hit the pause button while watching a show.
Why it matters: It's part of a broader effort by Hulu to make advertising for TV content less intrusive and more relevant. The majority of Hulu's subscribers pay for the ad-supported tier, for which Hulu just recently lowered the price.
How it works: When a user hits the pause button while watching a show, an ad will show up on the left-hand side of the screen against a gradient shading. The ad has no sound and disappears as soon soon as the user hits play again.
Between the lines: Hulu says Coca-Cola and Charmin have signed on as its beta partners for the launch.
While those are expected advertisers for this format (users usually pause shows to grab a snack or use the restroom), Hulu head of ad platforms Jeremy Helfand says the format could work for many advertisers, so long as the ads are contextually relevant.
Helfand says nearly 80% of Hulu content is now watched in the living room, up from 70% a few years ago. A pause ad is suited for large-screen viewing, where presumably users are passively consuming content for a longer period of time.
The big picture: The effort comes amid an industry-wide push to be more innovative around advertising. Most networks and TV providers are beginning to use data and tech to target more personalized ads. AT&T is also testing a similar pause ad function.
The TV industry has recently become more motivated to change its old-school way of delivering ads because consumers are largely rejecting ad-supported programming, instead opting to purchase ad-free subscription services like Netflix.
Hulu thinks that if it can serve people better, more relevant ads, users will be open to ad-supported programming. As of now, the majority of its users actually subscribe to Hulu's ad supported tier.
The bottom line: While TV consumption has changed the way viewers consume content, the reality is that TV advertising hasn't yet caught up with the times.
Go deeper