House to hold first hearing on gun violence prevention since 2011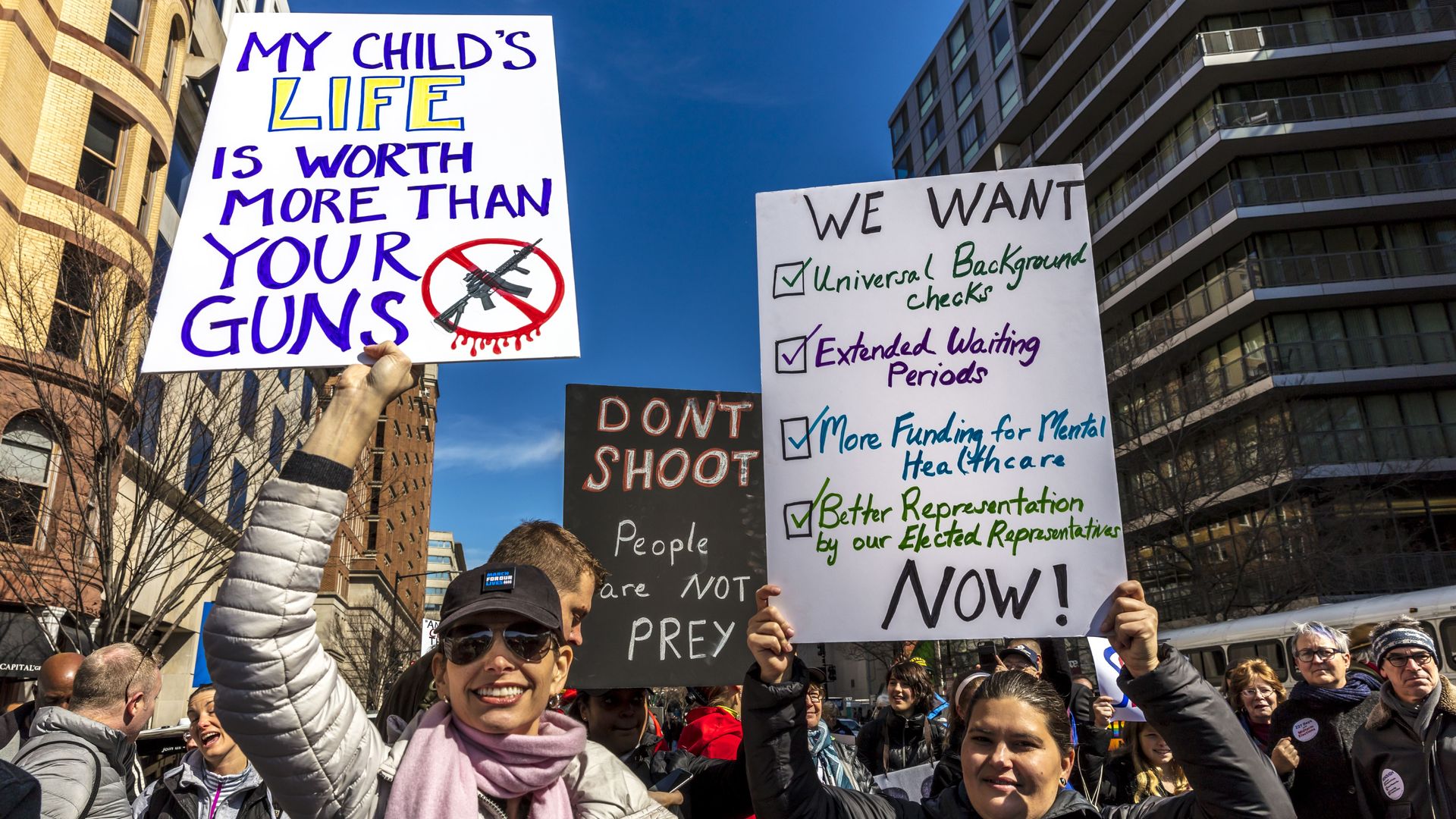 The House Judiciary Committee announced Wednesday that it will hold a hearing on gun violence prevention on Feb. 6, the first House hearing on the topic in eight years.
Why it matters: Gun control is a key issue for the House's new Democratic majority as its advocates poured a huge amount of cash into the 2018 midterm elections, ending the NRA's longstanding dominance in spending on gun politics. And that's translated to policy work, as earlier this month, a group of bipartisan House members introduced a bill that would require universal background checks for gun purchases. Rep. Mike Thompson (D-Calif.), the chair of the House Gun Violence Prevention Task Force, said the hearing announcement showed that Democrats were "answering the call of the American people."
Go deeper ... 1 week in America: A slew of gun violence goes under the radar
Go deeper