House Democrats offer zero funding for Trump's border wall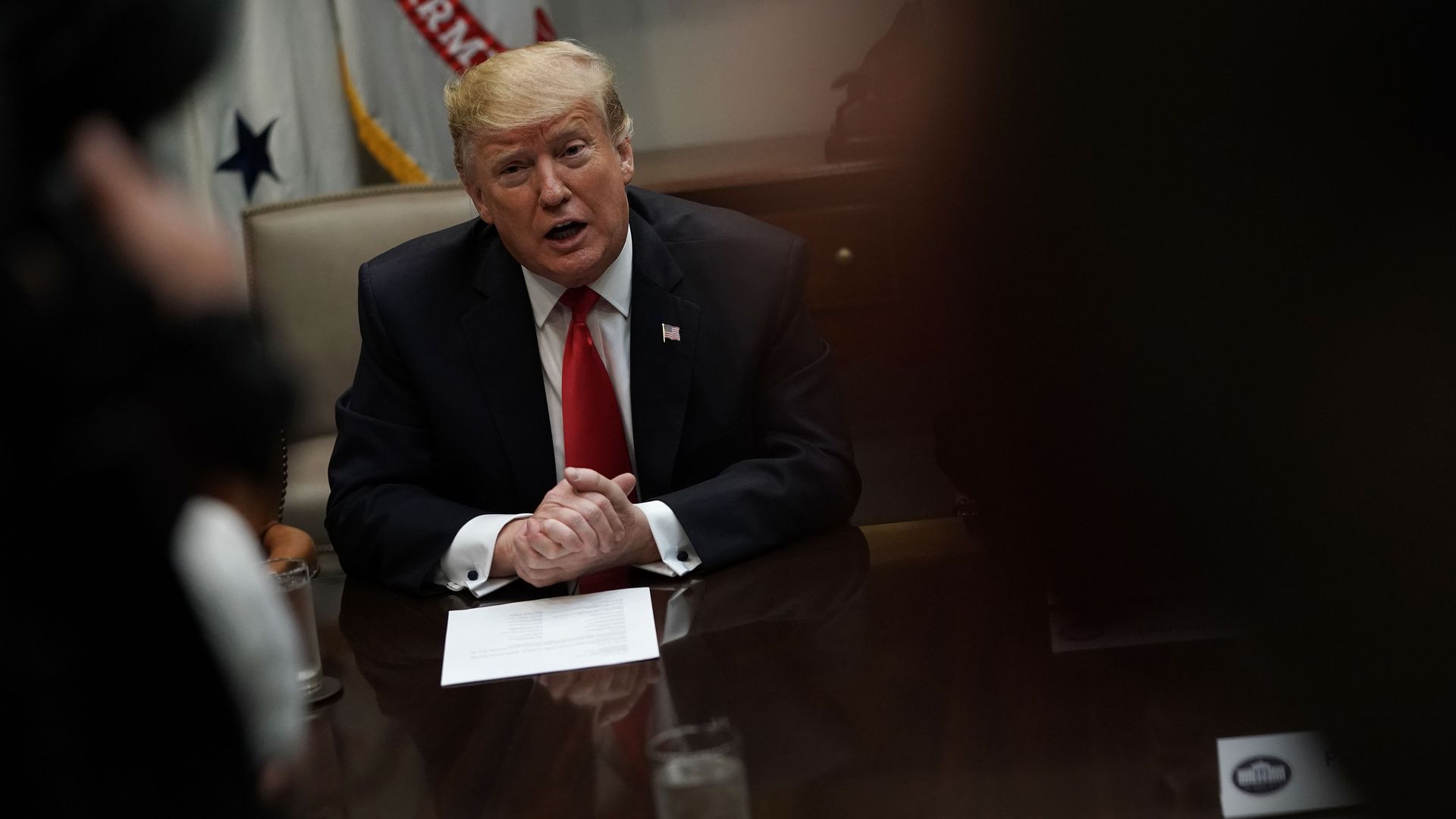 After the House-Senate Conference Committee met Wednesday to negotiate an immigration deal, House Democrats put forth a proposal that includes no funding for a physical barrier at the U.S./Mexico border.
Why it matters: Even though Democrats are offering hundreds of millions of dollars for things like border security technology and additional Customs and Border Protection (CBP) officers, Trump wants his wall and he's unlikely to approve anything without it — meaning we're either headed for another government shutdown on Feb. 15 or Trump will declare a national emergency to try to fund the border wall without Congress.
Trump tweeted today: "Republicans on the Homeland Security Committee are wasting their time. Democrats, despite all of the evidence, proof and Caravans coming, are not going to give money to build the DESPERATELY needed WALL. I've got you covered. Wall is already being built, I don't expect much help!"
One House Democratic aide emailed that Trump's tweet "undermines negotiations," further encouraging Democrats to maintain their position of giving zero dollars for a border barrier.
By the numbers: Democrats are proposing $14.296 billion for U.S. CBP, which would include $28.6 million more than FY18 for recruitment and applicant processing, among other things. The proposal includes...
$98 million more than what was allocated in FY18 for 1,000 additional CBP officers.
$25 million more for "small port of entry technologies."
No funding for any additional Border Patrol agents.
$502 million "to address humanitarian concerns at the border, including medical care, more efficient transportation, food and other consumables, and to support at least one prototype temporary holding facility (72 hours or less) with better conditions and services for migrants."
"$400 million for border security technology procurement and deployment."
For U.S. Immigration and Customs Enforcement, "$7 million above the request for additional staff in the Office of Professional Responsibility/Office of Detention Oversight to begin ramping up the number of detention facility inspections from once every three years to twice per year for each facility."
Be smart: This is just the initial offer from House Democrats on the conference committee before actual negotiations with House Republicans.
Go deeper