Democratic super PAC prepares opposition research on Howard Schultz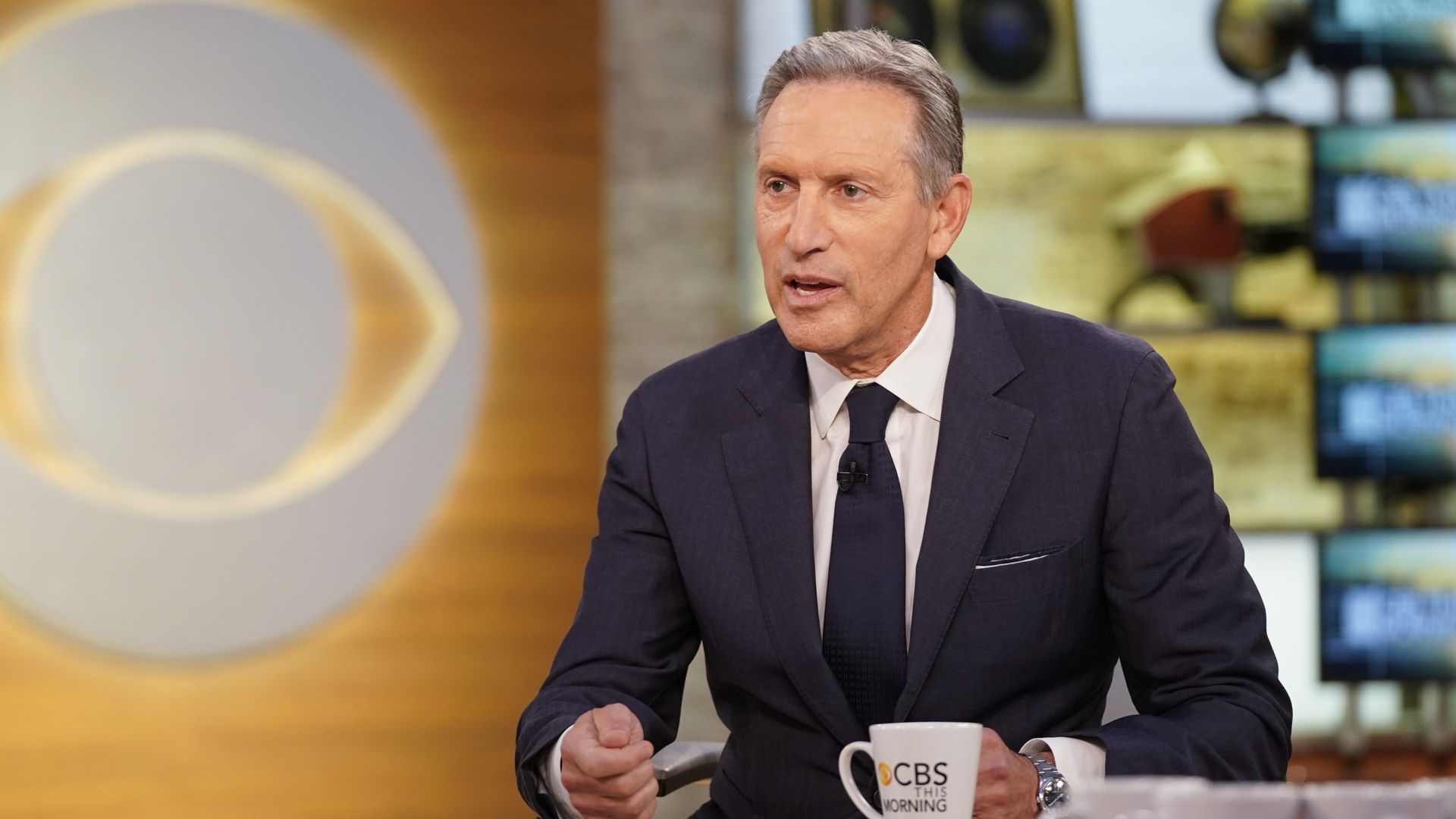 Priorities USA, a progressive group and the largest Democratic super PAC, is sending FOIA requests to nearly 70 different national and state agencies that either Howard Schultz or his corporate entities may have interacted with at any point between August 1987 and June 2018.
Why it matters: The group is gathering as much potential opposition research as they can on Schultz and his business in anticipation of his decision to possibly run for president as an independent. This is yet another example of liberals trying to push Schultz out of the 2020 race before he begins, in part because they view his candidacy as a "threat" that could be "a major step toward re-electing Donald Trump," Priorities USA communications director Josh Schwerin told Axios.
The FOIA requests span agencies like the National Labor Relations Board (in search of "investigations, complaints, sanctions, violations, or enforcement actions taken by the agency related to the business operations of Starbucks Corporation or its affiliates") to the Washington State Department of Ecology (in search of "environmental violations and subsequent penalties").
"While we hope he reconsiders and this never needs to be used, Priorities is sending out a full round of FOIA requests ... as a start to our research efforts combatting his potential candidacy."
— Schwerin
Go deeper:
Go deeper