Facebook's new data-for-cash debacle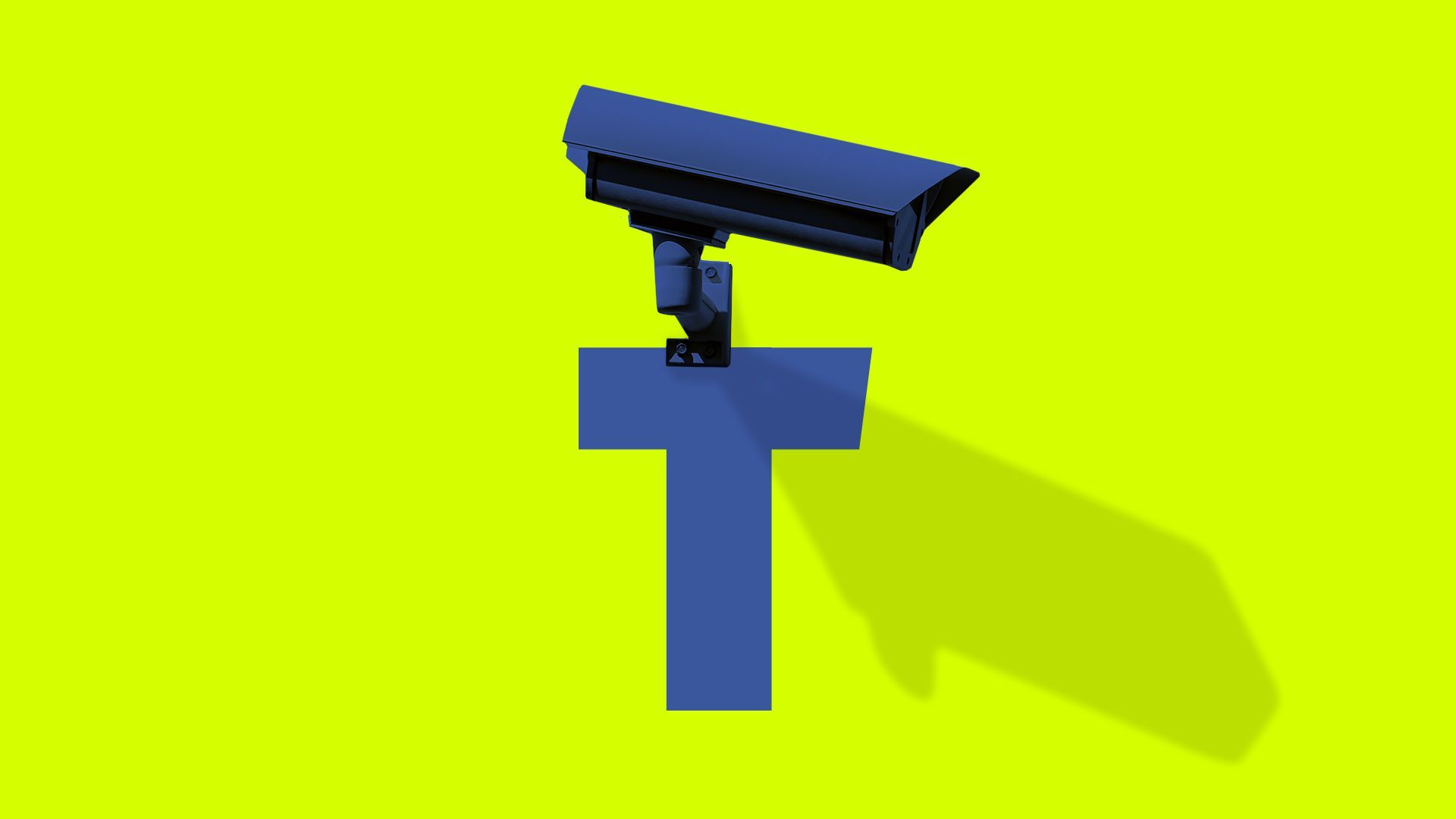 TechCrunch reported late Tuesday that Facebook had paid users, some of them teenagers, $20 a month to install software on their iPhones giving Facebook detailed access to everything taking place on the device.
Why it matters: We're all losing count of Facebook's privacy controversies, but this one is even more sensitive because it involves teens.
The social network faces further backlash from users and regulators, and it's also in hot water with Apple.
Facebook described the program as research to analyze how people use its own services and those of competitors. Late Tuesday night, Facebook defended the program, which dates back to 2016, but said it was discontinuing it for iOS users.
"Despite early reports, there was nothing 'secret' about this; it was literally called the Facebook Research App. It wasn't 'spying' as all of the people who signed up to participate went through a clear on-boarding process asking for their permission and were paid to participate. Finally, less than 5 percent of the people who chose to participate in this market research program were teens. All of them with signed parental consent forms."
— Facebook spokesperson
The Apple conflict: Facebook's program, according to TechCrunch, used an apparently rewritten version of the Onavo software that Facebook pulled from the App Store last year after Apple said it violated its policies.
Facebook had the users install the software as an "enterprise profile," a setting typically reserved for letting big companies privately test and deploy their in-house software.
Apple responded this morning by revoking Facebook's enterprise license and said: "We designed our Enterprise Developer Program solely for the internal distribution of apps within an organization. Facebook has been using their membership to distribute a data-collecting app to consumers, which is a clear breach of their agreement with Apple."
Facebook is likely to argue that its research project is little different from the kind of tracking Nielsen has done for decades of TV viewing patterns, or Comscore's tallying of web usage. But those services didn't end up with the kind of total access to people's lives that Facebook is getting via their phones.
The price of data: By offering $20 a month to users who installed the software, Facebook at least acknowledged that people's data has monetary value. Instead of one penny for a teen's thoughts, Facebook is offering 2,000. That sum is unlikely to be enough to stem the tide of renewed cries of protest and calls for regulation this incident will release.
What they're saying:
Bloomberg's Sarah Frier: "$20 a month doesn't seem like a lot to give up that much data, but I guess the rest of FB users give them a lot for free!"
The Verge's Casey Newton: "The Facebook Research story is a real 'ask forgiveness, not permission' moment for a company that has already been asking for a lot of forgiveness."
SoFi comms VP Jim Prosser: "Only way this looks worse is if they had compensated the teens with Juul pods."
What's next: Facebook reports earnings this afternoon, and executives are sure to be grilled over this and other privacy issues.
Go deeper