Facebook stock up after Q4 earnings beat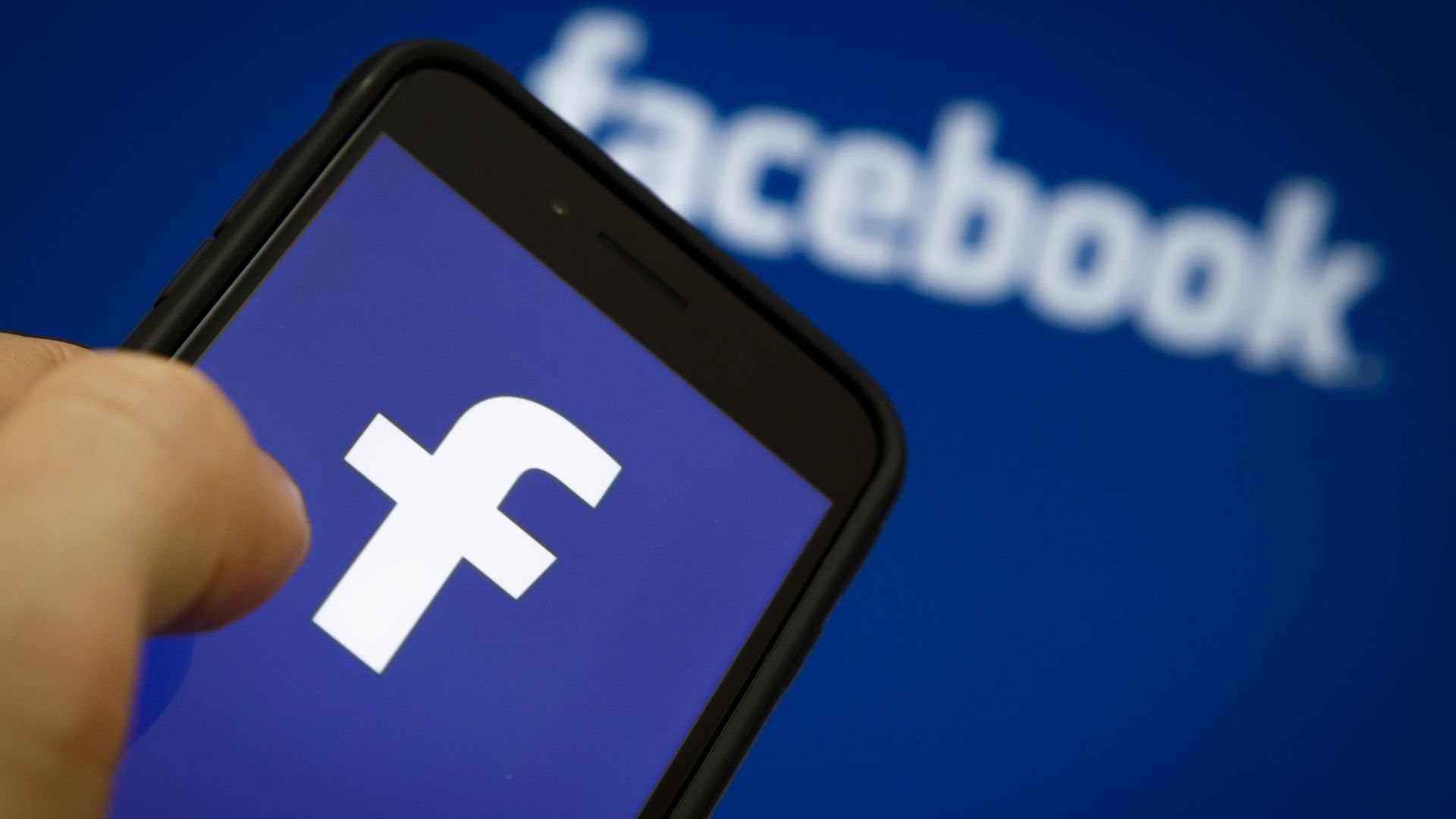 Facebook's stock was up nearly 7% in after-hours trading Wednesday after the company beat investor expectations for earnings, user growth and revenue.
Why it matters: The positive earnings show, as they have many times over the past two years, that the company can still sell ads despite being dogged by major scandals.
By the numbers, via CNBC:
Earnings: $2.38 per share, vs. $2.19 forecast by Refinitiv consensus estimates
Revenue: $16.91 billion, vs. $16.39 billion forecast by Refinitiv consensus estimates
Daily active users: 1.52 billion, vs. 1.52 billion forecast by Refinitiv consensus estimates
Monthly active users: 2.32 billion, vs. 2.32 billion forecast by Refinitiv consensus estimates
Average revenue per user: $7.37, vs. $7.11 forecast by FactSet estimates
App "family" usage: Facebook now says that roughly 2.7 billion people use its "family of apps," which includes Facebook, WhatsApp, Instagram and Messenger, each month, up from around 2.6 billion from last quarter. On average, it says, more than 2 billion people use one of its services every day.
What they're saying: Facebook now has 7 million advertisers across its services, David Fischer, VP of advertising and global operations, told Axios. "If we can drive a return, they stick with us and invest more with us as time goes by," he said.
"As we think about our priorities of ensuring safety and security of our platform, while at same time growing our community and business, I think this quarter demonstrates that we can do both, and that remains a key priority in 2019."
Key statistic: Fischer says that 66% of the core Facebook app users are daily active users.
"People have hypothesized over time, as we continue to grow our user base ... that it's likely that you'll get less engagement. So the fact that we actually see that daily active as percentage of monthly active remain high and fairly steady, we think, means that people are having positive experiences on our platform and that's what keeps them coming back."
The takeaway: While user growth was strong, just about matching estimates, average revenue per user was up much higher than expected, proving that Facebook has improved its ability to monetize users.
The big picture: Facebook had some of its worst scandals last quarter, including a major data breach, a scandal involving the seizure of many revealing documents by the U.K. Parliament, and the revelations of two independent reports commissioned by the Senate Intelligence Committee that found that the Russian efforts to interfere in U.S. elections using Facebook were much greater than was initially understood.
Go deeper