Congress shows its hand on drug prices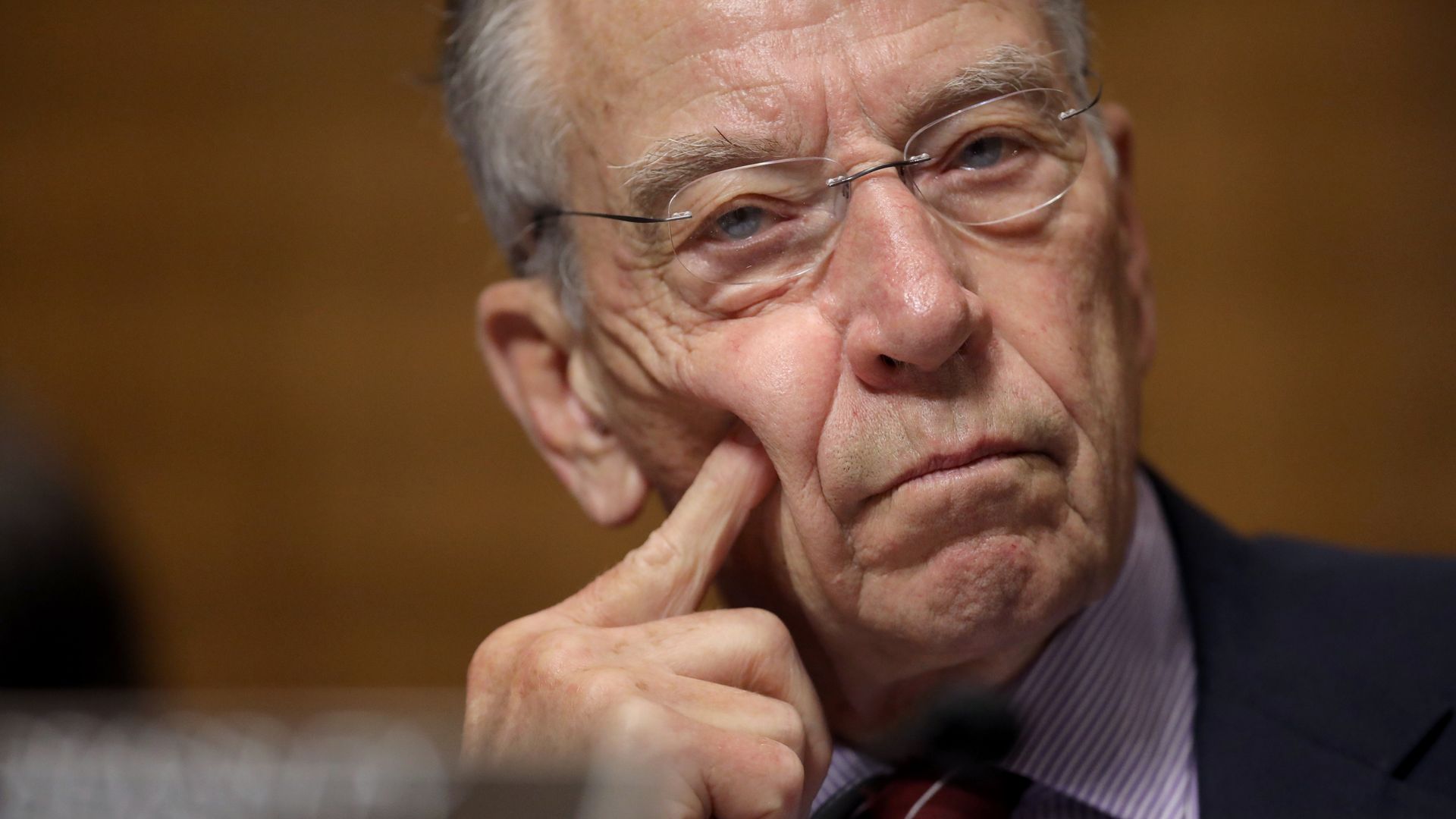 A key Senate panel seemed to hone in yesterday on some bipartisan ideas to cut federal spending on prescription drugs.
The big picture: Members of the Senate Finance Committee were mostly interested in proposals that would cut payments to insurance companies and doctors, though some also raised questions about pharmaceutical companies.
Details: Republicans and Democrats were both open to restructuring Medicare Part D, including payments to insurers.
"There's reporting that patterns of overbidding exist that may indicate a potential gaming of the system," Finance Chairman Chuck Grassley told Axios, alluding to a recent Wall Street Journal story that said insurers have pocketed an extra $9.1 billion because of the way they estimate their costs.
In Medicare Part B, senators discussed changing the way the government reimburses doctors for the drugs they buy — "getting away from a percentage, which creates an incentive to go with the most expensive possible prescription and instead going with something closer to a flat fee," Sen. Pat Toomey said.
Doctors and hospitals have fought such changes before, and are fighting a similar proposal from the Trump administration. Critics say the current arrangement gives doctors an incentive to use the most expensive drugs, because they collect a percentage of the cost.
There was also support for changing the way pharmacy benefit managers handle their rebates, which the pharmaceutical industry may support and Trump is also considering.
"I thought there was a big swath of ground for bipartisanship," Sen. Ron Wyden said.
Grassley also hinted at more dramatic price cuts for drugs in an interview, but offered few details.
With more transparency throughout the system, "the companies have to justify their price increases and have uniform pricing," he said. "Whether I buy a drug or you buy a drug, there ought to be one price for a drug and everybody ought to pay the same thing."
A source familiar with Grassley's thinking said he was not advocating for price controls.
Other committee Republicans also questioned the gap between drug companies' profits and their research spending, but did not endorse any proposals to limit those profits.
Go deeper