Tom Steyer's impeachment campaign is going local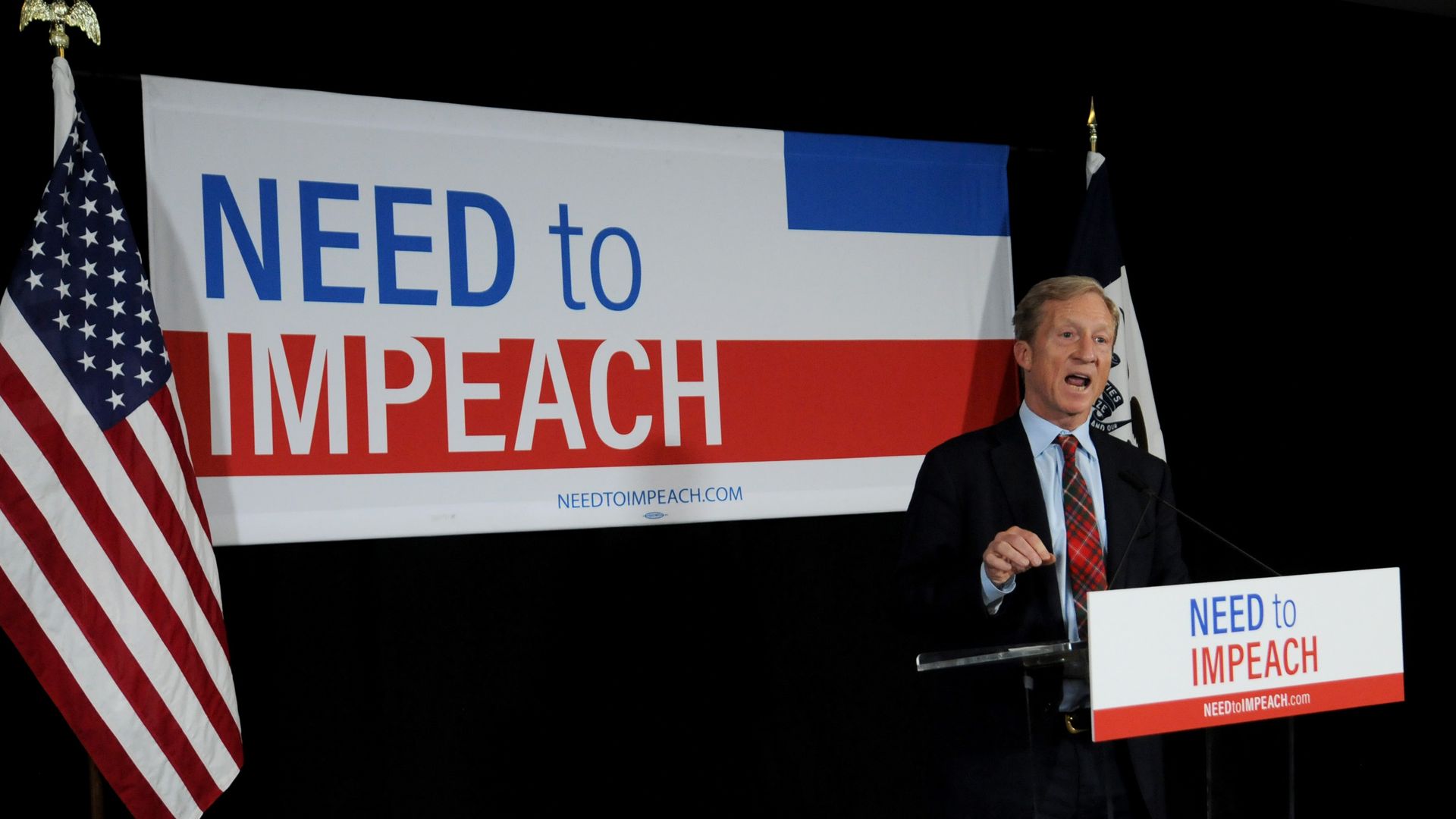 Tom Steyer announced Tuesday he's launching "Operation Accountability," a grassroots campaign putting some of his 7.1 million impeachment supporters on the ground in districts represented by Democratic Reps. Richard Neal of Massachusetts, Jerrold Nadler of New York, and Elijah Cummings of Maryland.
Why it matters: Steyer decided he doesn't need to run for president to try to bring about political change. He's investing $40 million to impeach President Trump, some of which will go toward this campaign. The 3 House members were selected because of their leadership on crucial committees, "giving them the power to investigate the president and begin the process towards impeachment," his campaign wrote in a statement.
It won't stop there: The campaign will expand to at least another 10 congressional districts represented by Democrats. The goal of the campaign is to encourage House Democrats to start immediately impeachment proceedings.
"Operation Accountability" will include a full media campaign spanning digital, TV and direct mail; dedicated paid staff in each district; coordinated outreach to his Need to Impeach grassroots supporters; various town hall events; and continued public opinion polling.
By the numbers: Steyer's campaign released polling from Neal's and Nadler's districts today, showing 90% of voters in both districts are "less likely to vote for [their member] if he opposes impeachment."
Over 90% of voters in both districts believe "Trump is unfit for office."
What they're saying: "The American people understand that every day Trump is in office, Congress is enabling the erosion of our democracy and the rule of law," Steyer said in a statement.
Go deeper: Freshman Democrats balk at impeaching Trump.
Go deeper