The future of media is niche, and beware raising too much from VCs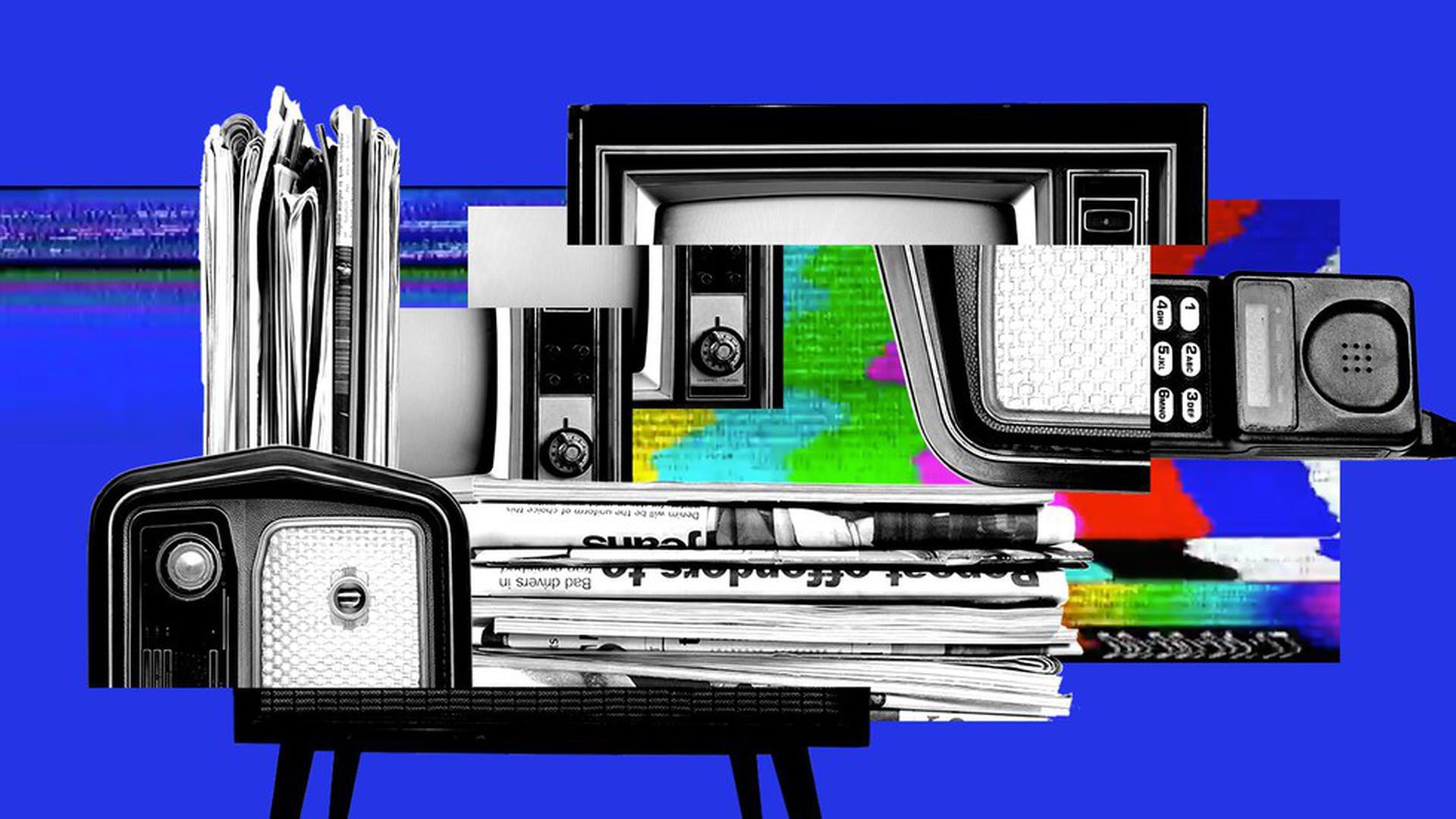 The future of publishing belongs to those that focus on niche areas partly because the internet has reduced distribution costs to zero, according to Ben Thompson, author of the daily tech and media analysis note, The Stratechery.
Why it matters: We're seeing examples of that play out in real time, with niche publications touting success stories based on the loyalty of hyper-fans.
What's happening: Thompson argues in his email to subscribers that the recent layoffs at BuzzFeed underscore this point...
"Success used to come from being broad-based with a geographic monopoly. The content of the vast majority of newspapers was largely duplicative (as the success of the wire services proved). On the Internet, though, success comes from being narrow while reaching the whole world. It is the exact opposite."
The Ringer, for example, announced in a WSJ interview Monday that it has $15 million per year from podcasts, accounting for most of its revenue.
Politico recently announced that it has more than doubled in size over the last 5 years, growing revenue from $52 million to $113 million in 2018, much of which is subscription driven.
The Athletic, which was recently valued at over $200 million, has well over over 100,000 paid subscribers.
Other publishers are focusing on creating networks of smaller, niche brands that can leverage the resources of holding companies, but still command their own audiences, like The Cut and Vulture at New York Media, or Eater and The Verge at Vox Media.
Yes, but: For all the success stories, there are plenty of other failures. Not all niche publications get it right, but for those that do, audience development, especially through subscriptions, is more consistent and stable.
Thompson argues that the internet economy puts broad-based, commoditized media companies at odds with tech platforms that are astronomically bigger — a losing strategy.
He says that some large digital media companies, like the New York Times, are a rarity because they have 150 years of branding to garner broad-based commercial support.
Between the lines: Thompson notes that being narrow does not usually equate to driving high return rates expected by venture capital backings. (Many media companies are backed by venture capital.)
He therefore says that being niche is at odds with raising venture capital money.
BuzzFeed raised an unusually high amount of money for a digital publisher, $500 million.
Our thought bubble: Just don't raise too much.
Go deeper