Acting AG: Mueller investigation "close to being completed"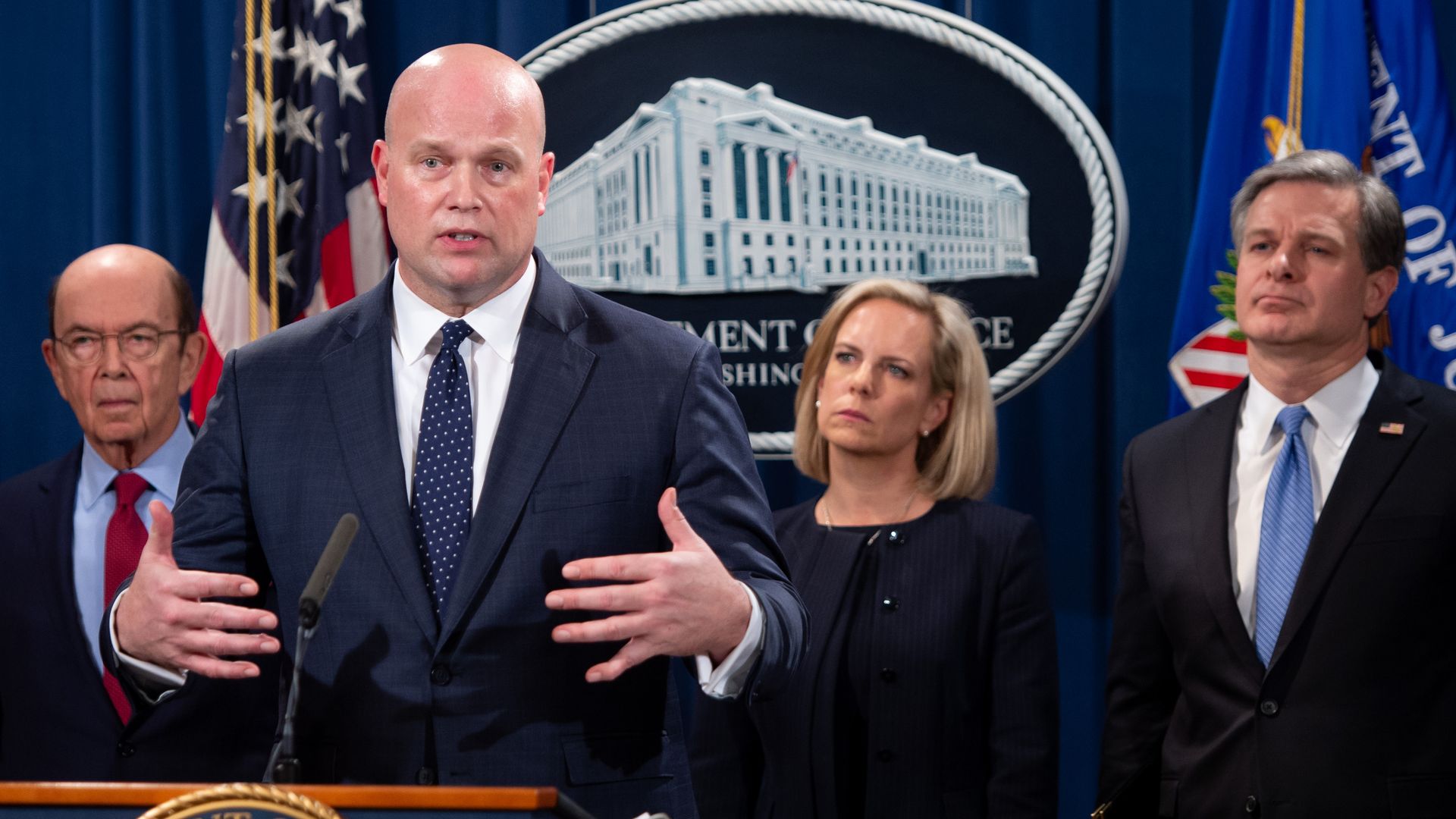 Acting attorney general Matthew Whitaker told reporters on Monday he has been "fully briefed" on special counsel Robert Mueller's investigation and that it's "close to being completed."
"I look forward to Director Mueller delivering the final report. ... But, right now the investigation is, I think, close to being completed. And I hope that we can get the report from Director Mueller as soon as possible."
Why it matters: Whitaker's remarks came in response to a question on whether he has observed any developments in the probe that gives him concerns. This also comes days after Roger Stone, a longtime political advisor to President Trump, was indicted on seven counts, including allegations of witness tampering, obstruction of justice and making false statements to Congress.
Go deeper