Israel recognizes Venezuelan opposition leader as president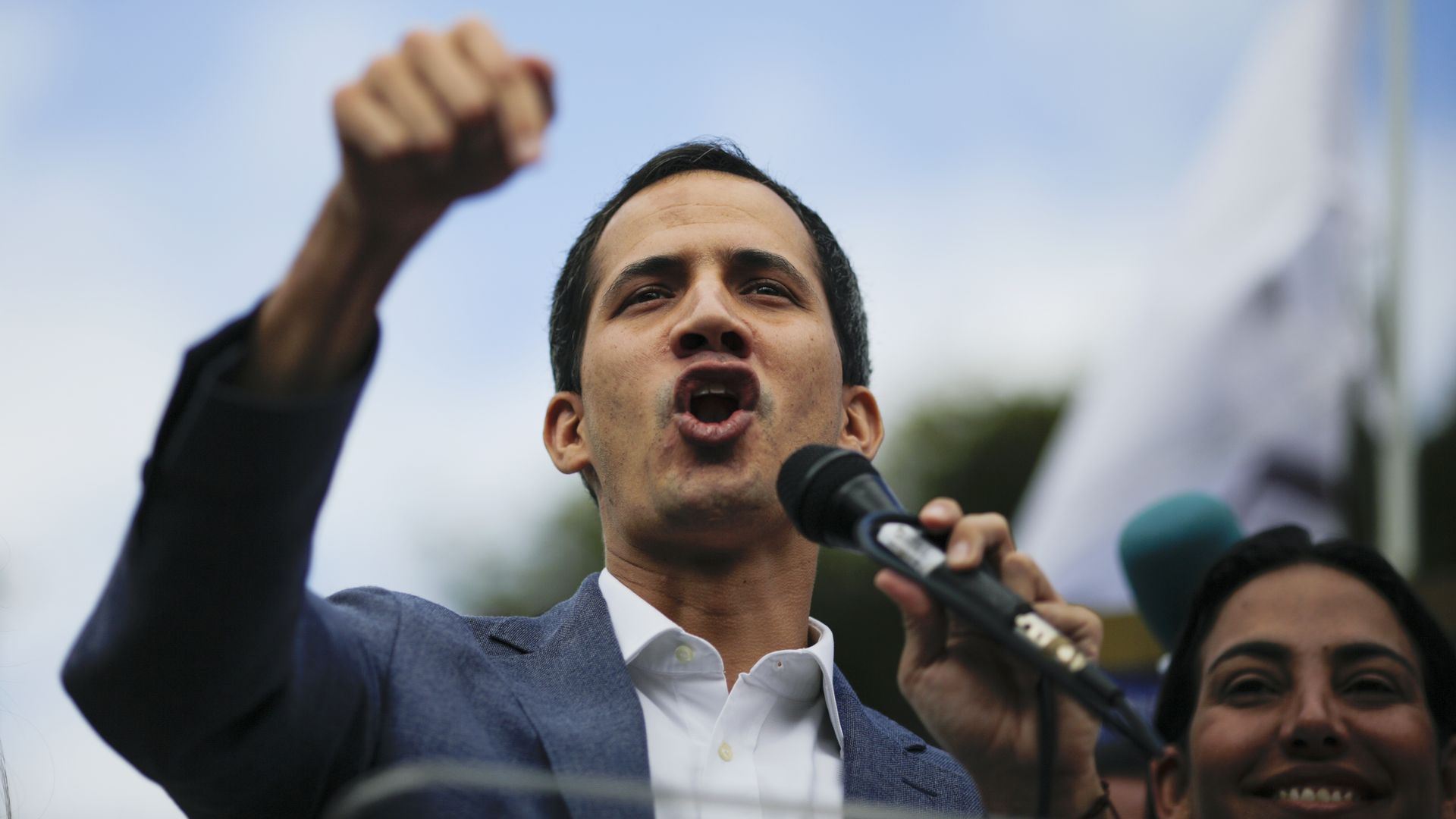 Israeli Prime Minister Benjamin Netanyahu announced Sunday that Israel would recognize Venezuelan opposition leader Juan Guaidó as the country's de facto president, joining the U.S., Canada and a host of Latin American nations.
The big picture: As I reported yesterday, the Trump administration asked Israel to support its move against President Nicolás Maduro and recognize Guaidó as president. Israel, which has no diplomatic relations with Venezuela, initially hesitated to support Guaidó amid fears that the Maduro regime would harm the Jewish community in Venezuela.
Go deeper: Trump administration asked Israel to publicly support push against Maduro
Go deeper