Trump administration asked Israel to publicly support push against Maduro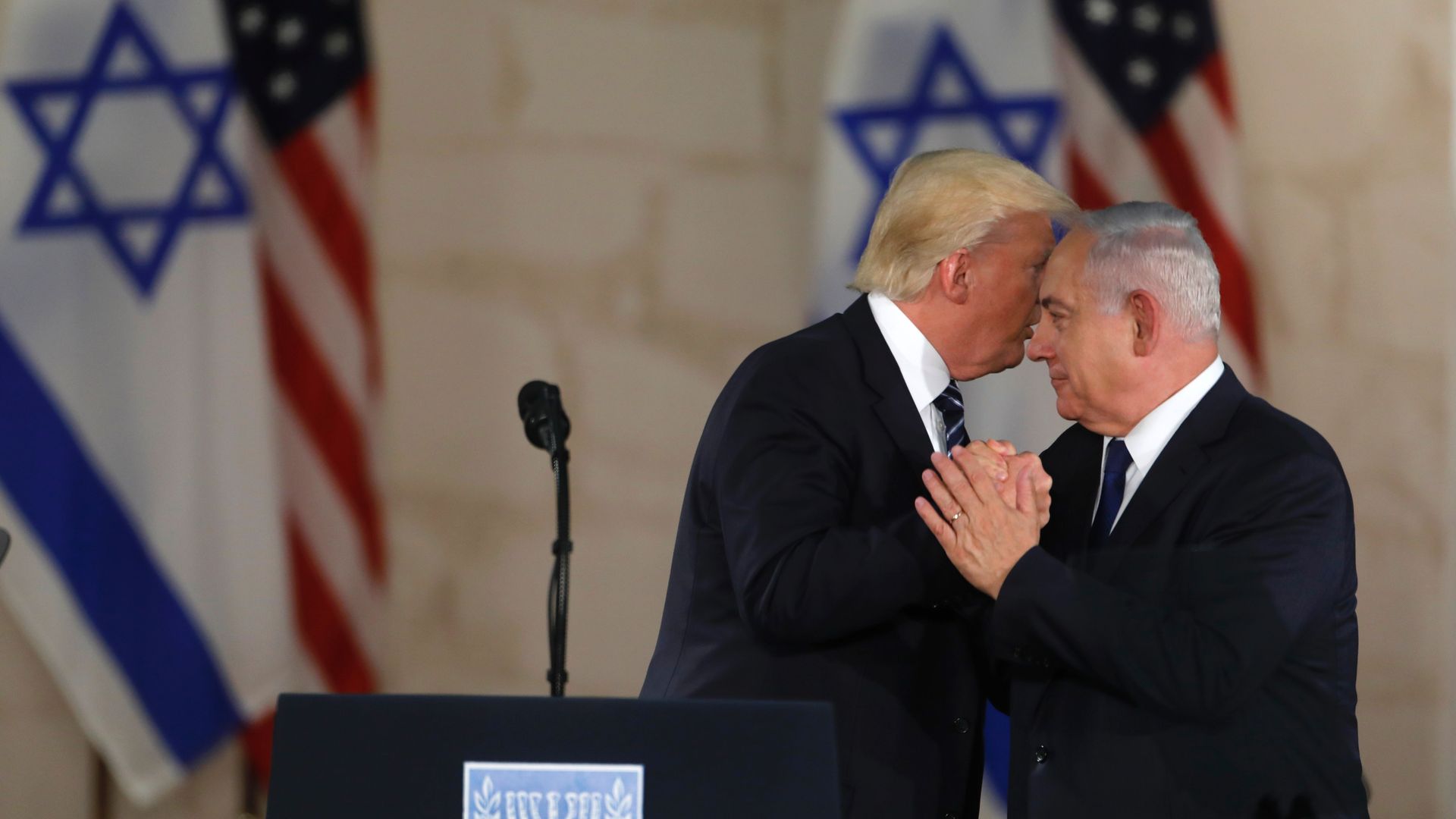 The Trump administration has asked Israel to publicly support the U.S. push to oust Venezuelan President Nicolas Maduro and recognize the leader of the opposition, Juan Guaido, as the interim president, Israeli officials told me.
Why it matters: Israel has no diplomatic relations with Venezuela. Since Guaido declared himself president and received recognition from the U.S. earlier this week, Israel has kept silent and declined to issue any public statements. Israeli officials told me there are concerns in Jerusalem that if Israel publicly supports the opposition, the Maduro regime would harm the 6000 members of the Jewish community in Venezuela.
Details: An Israeli official told me the U.S. message to Israel was conveyed on Thursday by State Department officials to diplomats in the Israeli embassy in Washington. A similar message was conveyed to several U.S. allies that still haven't issued statements of support in the U.S. push against Maduro.
The official told me that on Sunday, there will be a special meeting on the Venezuelan crisis at the foreign ministry in Jerusalem in order to draft recommendations for Prime Minister Netanyahu. "Netanyahu will have to decide whether Israel keeps mum or joins its Western allies in support of Guaido," the official said.
Go deeper: Venezuela at crossroads as world leaders split on presidential support
Go deeper