Roger Stone's media blitz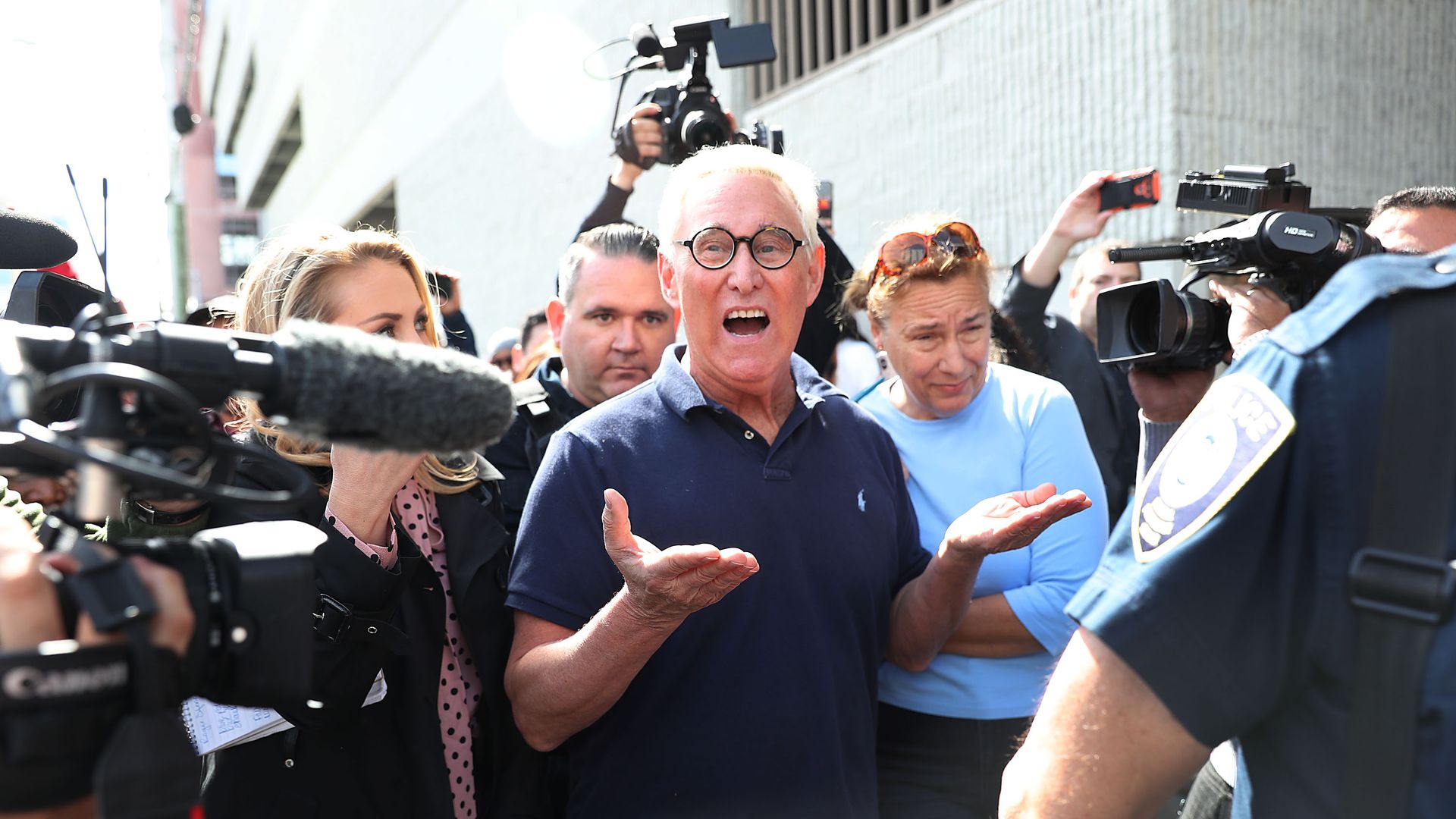 Roger Stone, the longtime Trump adviser indicted Friday in the Mueller investigation, texted me before going to bed: "I will prevail."
Stone had hit the cable news circuit after being released on bond from a Florida courthouse, telling Fox News' Tucker Carlson: "No matter how much pressure they put on me, no matter what they say, I will not bear false witness against Donald Trump. I will not do what Michael Cohen has done and make up lies to ease the pressure on myself."
On CNN, Chris Cuomo asked Stone if he was making the unusual move of going on the air to defend himself because he thinks Trump will pardon him.
Stone said: "I've never had any discussion with him or communication with him regarding that."
Asked if he would accept one, Stone said: "I don't expect to be convicted, so I'm not going to address it. I don't address hypothetical questions, as you know."
Asked if he would cut a deal to avoid a trial: "I know that I am innocent. My intention is to plead not guilty and to fight the charges, and I have had no discussion with anyone regarding a pardon."
"I believe in God. I know what I have and have not done."
"I have to raise $2 million through stonedefensefund.com because I'm not a wealthy man, and the legal expenses so far have been very damaging, very devastating."
What's next: Stone will be arraigned Tuesday in D.C.
Go deeper