The Newseum loses its home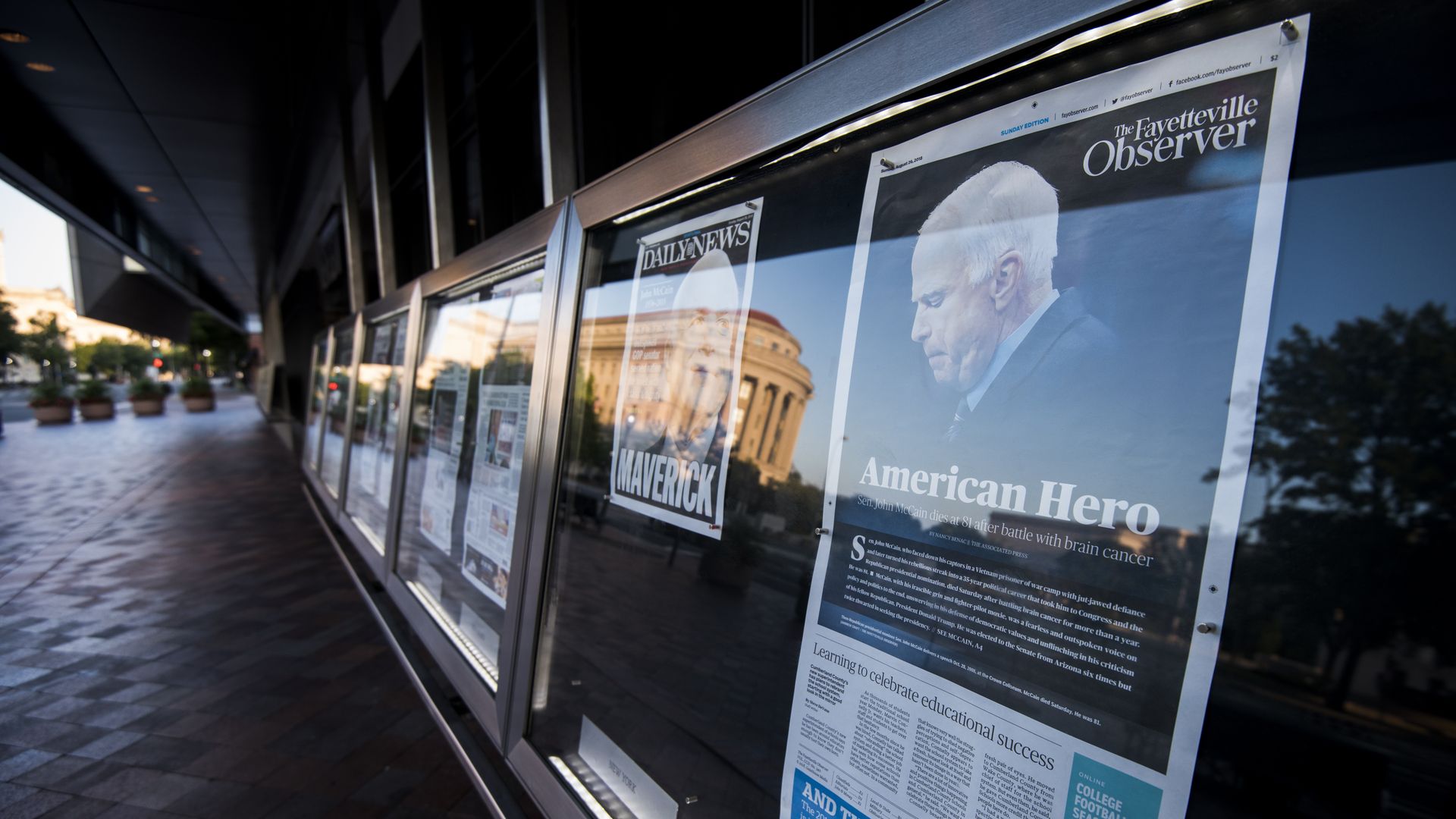 "Johns Hopkins University is buying the landmark [Pennsylvania Avenue] building that houses the Newseum for $372.5 million, a purchase that will enable the struggling cultural institution devoted to news and the First Amendment to seek a new home in the Washington area," per the WashPost.
"We stand ready to continue much of the Newseum's important work ... through digital outreach, traveling exhibits, and web-based programs in schools around the world, as well as hopefully in a new physical home in the area."
—
Peter Prichard
, chair of the Newseum board of trustees
The big picture: "The Freedom Forum — the private foundation that created the Newseum and that is its primary funder — said the museum will remain open at 555 Pennsylvania Ave. NW for the rest of the year. ... [T]he Newseum posted an annual deficit each year."
Go deeper