A good news story from Davos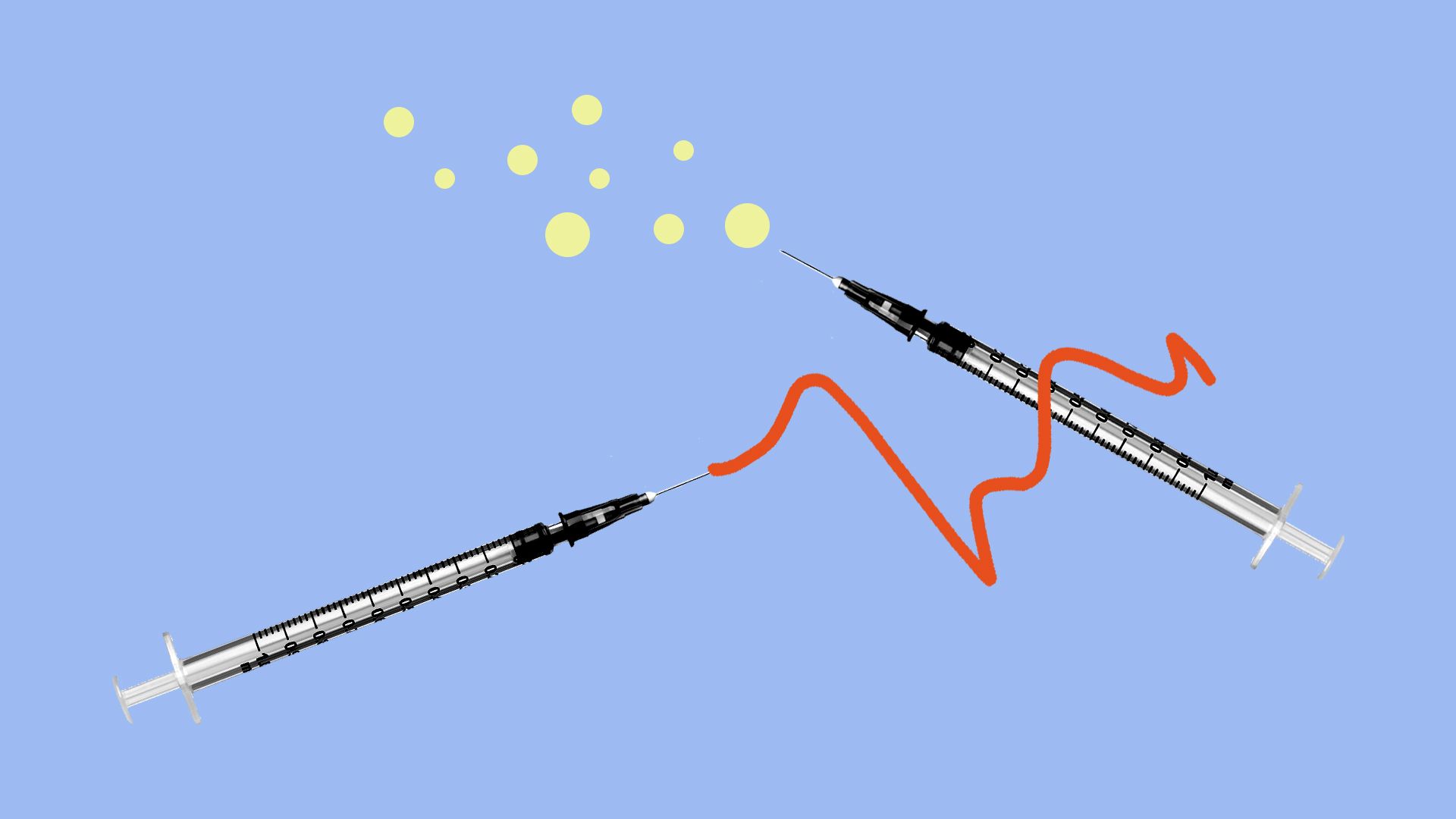 DAVOS, Switzerland — Joint global efforts are finding it harder to win general support at the moment, but a nearly 20-year campaign to vaccinate children around the world was described as a success story at the World Economic Forum in Davos this week.
The good news: Since its formation at the World Economic Forum in 2000, Gavi, the Vaccine Alliance —a nonprofit that sells subsidized vaccines to the world's poorest countries — has helped to immunize some 700 million children against polio, cholera, measles and other diseases.
By Gavi's calculations, that's helped avert 10 million future deaths.
The number of children who die under the age of five has dropped by 58% since 1990, in part due to such immunization campaigns.
But, but, but: Roughly 1 in 10 children haven't received what are usually routine vaccinations for life-threatening diseases like diphtheria and hepatitis B.
Migration and growing economic inequality will leave some of the world's poorest and most vulnerable living in middle income countries — which disqualifies them for most aid. That will make it difficult to reach those children, Gavi's CEO Seth Berkley told Axios.
Getting to those people and introducing new vaccines, including one for typhoid in Pakistan and Zimbabwe, are the group's priorities, says Berkley.
The big picture: Gavi and other global health initiatives depend heavily on funding from the U.S. and bilateral organizations. "In a world of populism, there is nervousness about whether it will get re-funded," said Novartis CEO Vasant Narasimhan.
Go deeper: Read the full Davos Special Report
Go deeper