The Republican who might primary Trump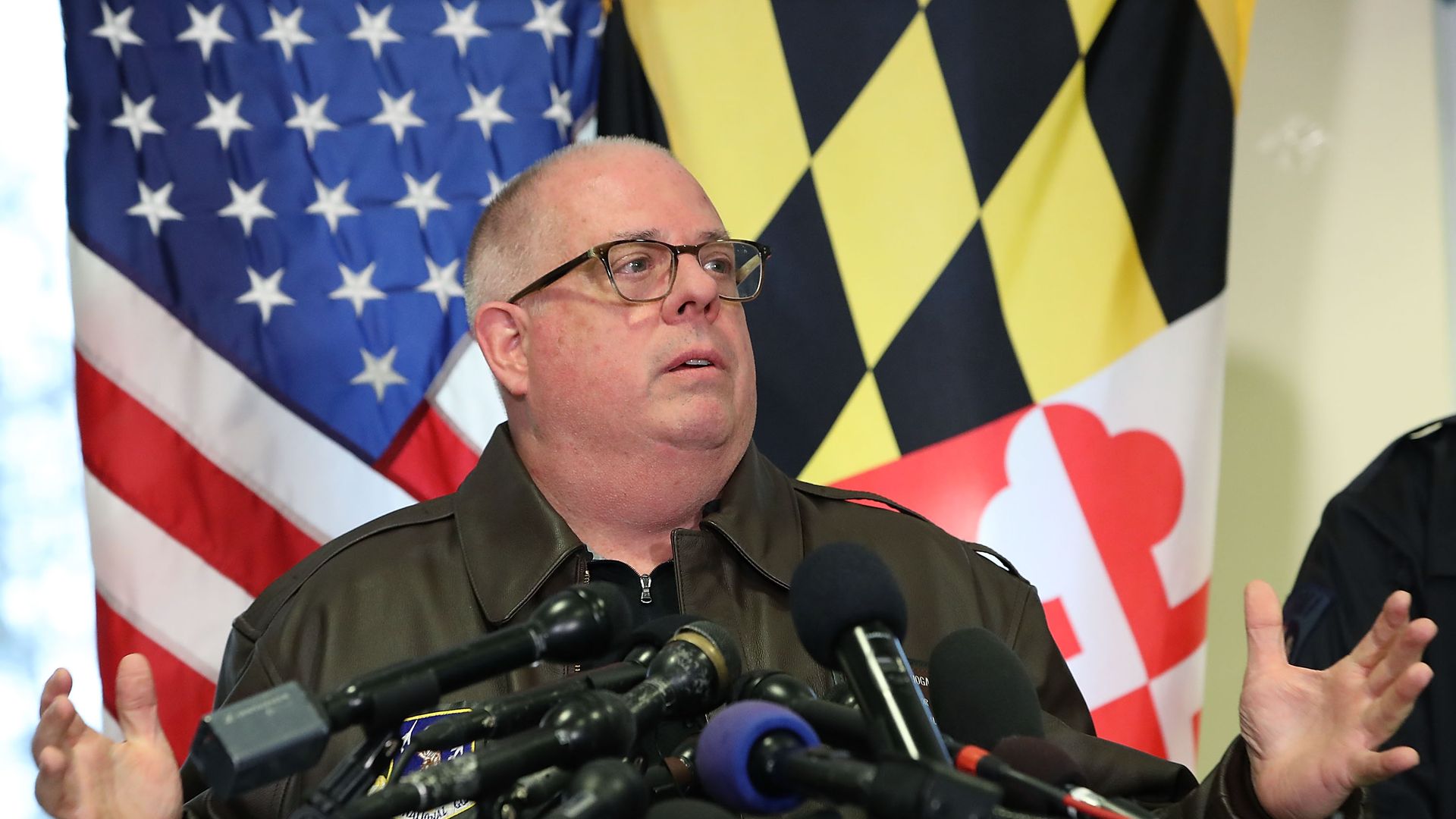 In the wake of a shutdown defeat and the indictment of yet another associate — both of which have underscored a months-long losing streak for the president — some prominent Republicans are urging the party to ditch Trump ahead of the 2020 primary, the New York Times reports.
The big picture: Most Republicans are of the opinion that Trump is "unassailable" in a GOP primary, but some are anxious enough about his vulnerabilities that they're looking at Larry Hogan, the popular centrist governor of Maryland, as a possible alternative. Hogan's inauguration speech after winning reelection in November was viewed as "an unmistakable act of aggression" by the White House, and his planned trip to Iowa in March and meetings with "Never Trump Republicans" are fueling speculation that he may step into the ring, per Politico.
Go deeper