FAA limits flights to 3 major airports over shutdown staff shortage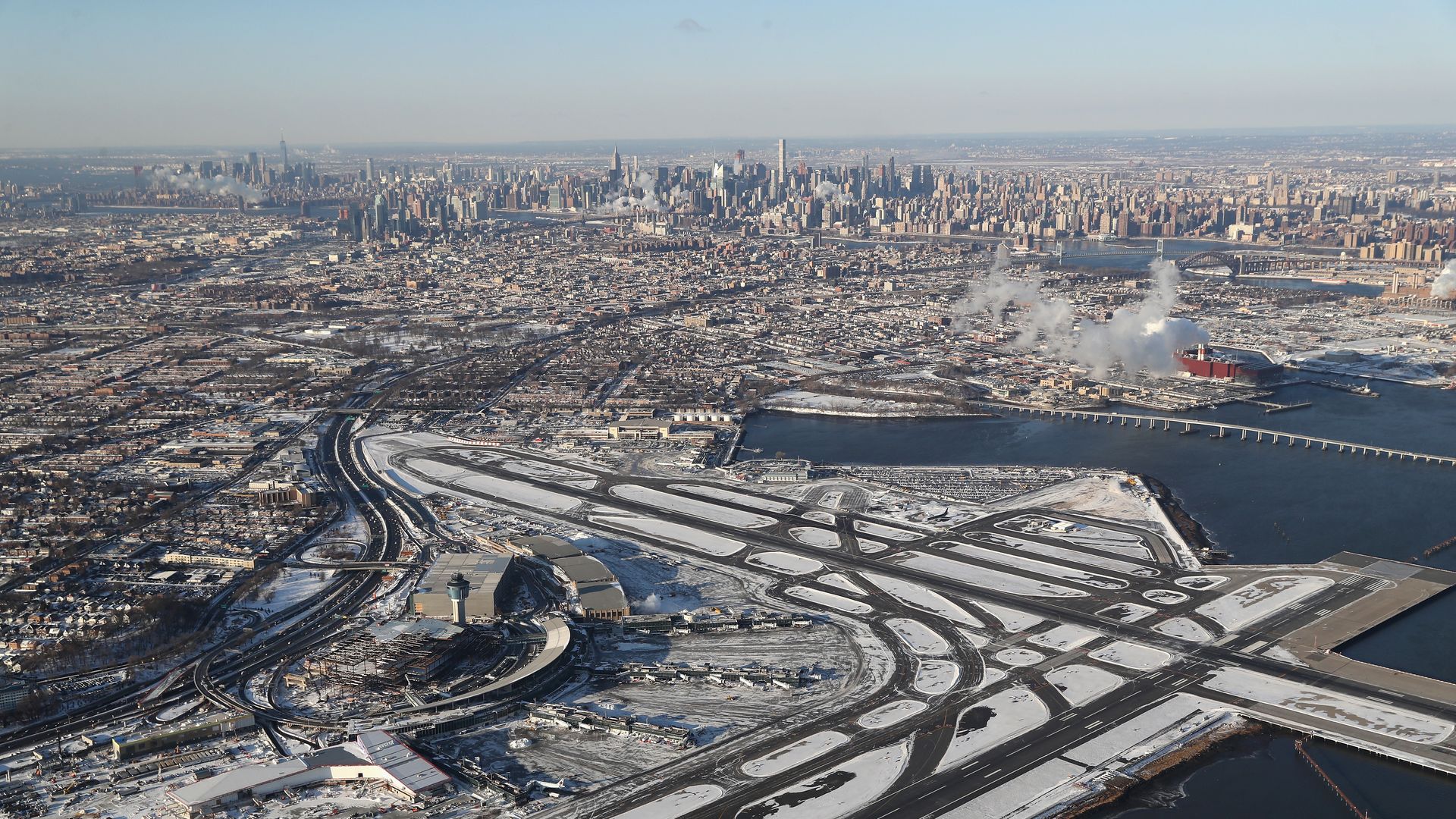 The Federal Aviation Administration has begun to limit flights to New York City's LaGuardia Airport along with Newark and Philadelphia, citing staff shortages for air traffic controllers.
Why it matters: TSA and air traffic control workers are calling out sick at higher numbers than usual, since they're not being paid as a result of the partial government shutdown. Friday's delays are the first time air traffic control staffing has affected flights. Per Axios' Jonathan Swan, Republican members of leadership have been privately speculating that it would take an airport crisis to break the shutdown impasse.
White House press secretary Sarah Sanders' statement, per the White House press pool: "The President has been briefed and we are monitoring the ongoing delays at some airports. We are in regular contact with officials at the Department of Transportation and the FAA." 
The FAA's statement:
Go deeper