Mueller tells judge Manafort should not get leniency for cooperation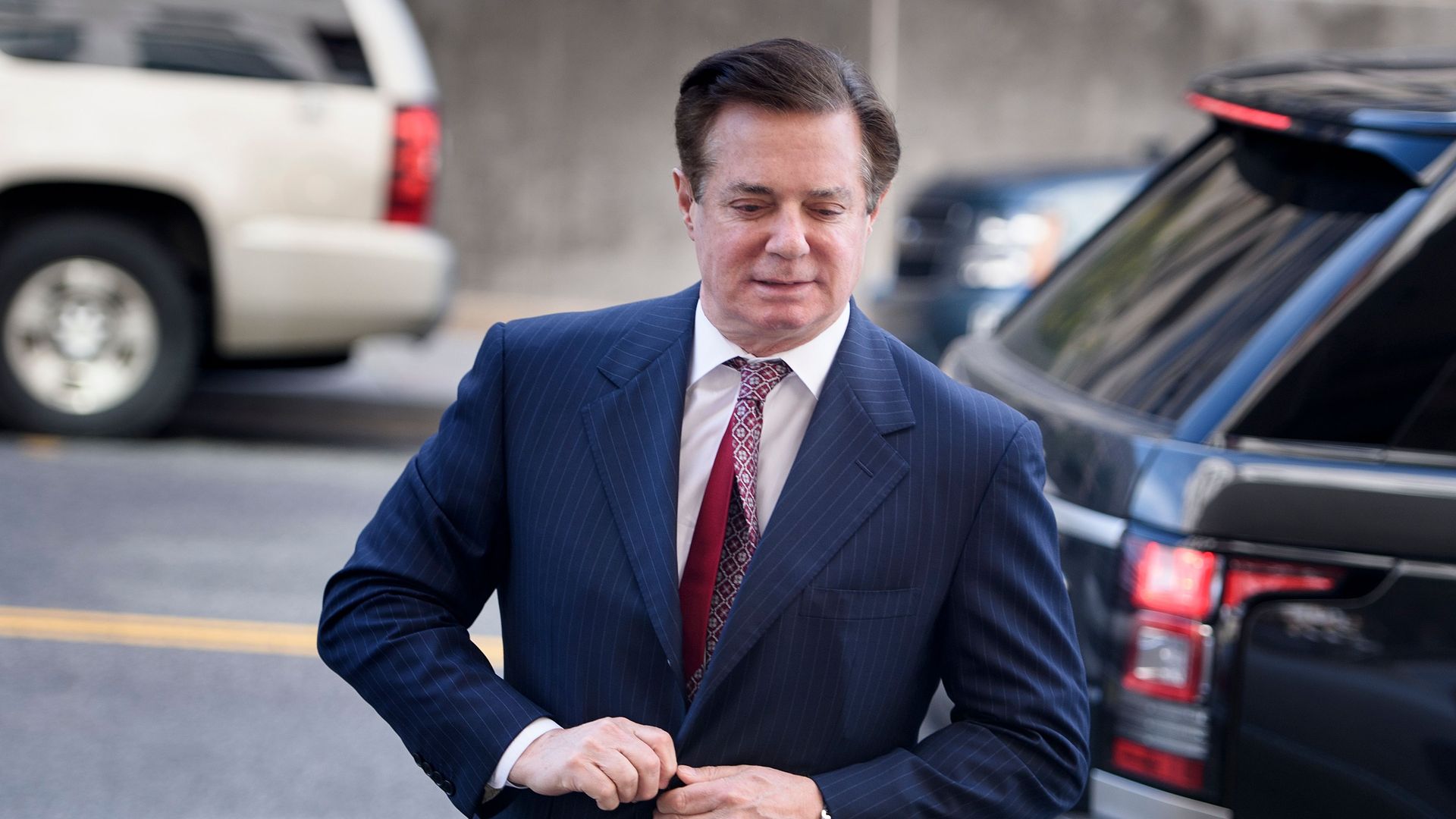 Special counsel Robert Mueller's team told a federal judge Friday that Paul Manafort, President Trump's former campaign manager, should not receive credit for cooperating in the Russia investigation because he told "multiple discernible lies" and breached his plea deal, NBC News reports.
The big picture: Manafort is due to be sentenced next month, but Judge Amy Berman said she could not proceed until the dispute over his alleged lies is resolved. A poorly redacted document filed by Manafort's attorneys this month shows that he allegedly lied— among other things — about sharing 2016 polling data with suspected Russian intelligence operative Konstantin Kilimnik. Manafort appeared in court at the same time as another Trump associate, Roger Stone, who was indicted by the Mueller investigation early Friday morning.
Go deeper