Blistering Australian heat is shattering records and killing wildlife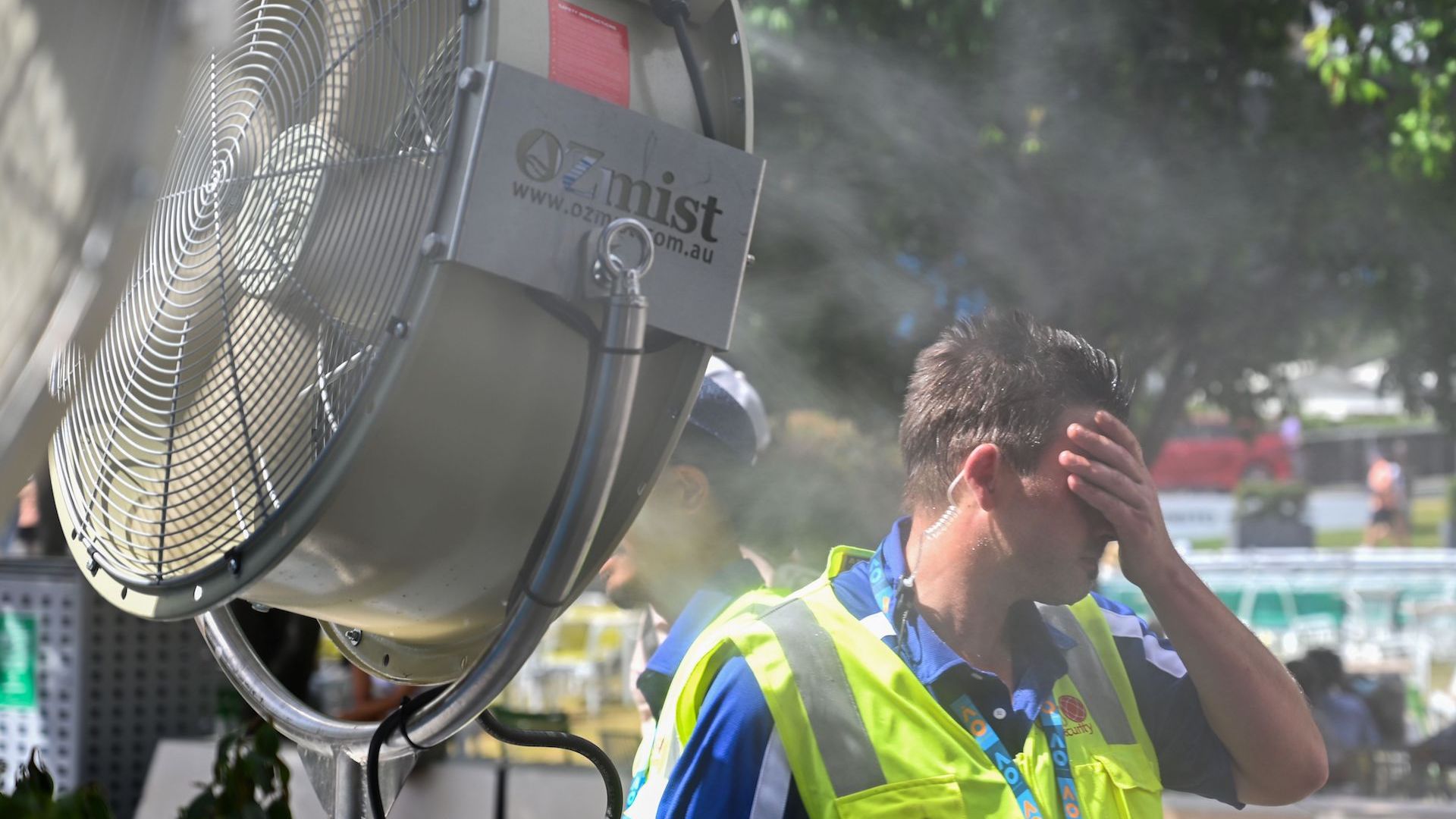 Australia is in the grips of what has become a historic, unrelenting series of extreme heat events that have broken all-time temperature records.
The big picture: The heat waves, which have touched every state and territory in the country, began in November and have extended through January. With temperatures exceeding 120°F (48.8°C) in some locations, this summer may go down in history as Australia's hottest on record. In addition, January is likely to be the nation's hottest month on record.
By the numbers: The heat intensified this week in parts of Australia, threatening the country's all-time record high temperature of 123.3°F (50.7°C). According to Weather Underground meteorologist Bob Henson, at least 28 locations in Australia set all-time record highs on Thursday.
In Adelaide, the capital of South Australia, the official weather reporting station of West Terrace peaked at 115.9°F (46.6°C) on Thursday — the highest temperature ever recorded in any of Australia's state or territorial capitals, according to Australia's Bureau of Meteorology (BOM). The previous all-time high in Adelaide had stood for 130 years.
The four days from Jan. 12 to 15 were each among the top 10 hottest on record for the country on the whole, the BOM found.
Noona, located in New South Wales, set a record for the highest minimum temperature ever recorded in Australia of 96.6°F (35.9°C) on Jan. 18. This means that for 24 hours, the temperature never dipped below that level.
According to Henson, that's the highest recorded minimum temperature anywhere on Earth during January.
The persistence of the heat wave has also been exceptional, in addition to its severity. The mean daily temperature for the country has remained above the 1961-to-1990 average every day since Dec. 16, 2018, according to the BOM.
In Canberra, the country's capital, the high temperature reached or exceeded 104°F (40°C) for four straight days in mid-January.
Of the 10 warmest days on record for Australia, five of them have occurred during this hot summer.
The long-lasting heat and dry conditions have sparked wildfires and killed dozens of horses, camels and other animals.
Between the lines: While detailed attribution studies have yet to be carried out on this ongoing event, the odds of extreme heat events have increased dramatically in recent years due to human-caused global warming. For example, a study published in 2017 found that climate change has boosted the odds of record-breaking heat across more than 80% of the surface area of the globe for which reliable observations were available.
Why you'll hear about this again: The temperature outlook for February calls for continued above-average temperatures across much of Australia.
Go deeper: Blazing heat waves blast Australia as all-time records fall
Go deeper