Intel shares fall as sales, outlook disappoint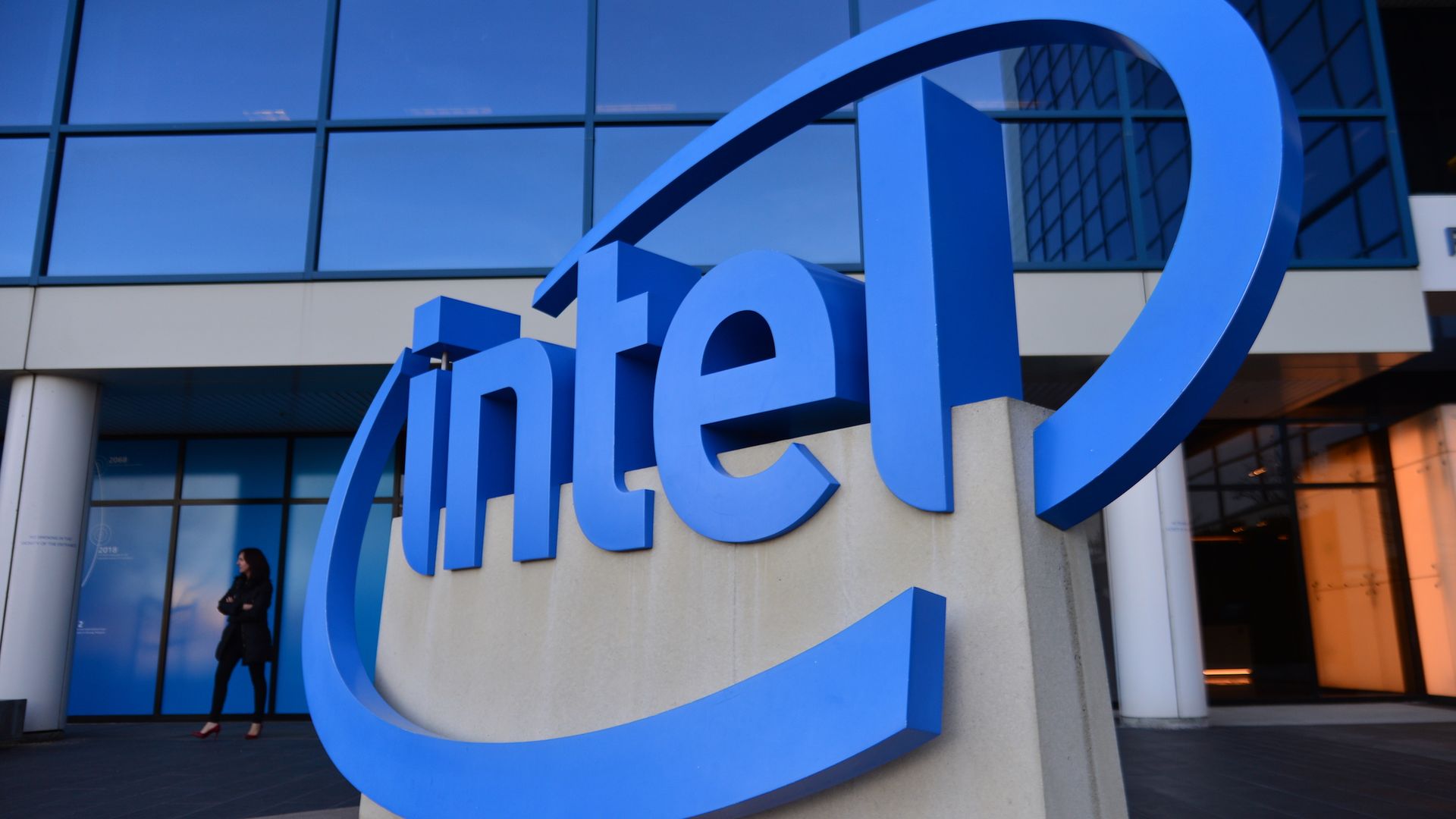 Intel shares fell more than 7% in after-hours trading Thursday after the chipmaker's quarterly sales and forecast fell short of what investors were expecting.
Why it matters: Intel is one of the leading technology component vendors and its outlook highlights challenges facing a broad swath of the industry.
Shares changed hands recently at $46.22, down $3.54, or 7.11%.
The earnings announcement also had no word on the company's vacant CEO spot, but that should be a topic of analysts' interest on the upcoming conference call.
Behind the numbers: Intel blamed a range of factors including weakness in China and lower-than-expected modem sales (aka weaker iPhone sales).
In a slide that accompanied the earnings report, the company said it expected $200 million more revenue than it got from its modem business in the quarter.
Go deeper