Tech veterans debut site to report workplace misconduct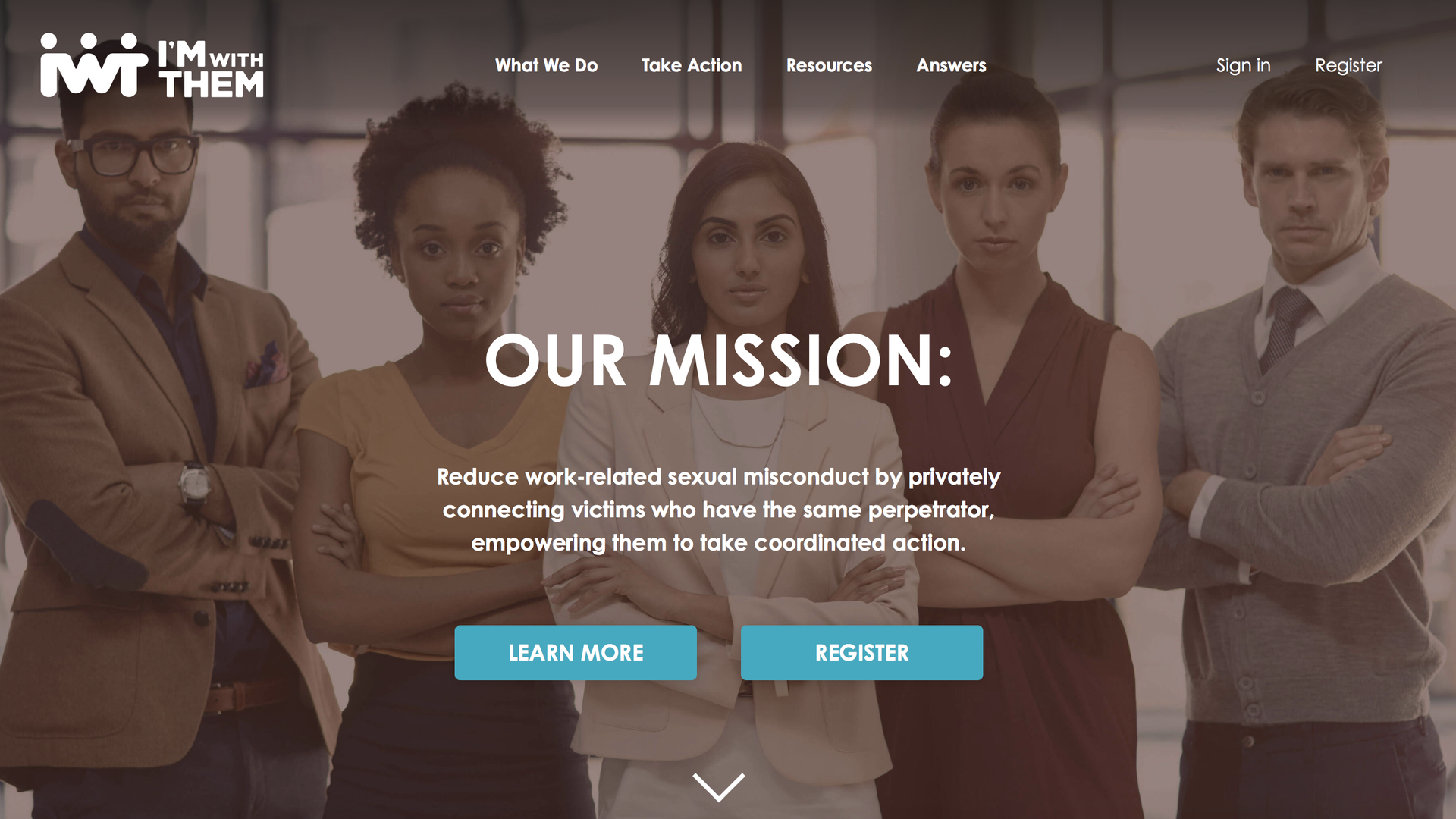 Former Broadcom CEO Scott McGregor and his wife, consumer and victims advocate Laurie Girand, are backing a new nonprofit effort to help band together people who are victims of workplace misconduct by the same perpetrator.
Details: I'm With Them aims to address the issue that people are reluctant to be the only one speaking out — it allows a private way for those facing the same perpetrator to find one another.
How it works:
People register with I'm With Them, which works with a third-party service to authenticate the identity of those reporting misconduct.
They report what happened to them and who perpetrated the action.
If reports reach a "critical mass" around a perpetrator, the site shares the victims' emails with one another.
Why it matters: Employees say that sexual assault and harassment remain major issues at work, especially in the tech and entertainment industries, despite 2 years of increased attention and focus on the issue, suggesting more concrete tools are needed.
How it started: Girand, who is president of the project and a former tech strategy consultant, was at a tech diversity and inclusion conference in October 2017 and put forward the idea of a private network.
I'm With Them grew out of that, with Girand and McGregor providing the seed funding and hiring two Scripps College programming students in the summer of 2018.
The site's mission is to provide an alternative to simply reporting misconduct to one's employer and hoping that they will take action, especially against repeat offenders.
It takes some cues from other efforts to help bring together victims of sexual assault, including Project Callisto, which helps report incidents to legal authorities.
What they're saying:
"[T]oo often, one person comes forward. That first person is treated with significant skepticism in the press and social media. Another person comes forward, and then they too are met with scrutiny and doubt. Sadly, sometimes dozens of people have had to come forward in order to draw attention to a single perpetrator. Scott and I felt we could empower those who are willing to come forward, but don't want to come forward alone."
— Laurie Girand
The bottom line: This is just one more piece of the puzzle, but could help make it easier for those who fear being attacked if they are the only one to speak out.
Go deeper: Sexual harassment remains rampant in tech
Go deeper