More hip and knee surgeries are driving up costs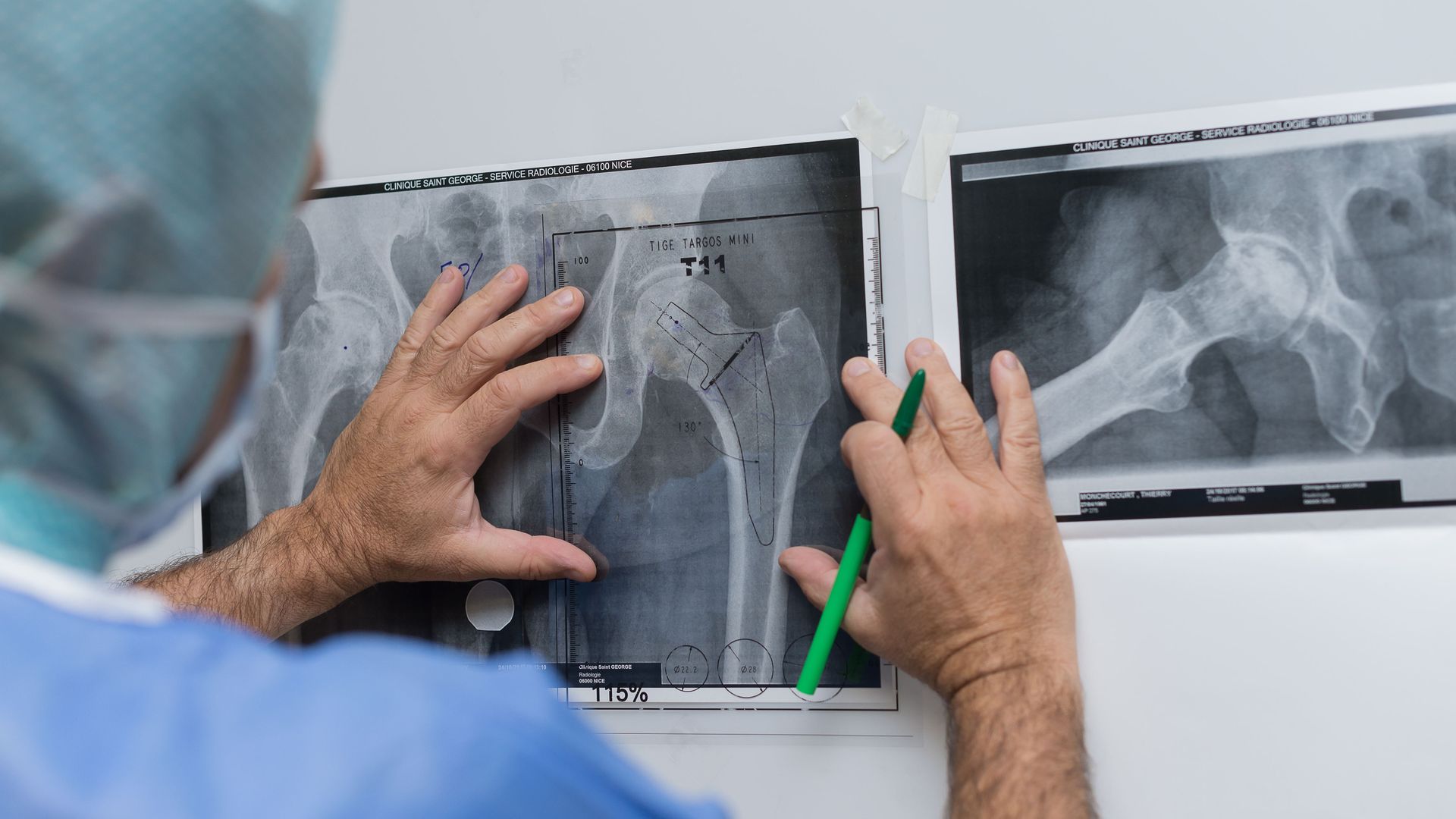 A new report by the Blue Cross Blue Shield Association says spending on planned knee and hip replacements is increasing, driven mainly by an increase in the number of procedures among people under 65.
By the numbers: The number of knee replacements increased by 17% between 2010 and 2017, and hip replacements rose by 33%.
The average price of the procedures rose by 6% for knee replacements and 5% for hip replacements over the same time period.
Both procedures are significantly cheaper if they're performed in an outpatient setting than in an inpatient setting, although in 2017 only 11% of knee procedures and 8% of hip procedures were performed on an outpatient basis.
Between the lines: Overall health care spending increases in the U.S. are driven mainly by prices, not utilization, making these procedures a deviation from the trend.
Yes, but: The price of knee and hip replacements vary drastically based on location, as the BSBCA found in a previous report.
Go deeper:
Go deeper