Elizabeth Warren set for "wealth tax" on richest Americans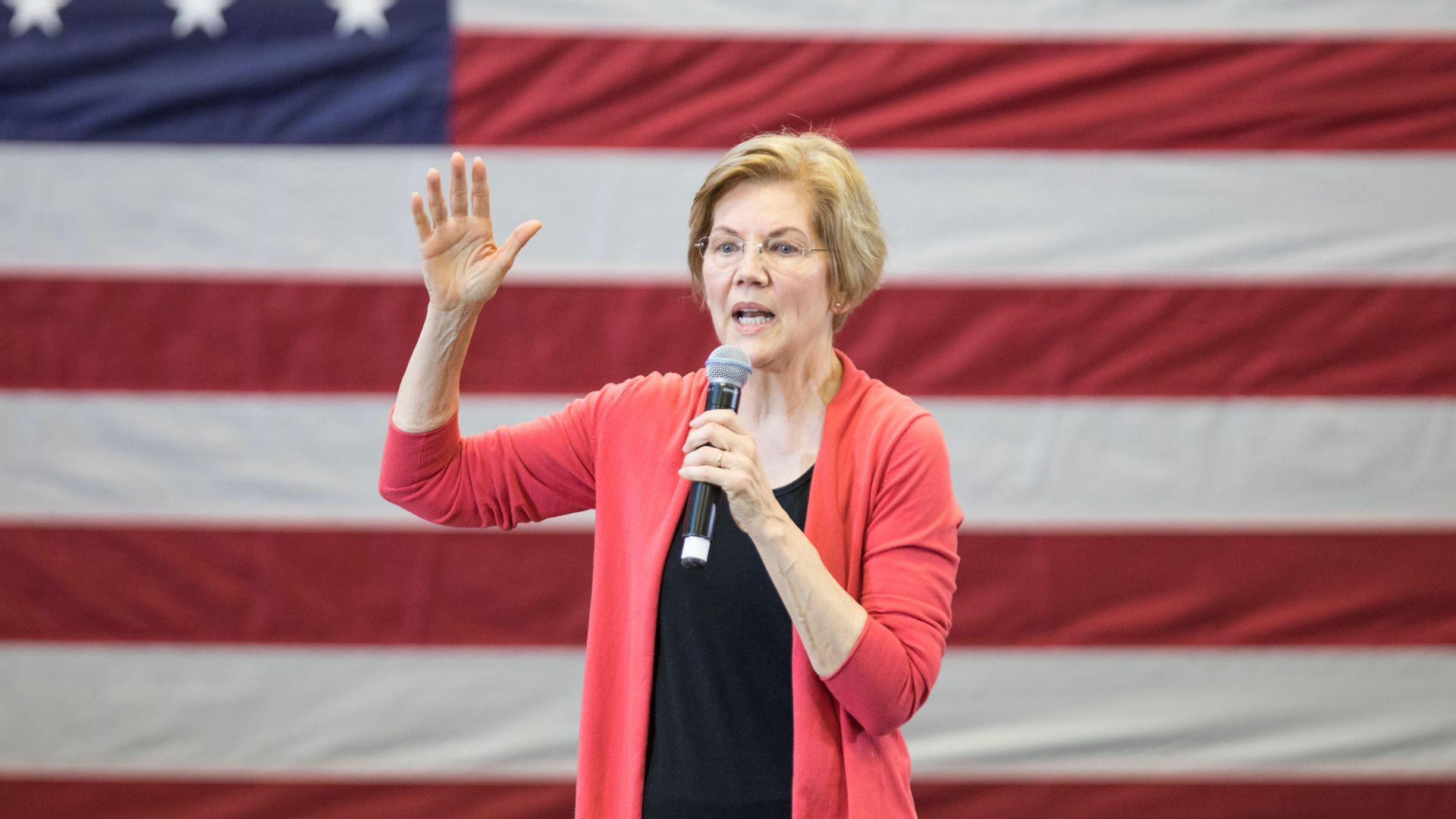 Sen. Elizabeth Warren (D-Mass.) is planning to propose a 2% "wealth tax" on Americans with more than $50 million in assets and a 3% tax on those with more than $1 billion, an economist advising the senator told the Washington Post.
The big picture: The proposal would raise $2.75 trillion from fewer than 0.1% of U.S. households over the course of a decade, according to University of California, Berkeley economist Emmanuel Saez. Warren, who announced earlier this month that she would run for president in 2020, has sought to cast herself as a working-class populist, railing against "billionaires and big corporations" for their role in contributing to mass economic inequality.
Go deeper: Ocasio-Cortez open to 70% tax rate to fund Green New Deal
Go deeper