Trump talks surprise medical bills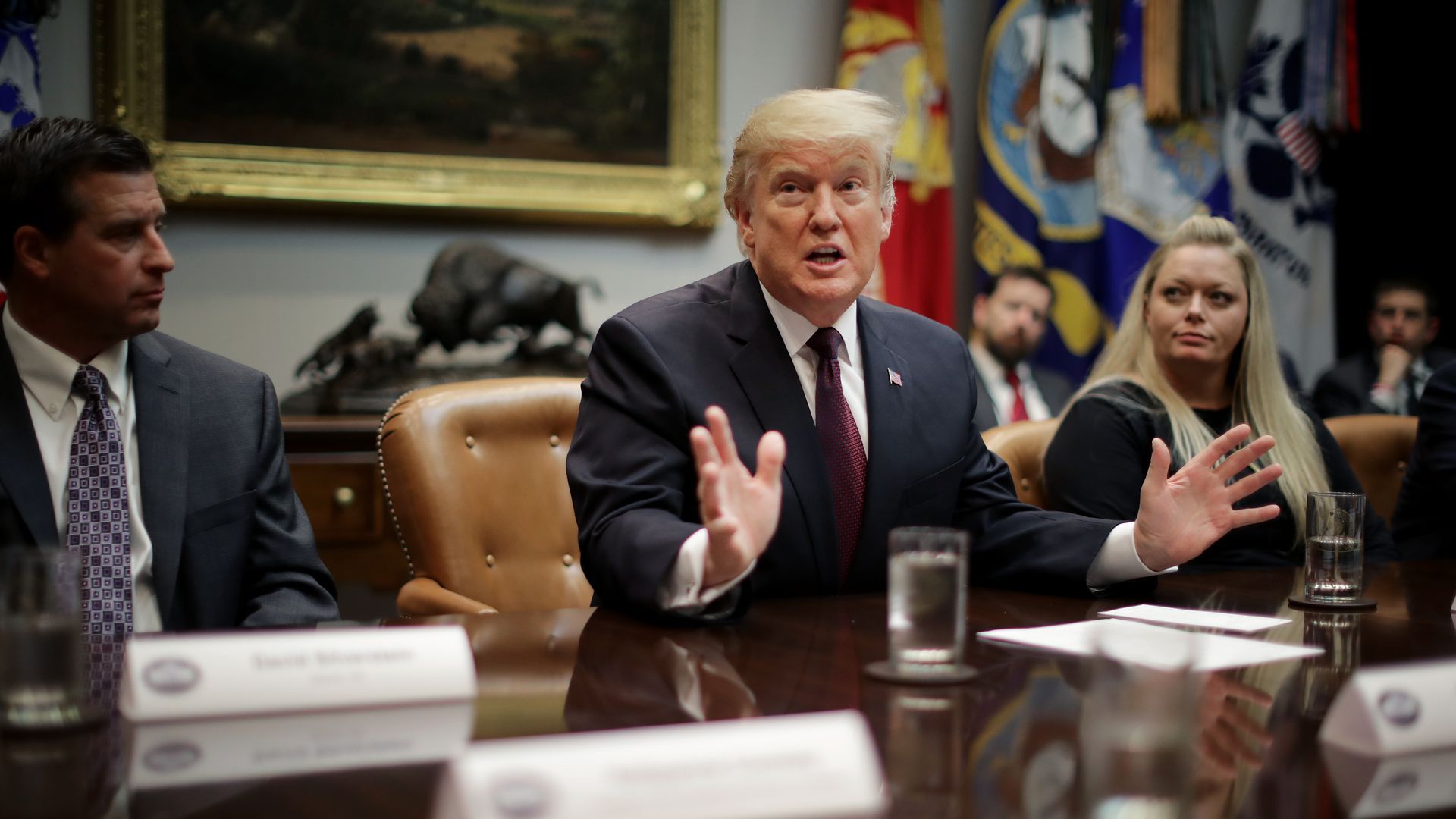 Surprise medical bills are on President Trump's radar, as yesterday's White House roundtable on health care costs made clear.
One big quote: "Patients should know ... the real price and what's going on with the real prices of procedures. Because they don't know," Trump said. "They go in, they have a procedure, and then all of a sudden, they can't afford it. They had no idea it was so bad."
Where it stands: It would mostly be up to Congress to address the issue of surprise billing. But there are a few things the administration — specifically, the Department of Labor — could do. A recent Brookings brief outlined the department's options:
Clarify states' authority to establish provider rates, including in surprise billing situations.
Determine that bills from out-of-network providers count toward patients' out-of-pocket maximums.
Require employer plans to comply with billing dispute resolution processes that states have created.
Require employer plans to notify patients that their providers might be out of network.
Go deeper: Surprise medical bills could be a powerful campaign issue
Go deeper