More than 1,000 media jobs lost in one day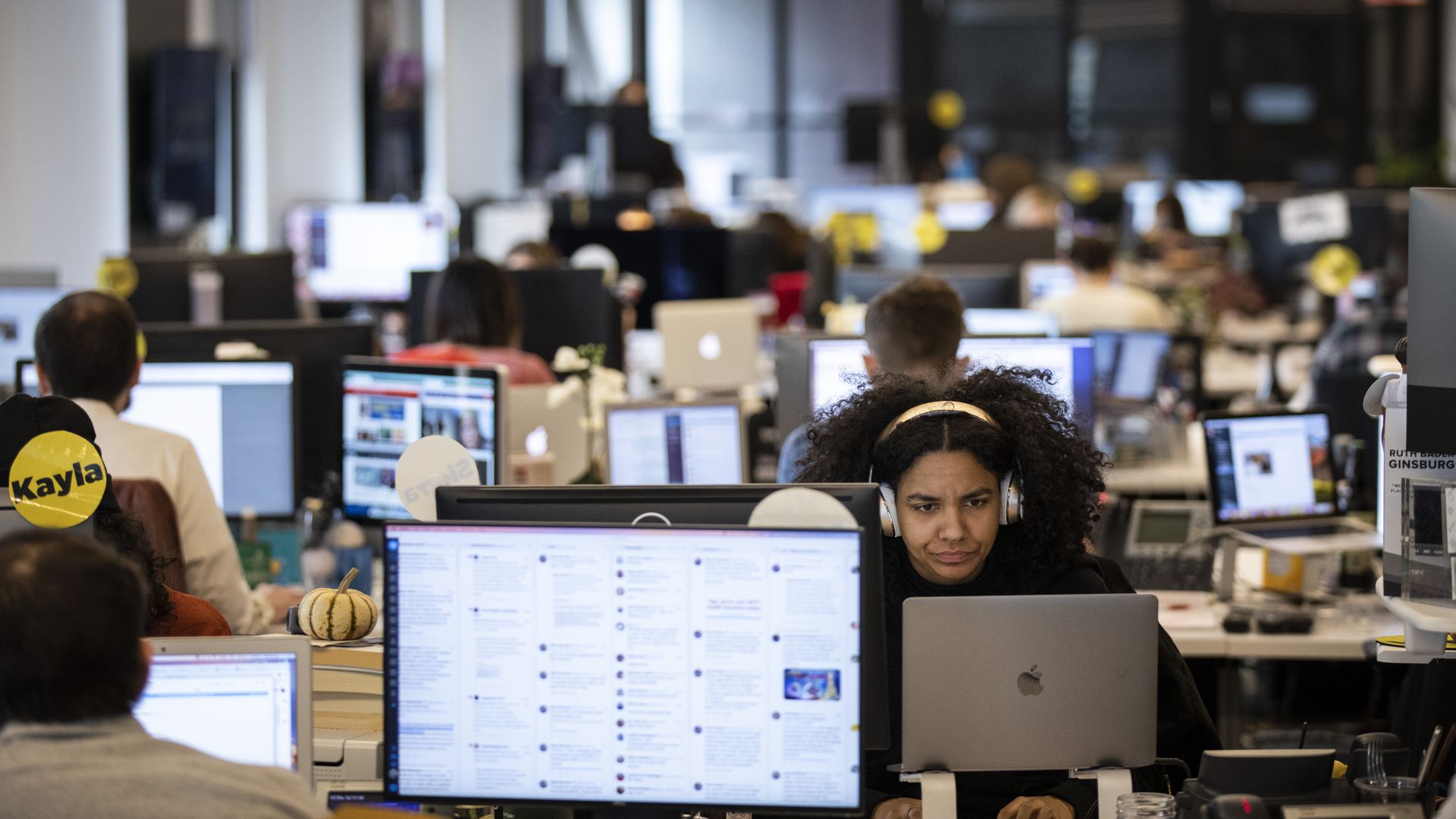 The media industry's current round of cuts and consolidation is accelerating. Sizable layoffs at Buzzfeed, Gannett and Verizon Media (home of AOL, Yahoo, HuffPost and others) were announced Wednesday, totaling over 1,000 jobs cut.
Why it matters: If the headlines signal anything, it's that the news media will continue to struggle to find a sustainable business model in an advertising and attention ecosystem dominated by tech companies like Google, Facebook and Netflix.
By the numbers:
Verizon Media will cut roughly 800 jobs, or 7% of its global workforce across the organization, as well as certain brands and products. Verizon CEO Hans Vestberg told Axios earlier this month that each of the company's three units, including the media business, needed to be able to stand on their own. (A company spokesperson later clarified to Axios that Verizon Media Group will still have access to Verizon customer data when customers opt in to provide such information.)
Buzzfeed will cut roughly 250 jobs, or roughly 15% of its workforce, including jobs within its news division.
Gannett cut over 20 jobs Wednesday, per Poynter, with more expected as the company tries to shed costs amid buyout talks.
The big picture: The struggle to create businesses that can support a healthy news environment is universal across the information ecosystem. It exists at the local, national and global levels, and across digital, print and television operations.
Events in the past year that underscore this reality:
the cheap sales of websites that had raised tons of money, like Mic.com and Mashable
big layoffs at digital properties like Vox and Refinery29
Massive write-downs of media properties owned by bigger companies, like Vice and Verizon Media
Be smart: Policymakers around the world want to address the problem, but most are still struggling to find workable solutions.
In Europe, lawmakers have proposed a copyright directive that would force tech giants to pay publishers for linking to their content, but the directive experienced a setback five days ago after member states failed to agree on some rules.
In the U.S., regulators at the FCC has rolled back decades-old broadcast ownership rules to allow local news companies to more easily merger to be better able to scale and potentially compete with some of their tech counterparts.
The U.S. newspaper industry is still waiting on Congress for a proposed temporary safe harbor that would allow it to bargain as a group against big tech companies.
Bottom line: Many news companies are struggling to find sustainable business models in the digital era. There's no sign it's getting any easier.
Go deeper