Users rely on traditional news amid misinformation crisis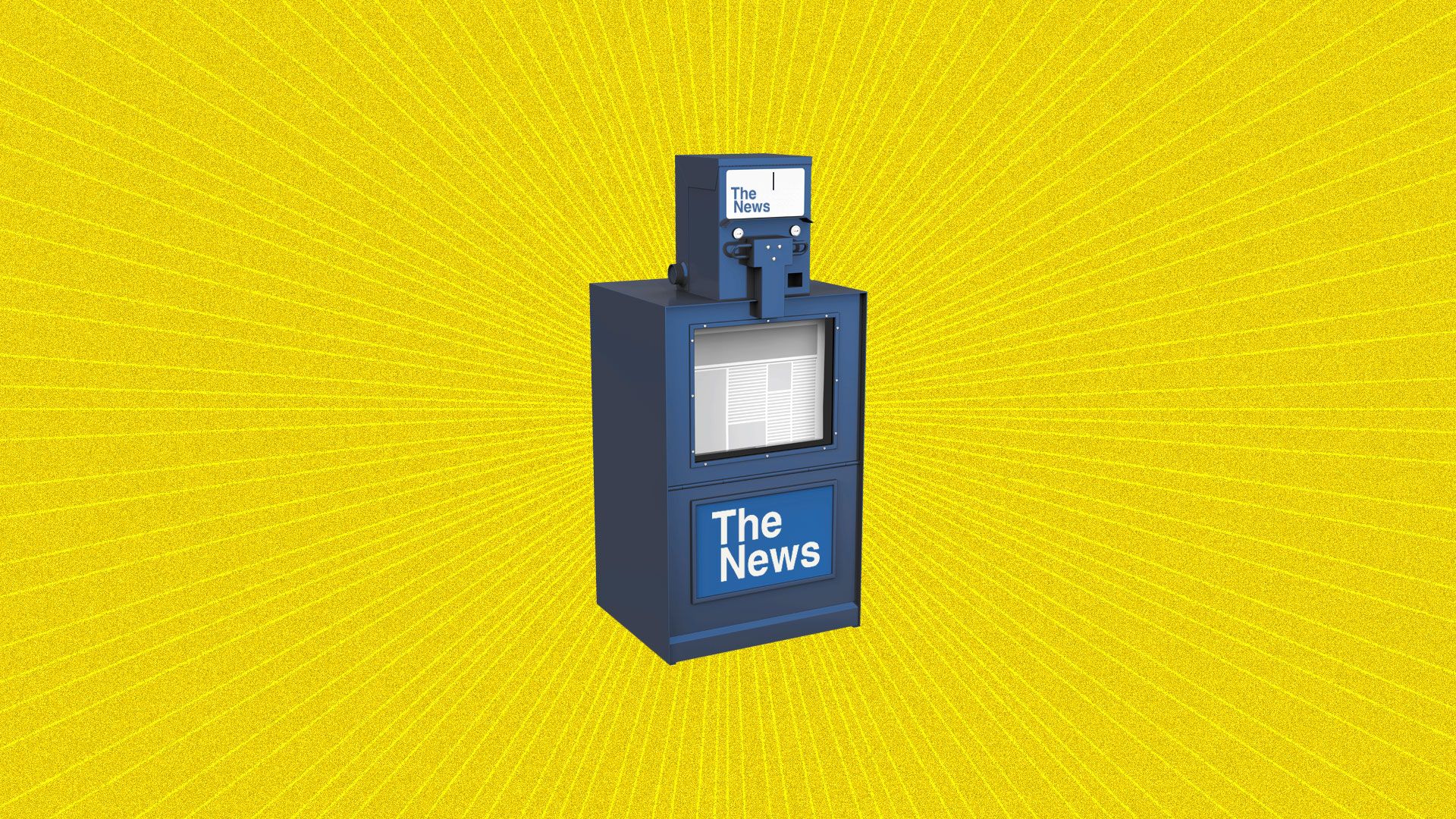 An urgent desire for societal change and a chaotic media environment is driving a renewed interest in fact-finding, according to Edelman's 2019 Trust Barometer. That effort is leading to a rise in the consumption and sharing of information from traditional news media outlets.
Why it matters: This is a huge difference from the same survey's results from one year ago, when most people said they were turning away from traditional media because they thought it was biased and driven by clickbait.
By the numbers: Over the last year, the number of respondents who consume traditional news weekly or more and share or post news content several times a month or more has increased by 14 percentage points from 26% to 40%.
And the number of respondents who say they consume traditional news weekly or more has increased by 8 percentage points from 24% to 32%.
Inversely, the number of people who say they consume traditional news less than weekly has dropped by over 20 percentage points from 49% to 28%.
Trust in traditional media also continues to increase. According to the survey, trust in traditional media in the U.S. and Europe is higher than trust in search and social platforms. An earlier study from Gallup has shown a similar rebound in media trust overall in the U.S.
Yes, but: A majority of Americans still feel the news media doesn't understand them, according to a recent poll from Pew Research Center.
And 73% of consumers, per the Edelman survey, still worry about false information or fake news being used as a weapon.
Bottom line: Consumers are turning to traditional media to fact-check reports and claims amid a chaotic and confusing news environment.
Go deeper