Kamala Harris' 2020 campaign raised $1.5 million in its first day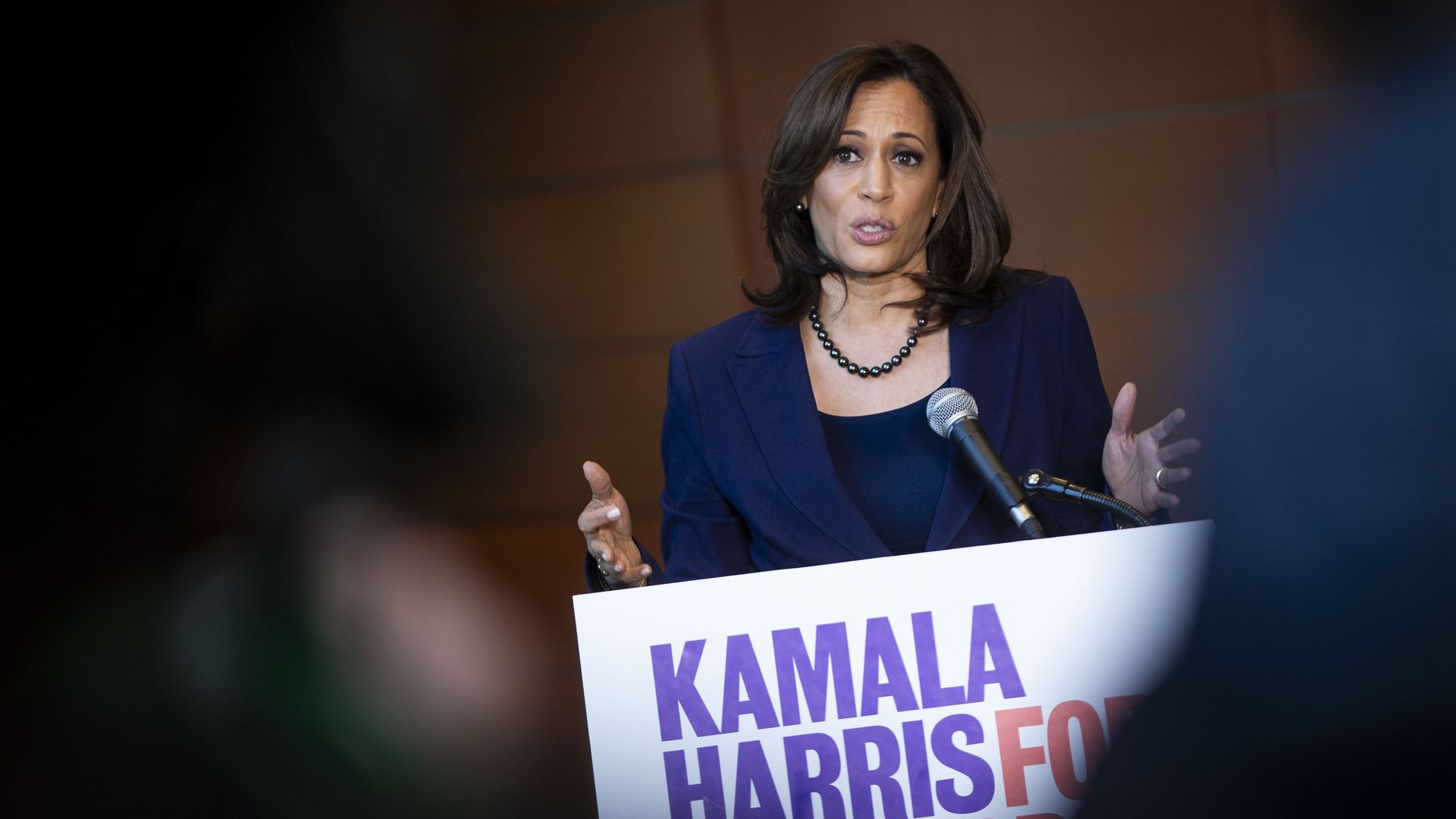 Sen. Kamala Harris (D-Calif.) raised $1.5 million from 38,000 online donors in the 24 hours after she announced her 2020 presidential run, according to her campaign.
Why it matters: Harris has said she will reject corporate PAC money to fund her campaign, making these grassroots donations — the average was $37 — crucial to her bid for the White House. Small-dollar, online donations helped Democratic candidates at all levels across the country in the 2018 midterms and Harris' success suggests the momentum is still there for the 2020 cycle.
Go deeper: Most campaign contributions come from outside candidates' districts
Go deeper