Donald Trump Jr. blames Michael Cohen for Moscow project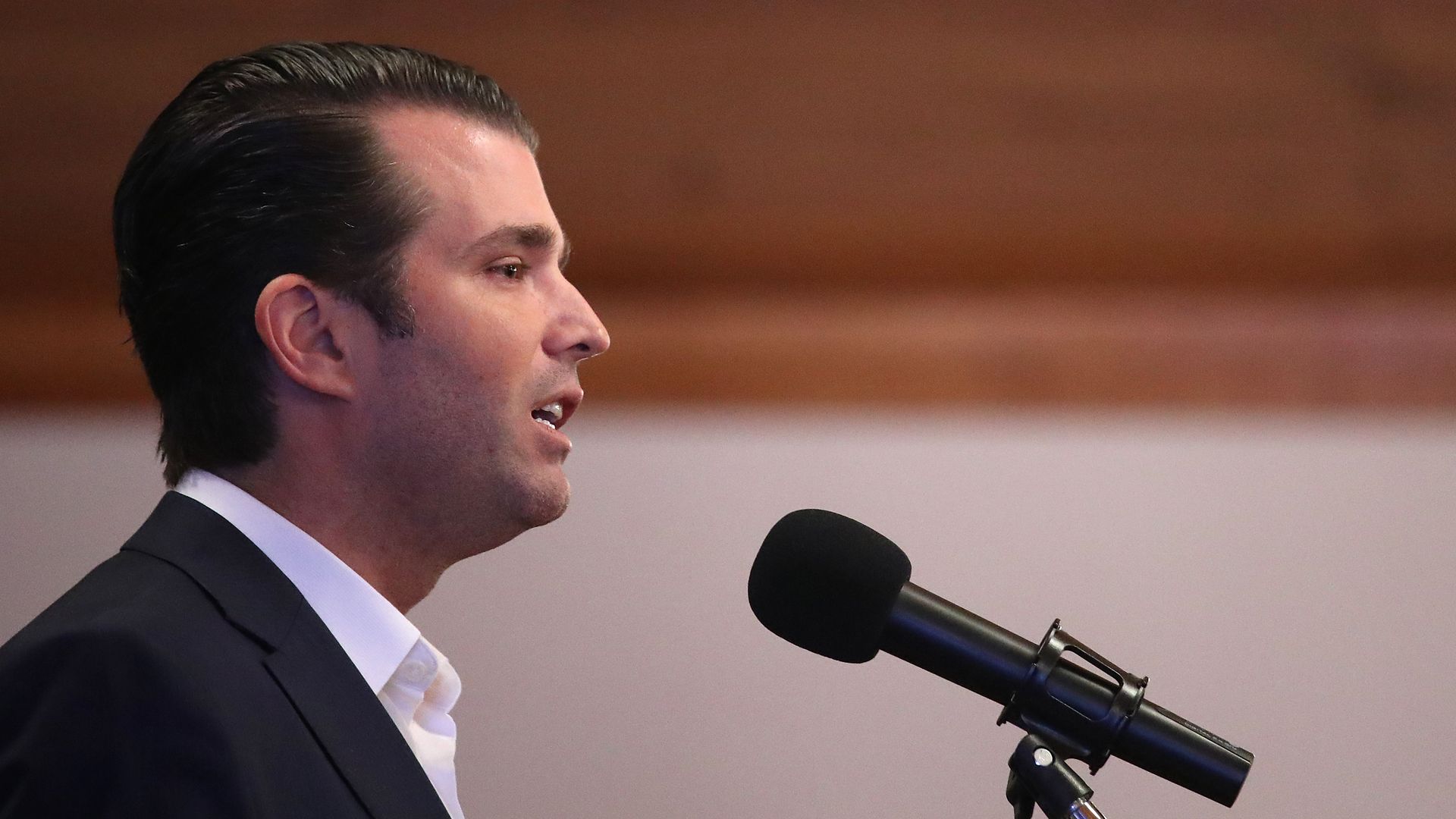 Donald Trump Jr. placed the blame for a Trump Tower Moscow project solely on President Trump's former attorney Michael Cohen in an interview on Fox News' "The Ingraham Angle" Monday night, saying, "We don't know anything about it."
The big picture: Trump Jr.'s statement contradicts multiple facts that have already been made public about the Moscow project — mentioned publicly in a 2013 Trump tweet — which was formalized in a letter of intent signed by Trump in October 2015 with a team of developers first revealed in 2017.
Don Jr.'s full quote on "The Ingraham Angle":
"But the reality is this wasn't a deal — we don't know the developer. We don't know the site. We don't know anything about it.  
Ultimately, it was Michael Cohen essentially trying to get a deal done. You know, he was there for a long time. He wasn't exactly a deal guy.  He didn't bring too many to the table. So, I don't think anyone took it all that seriously."
Driving the news: Trump's lawyer, Rudy Giuliani, attempted to walk back comments he made over the weekend that Trump worked on the Moscow project all the way up to Election Day, which Axios' Jim VandeHei notes could be a strategy to confirm troubling facts so that they won't seem as jarring when revealed in full by special counsel Robert Mueller or others.
Giuliani told The New Yorker's Isaac Chotiner on Monday: "I am afraid it will be on my gravestone. 'Rudy Giuliani: He lied for Trump.' Somehow, I don't think that will be it. But, if it is, so what do I care? I'll be dead. I figure I can explain it to St. Peter. He will be on my side, because I am, so far. ... I don't think, as a lawyer, I ever said anything that's untruthful."
Go deeper: The real Trump bombshell
Go deeper