Trump, Pence visit MLK memorial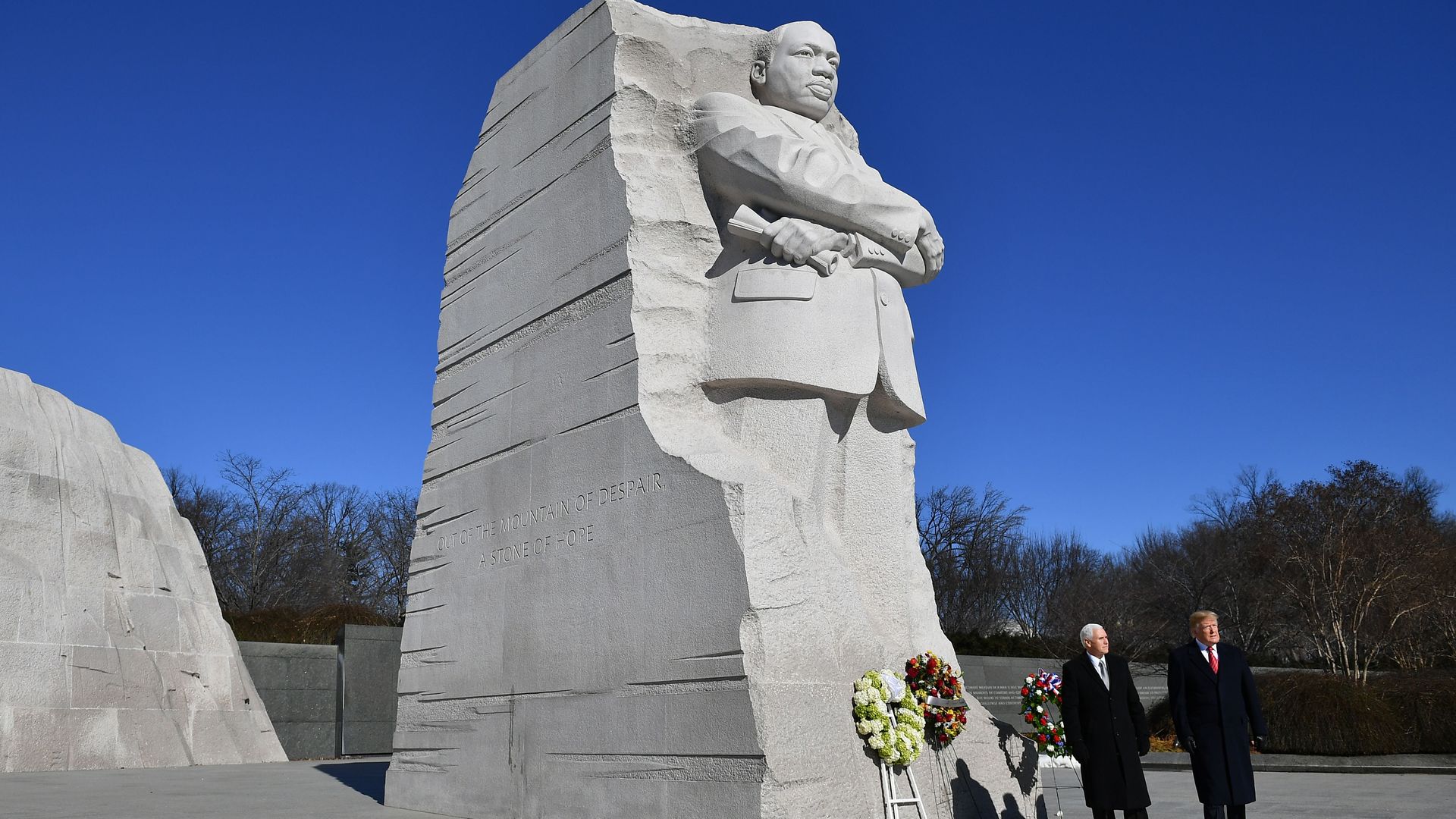 President Trump and Vice President Mike Pence stopped by the Martin Luther King Jr. memorial and attended a wreath laying in observance of MLK Day.
Details: Trump was only at the memorial for about two minutes and didn't make remarks, per pool report. But he did tweet prior to the visit: "Today we celebrate Dr. Martin Luther King, Jr. for standing up for the self-evident truth Americans hold so dear, that no matter what the color of our skin or the place of our birth, we are all created equal by God. #MLKDay"
Go deeper