Freshmen Democrats balk at impeaching Trump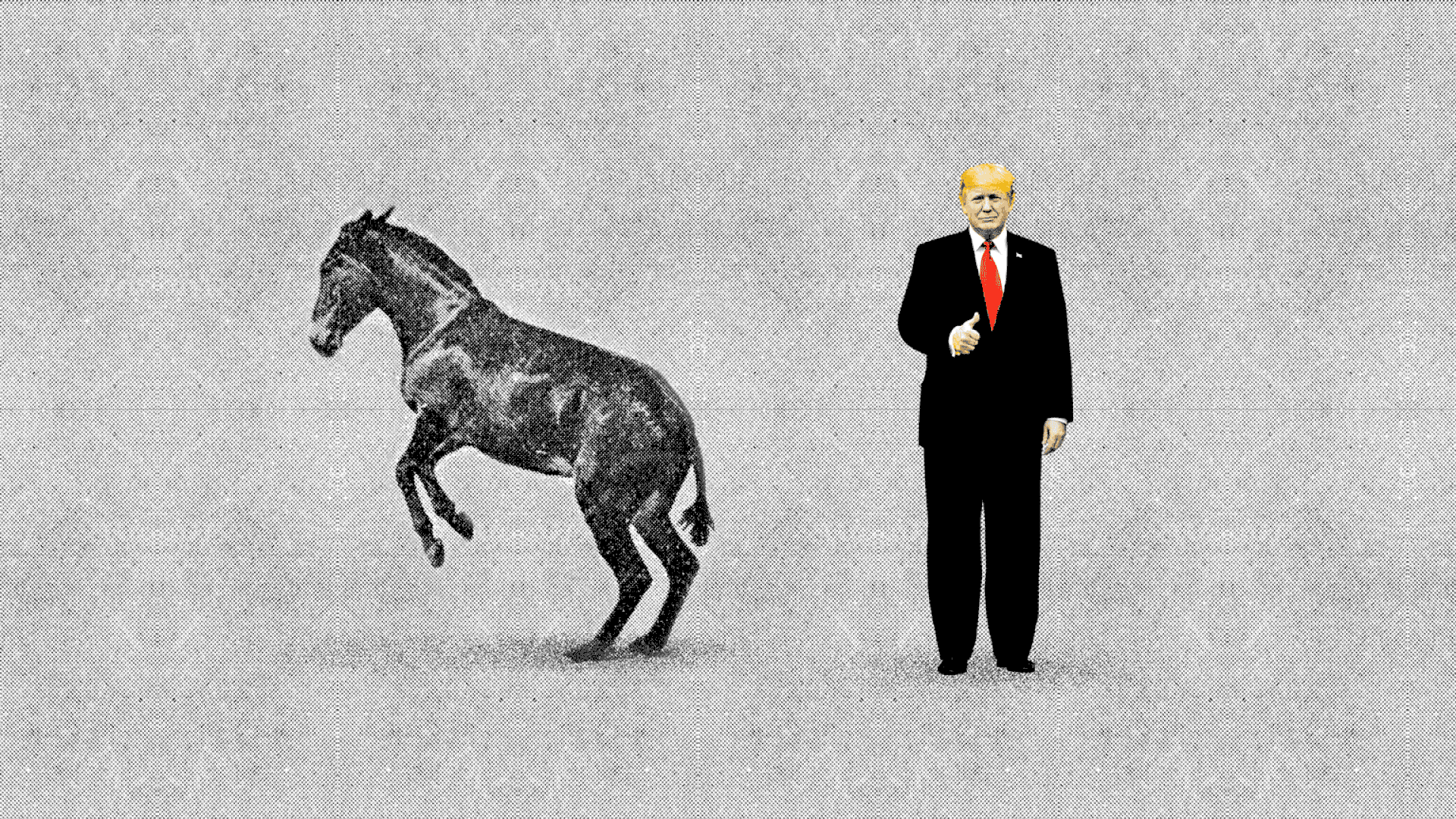 The vast majority of freshman House Democrats are not quite ready to "impeach the motherf*cker." Over the last two weeks, Axios reached out to every single one of the 64 new House Democrats, and only a tiny fraction said they were on board with impeachment.
The big picture: There's been a cable news feeding frenzy over the "I" word, fueled in part by freshman Rep. Rashida Tlaib's bleep-worthy call for ousting the president. But the reality is that the vast majority of new House Democrats are right in line with their caucus' leadership; they're uninterested in discussing impeachment before special counsel Robert Mueller finishes his work.
Instead, they emphasized aggressive Democratic oversight, including opening investigations into the president, his campaign and his administration.
By the numbers: Of the 64 new House Democrats:
48 believe Congress should wait for the Mueller report's release before considering impeachment.
7 go a little further, saying that language is "not helpful."
6 support impeaching the president.
3 have not made clear, on-record statements.
Rep. Al Green of Texas, the first member of Congress to introduce an Article of Impeachment against President Trump in 2017, confirmed this sense of hesitancy to Axios:
"I can assure you that there is far more pressure on people who are supportive of impeachment not to impeach than there is on those who don't favor it to impeach. Exponentially more."
Behind the scenes: Privately, many of the new freshmen say that Trump may have committed impeachable offenses. But they also argue that impeachment doesn't have a chance of succeeding in the Senate under Republican control, and they think, politically, the messaging could have the adverse effect if they broach the subject too soon — further animating Trump's base ahead of 2020.
One Democratic aide told Axios that many of the new members who flipped red districts want to take a breather before committing to a hardline message on impeachment.
Meanwhile, "Need to Impeach," the campaign led by billionaire activist Tom Steyer, told Axios that impeachment was an integral part of the last election cycle, and they find it alarming that new members are saying one thing behind closed doors and another thing publicly.
"They're saying he's corrupt and the most divisive president in American history, but then publicly they're running from the word impeachment. ... They're putting all their eggs in the Mueller basket, but the Trump administration is playing every possible game to discredit the investigation. They have a constitutional duty to hold Trump accountable and impeach him."
— Kevin Mack, lead strategist for Tom Steyer's "Need to Impeach" campaign
The bottom line: A handful of progressive freshmen Democrats looking to push the party to the left have taken the lion's share of the media attention devoted to their class.
But the big picture is complicated; for every Alexandria Ocasio-Cortez and Ilhan Omar, there's a Joe Cunningham and Abigail Spanberger — freshmen who claimed red seats and immediately found themselves in the NRCC's crosshairs.
Go deeper: Here's the spreadsheet showing my reporting on where every new House Democrat stands on impeaching Trump.
Go deeper