Exclusive excerpt: Chris Christie says Trump hired "riffraff"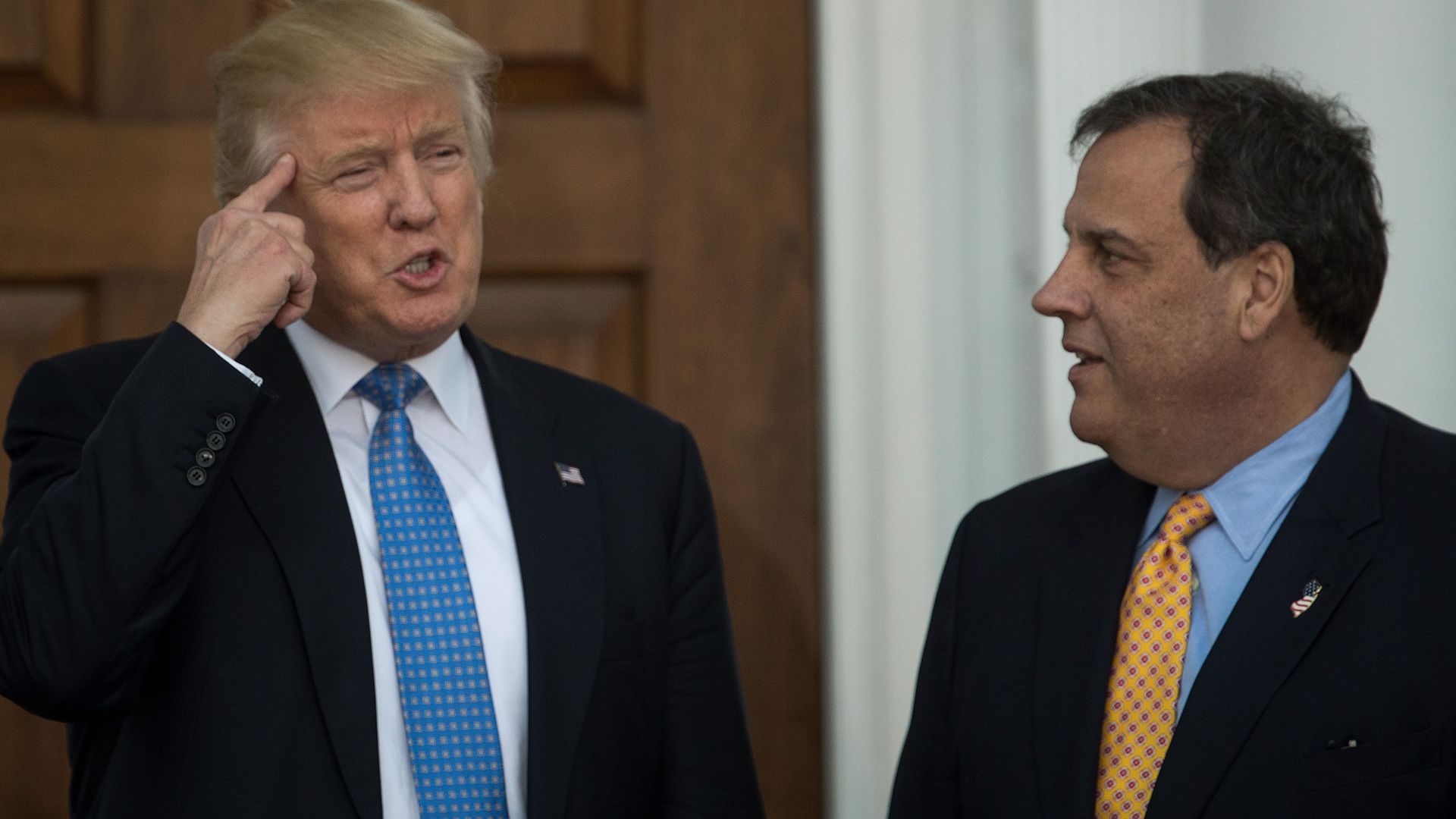 Former New Jersey Governor Chris Christie, a Republican, writes in his forthcoming memoir — "Let Me Finish," out Jan. 29 — that President Trump filled his administration with "riffraff" instead of canny players who could help him overcome his impulses and shaky grasp of how government works.
Donald so urgently needed the right people around him and a solid structure in place. ... Far too often, he's found himself saddled with the riffraff. ...
Instead of high-quality, vetted appointees for key administration posts, he got the Russian lackey and future federal felon Michael Flynn as national security adviser. He got the greedy and inexperienced Scott Pruitt as administrator of the Environmental Protection Agency.
He got the high-flying Tom Price as health and human services secretary. He got the not-ready-for-prime-time Jeff Sessions as attorney general, promptly recusing himself from the Justice Department's Russian-collusion probe. He got a stranger named Rex Tillerson as secretary of state. ...
He got the Apprentice show loser Omarosa Manigault in whatever Omarosa's job purported to be. (I never could figure that one out.) ... Too few Kellyanne Conways. A boatload of Sebastian Gorkas. Too few Steven Mnuchins.
Christie, fired just after Election Day as chief of Trump's transition, gives his version of the chaotic weeks before the inauguration:
The day after Trump was elected, he was handed a detailed road map that would have avoided many of these pitfalls and launched him on a far more promising path, a plan that was fully consistent with his values, his campaign promises, and his publicly stated views.
But that plan was thrown in the trash. Literally.
All thirty binders were tossed in a Trump Tower dumpster, never to be seen again. Steve Bannon, Rick Dearborn, Jared Kushner and others, for their own selfish reasons, got rid of the guidance that would have made their candidate an immensely more effective president and would have saved him an awful lot of heartache, too. In so doing, they stole from the man they'd just helped elect the launch he so richly deserved.
Christie played hardball with Steve Bannon after being ousted:
"I want to know who fired me, because I know it wasn't you," I said. "You're just here as the executioner. Who fired me? The president-elect? Because, Steve, if you don't tell me who it is, I am going to say it was you."
The White House declined to comment.
Read next: Exclusive excerpt ... Chris Christie torches Jared Kushner
Go deeper