Trump cancels U.S. delegation's trip to Davos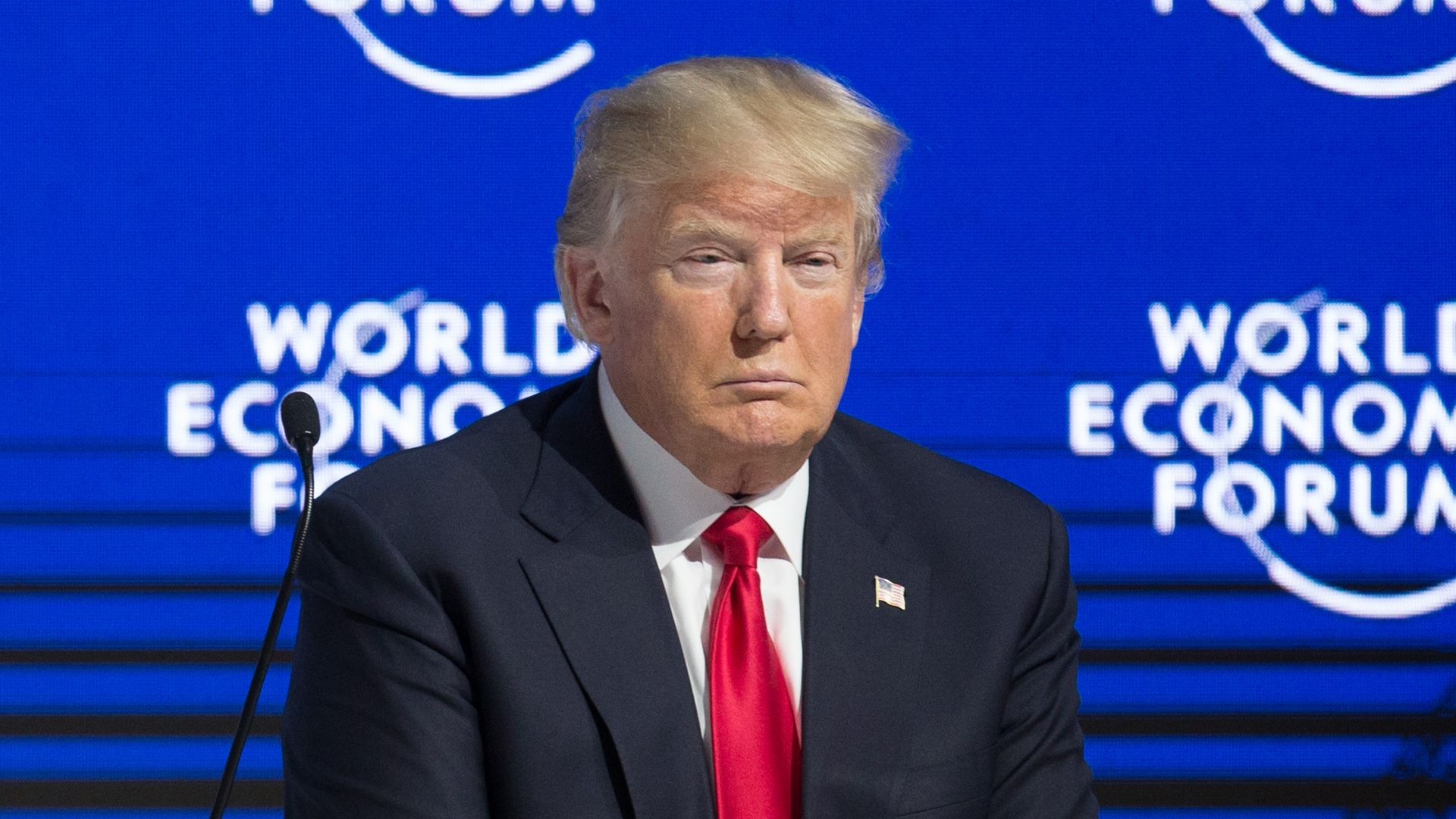 A delegation of Trump administration officials will no longer travel to the World Economic Forum in Davos, Switzerland, Press Secretary Sarah Sanders announced Thursday.
The big picture: Sanders said Trump cancelled the trip "out of consideration for the 800,000 great American workers not receiving pay" as a result of the government shutdown. Sources told Axios last week that the size of the delegation was likely to shrink if the shutdown continued, as administration officials were aware of the bad optics of socializing with plutocrats and global elites while federal workers remained furloughed. Earlier Thursday, Trump informed House Speaker Nancy Pelosi that he would be postponing her trip to Brussels and Afghanistan.
Go deeper