Trump risks escalating Cuba tensions by scrapping baseball deal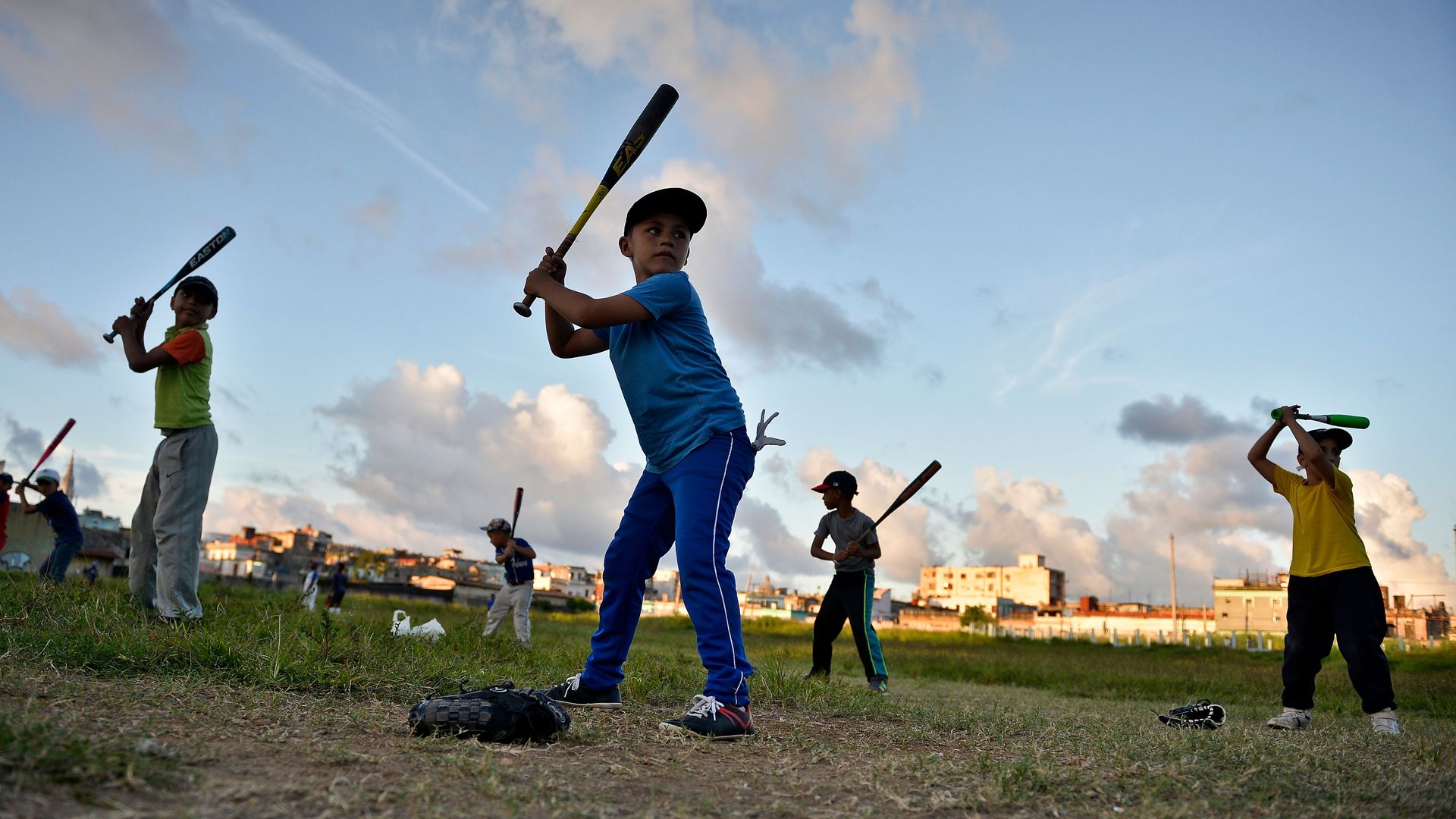 The Trump administration has been threatening to revoke a deal between Major League Baseball (MLB) and the Cuban Baseball Federation, under pressure from Florida Sen. Marco Rubio and NSC Senior Director for the Western Hemisphere Mauricio Claver-Carone. The deal would permit MLB to legally recruit Cuban players, thus avoiding the long, treacherous journey that many Cubans have taken to join the league.
Why it matters: The threatened reversal is another example of how, when it comes to U.S.-Cuba policy, the desire for punishment and revenge often prevails over practical and humanitarian considerations. In the eyes of Rubio, Claver-Carone and others, any deal struck with Cuba only serves to legitimize its regime.
Background: The deal, which has been in the works for years, was announced on Dec. 19 and would ensure the safety of Cuban players with the talent and ethic to make it to the U.S. major or minor leagues, as well as that of their families. The agreement is identical to those the MLB has made with the Japanese, Korean and Chinese baseball federations and met wide praise from Cubans who have played professionally in the U.S.
Details:
The Cuban Baseball Federation would receive 15%–20% of the total guaranteed value for a major-league contract or 25% of the signing bonus for minor-league contracts —none of it from the players' salaries. This would free players of Cuban government control while enabling them to return to the island, as current Cuban players are not allowed to do.
Unlike with direct investments in Cuban state entities, the Cuban Baseball Federation has promised to use the proceeds to build new fields, refurbish existing ones and purchase much-needed equipment.
The bottom line: A transparent agreement identical to those with other countries and under which conflicts would be mediated by the International Chamber of Commerce would mark a step toward normalizing human relations under the rule of law and creating humane conditions for immigration and labor. Under the current administration, however, it's unlikely to materialize.
Christopher Sabatini is an adjunct professor at Columbia University's School of International and Public Affairs, executive director of Global Americans and a non-resident fellow at Rice University's Baker Institute.
Go deeper