Apple-Qualcomm legal fight sharpens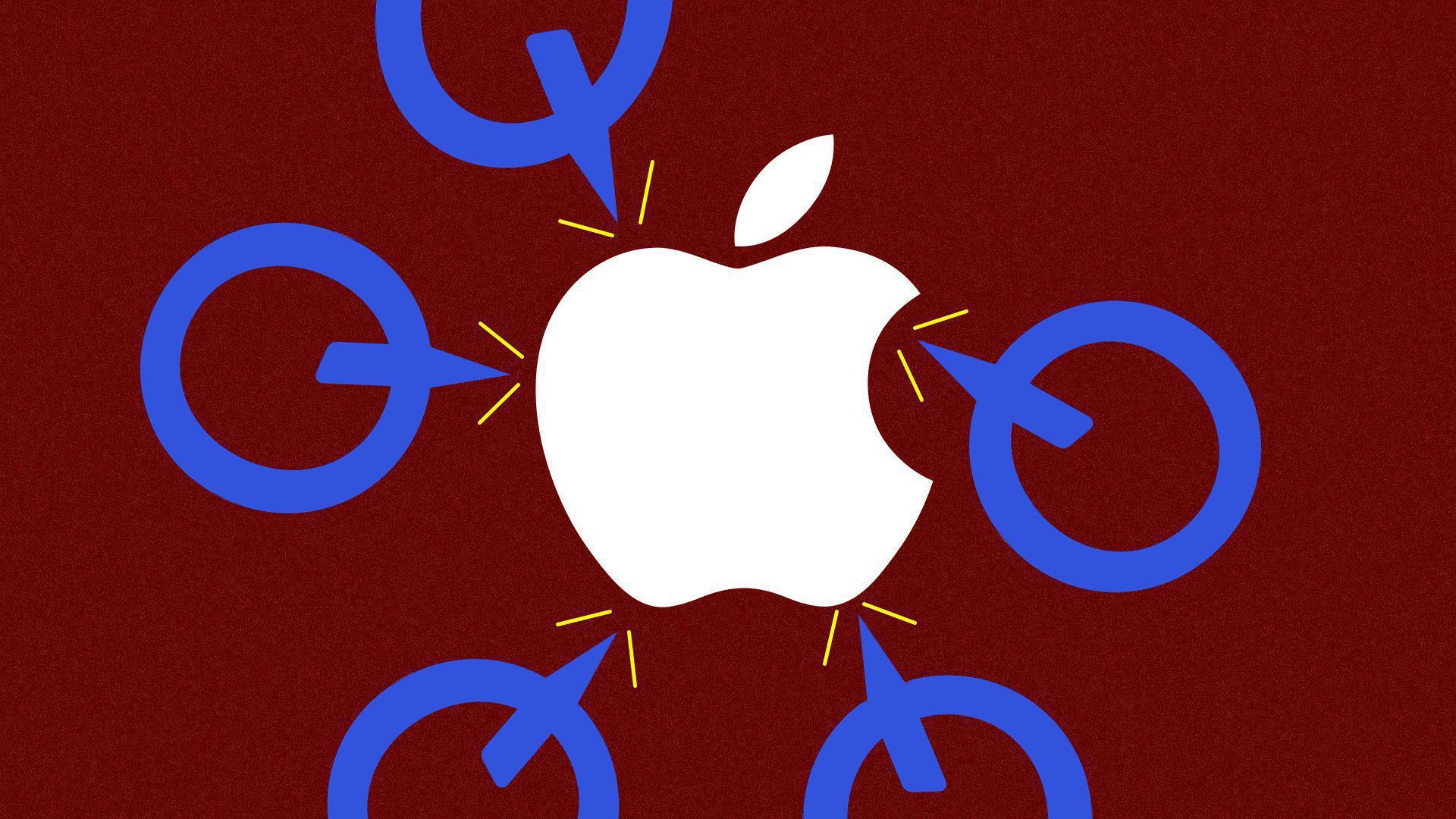 The two sides may not be talking to one another, but some sort of resolution to the giant Apple-Qualcomm legal dispute may be getting closer as more courts weigh in on the matter. That said, who's winning depends entirely upon who you ask.
Why it matters: Should Apple prevail, the battle could lead to dramatic changes in how Qualcomm licenses its patents and sells its chips, which are widely used in high-end smartphones.
What's new:
The Federal Trade Commission's antitrust trial against Qualcomm has been taking place since last week in San Jose, California. The FTC wrapped up its case on Tuesday and Qualcomm began its presentation, calling co-founder Irwin Jacobs to the stand.
Qualcomm has won injunctions against Apple in China and Germany, though to limited effect. In China, Apple has continued to sell the iPhones the injunction banned and released a software patch that it believes works around the patent at issue.
A separate lawsuit from Qualcomm in Germany was dismissed on Tuesday, and U.S. patent officials said they would review 3 Qualcomm patents that are at issue in dispute here.
The U.S. International Trade Commission, in a preliminary ruling, did find Apple infringed on one Qualcomm patent, but declined to ban iPhone imports, saying that to do so was not in the national interest.
Qualcomm's talking points:
Qualcomm points to the injunctions it won in China and Germany.
As for the FTC case, it notes the government experts didn't offer a take on what a reasonable royalty should be, merely expressing the opinion that Qualcomm's license fees seemed too high.
Nor, Qualcomm said, did the government show true harm to consumers or competition.
Apple's perspective:
The company says it has prevailed in the cases where it has gotten to fully make its case, maintaining it wasn't able to do so in the Germany and China cases where injunctions were issued.
It's not just Apple that is being hurt. "This isn't Apple vs Qualcomm," Apple chief litigation counsel Noreen Krall told Axios. "This is an entire industry that's been held hostage."
An outside perspective:
Longtime chip analyst Kevin Krewell was in court Tuesday and said he wasn't particularly swayed by the portion of the FTC's case he heard. "Whatever hold Qualcomm had on the market by being the first to market with new technologies has been mitigated by competitors such as Intel, MediaTek, Samsung, and HiSilicon," he said.
What's next: The trial continues in San Jose on Friday and is expected to wrap up with the final witness on Jan. 28 and closing arguments on Feb. 1.
Go deeper