Republicans start pushing Steve King out the door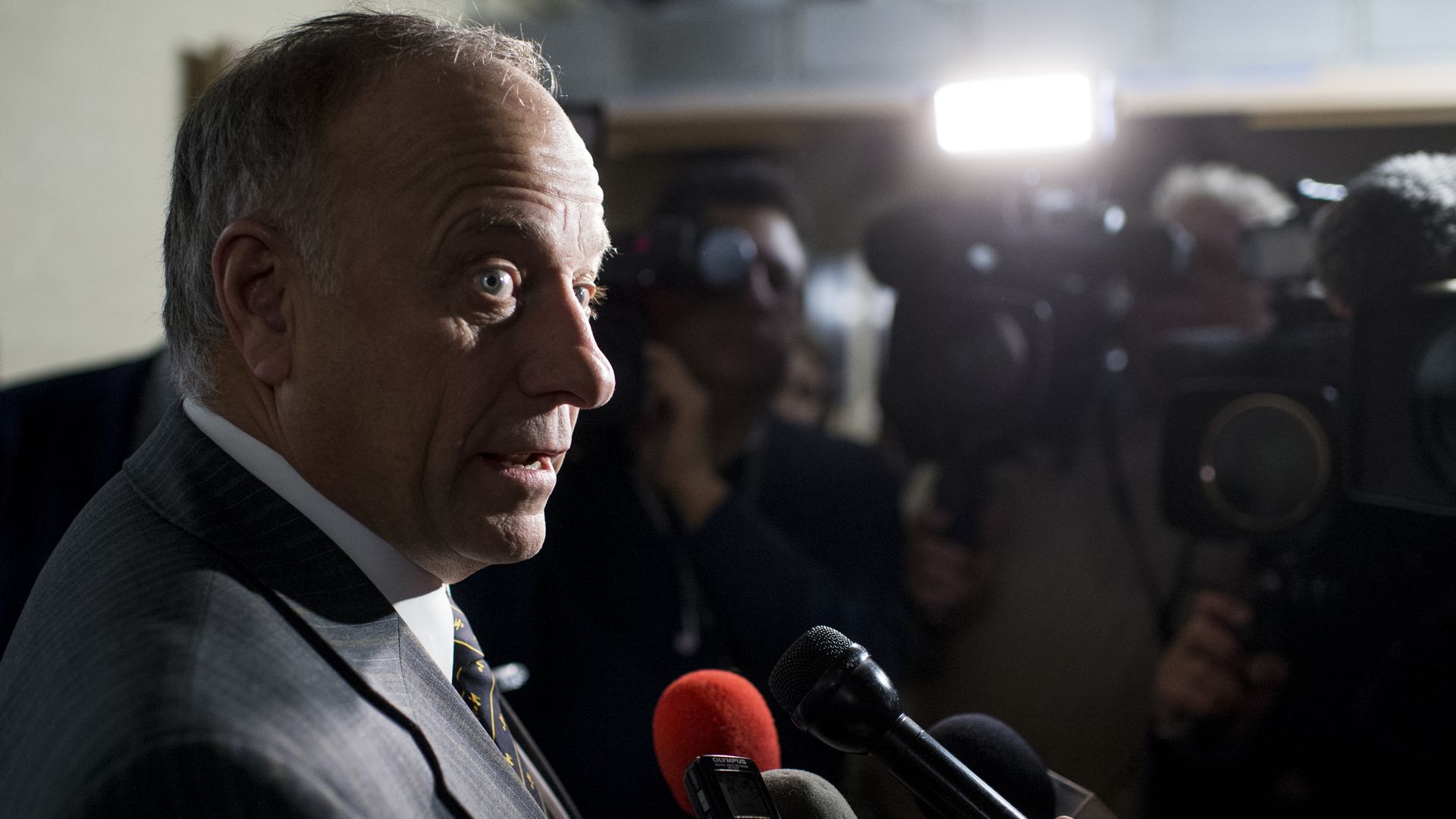 Rep. Liz Cheney (R-Wyo.) told reporters Tuesday she thinks Rep. Steve King (R-Iowa) should "find another line of work" following his racist comments on white supremacy.
The big picture: Cheney is the first member of House GOP leadership to call on King to step aside. House Republicans decided Monday to not seat King on any committees for the duration of this Congress. Other Republicans in the Senate, including Senate Majority Leader Mitch McConnell, have already been nudging King toward leaving Congress. Sen. Mitt Romney (R-Utah) called on King to leave Congress outright on Monday.
What King said to the Times: "White nationalist, white supremacist, Western civilization — how did that language become offensive?"
King's response to being ousted from committee assignments:
"One of my quotes in a New York Times story has been completely mischaracterized. When I used the word 'THAT' it was in reference ONLY to Western Civilization. … I will continue to point out the truth and work with all the vigor that I have to represent the 4th District Iowans for at least the next two years."
— Steve King
Go deeper