The NYT's plan to make money from voice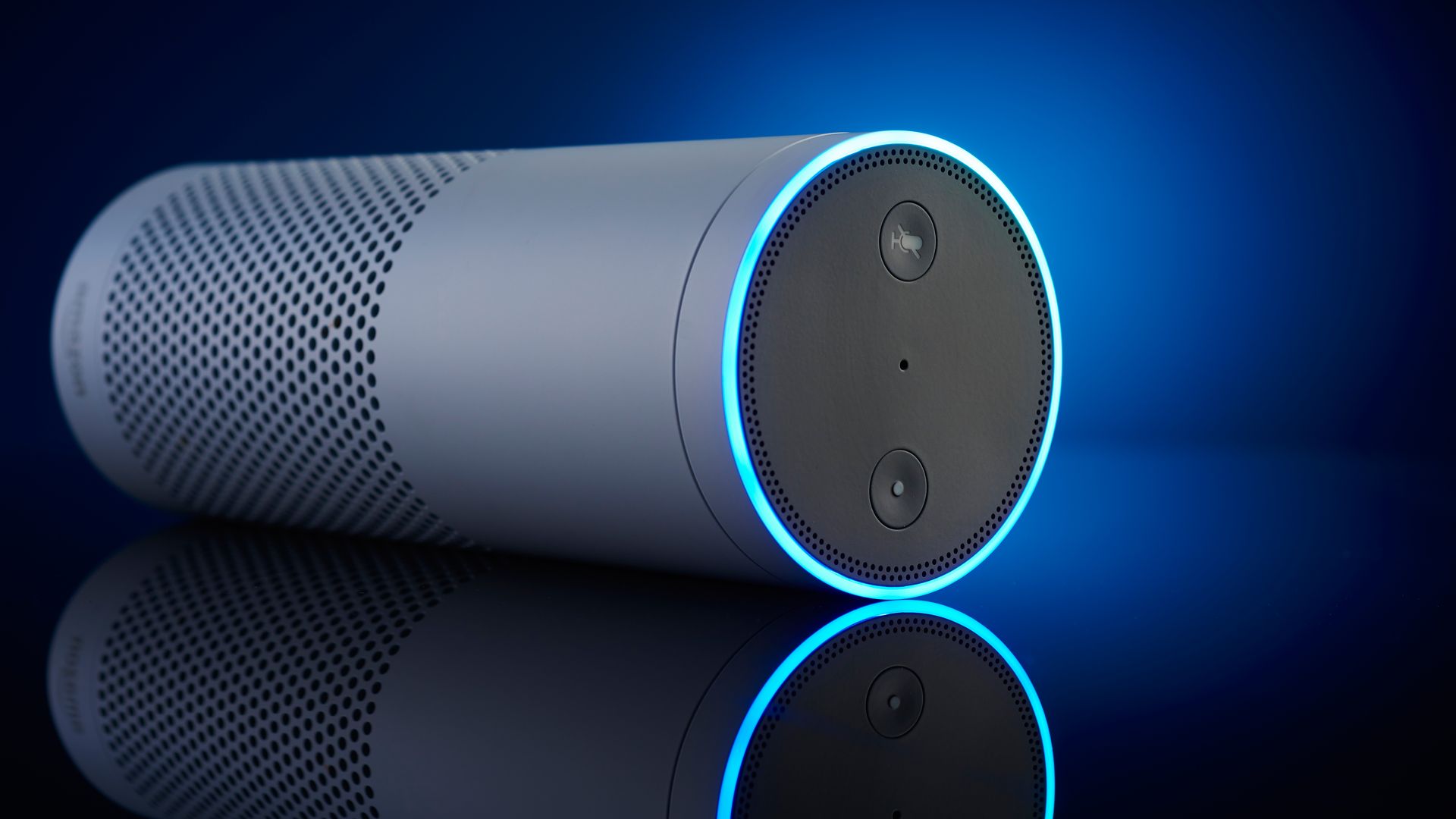 The New York Times plans to build custom Alexa skills for advertisers through its branded content studio for roughly six figures. The campaigns will be sold as a white label service, with no distribution offering — just production.
Why it matters: Amazon doesn't let brands sell sponsorships or ad integrations for Alexa, so this is the next best way for the NYT to make money off budding new technology for marketers.
Details: NYT is pitching the business after 3 months of field research showing how consumers will react to the technology.
It will use its 175-person branded content studio called T Brand Studio, which is expected to take over 3 months per custom skill.
One of the research findings presented to advertisers includes that fact that consumers think voice is a healthier form of technology than other types of tech, like social media.
This is because it's responsive and doesn't push users to a feed or another media assets they may not want to engage with.
Sebastian Tomich, NYT global head of advertising and marketing solutions, says the company can pitch what its newsroom has learned while building an Alexa skill on the backbone of storytelling, which allows it to better understand how the technology works.
For now, he says, the types of clients that a custom skill build-out is most likely to attract are ones with products at the core of its offering, like e-commerce brands or consumer packaged goods companies.
But, longer-term plans are to look for partners to build skills for as it expands its newsroom skills experiments into more categories, like travel, music, books, sports and news.
So far, Audi has been announced as its first partner, but the company is in talks with several others for potential deals over the next few months.
Between the lines: The NYT strategy is really just to get ahead of any emerging tech and share those insights with its brand partners, even it's still in early stages.
Beginning in 2015, for example, Tomich's team began selling customized virtual reality videos to brands to run alongside NYT's VR videos that could be viewed through Google Cardboard VR headsets.
VR never quite caught on among consumers, but it showed marketers that the NYT was willing to take risks in efforts that drive innovation and relevancy, per Tomich. 
"I like to think of these things in two-year cycles, where there's an opportunity to try a new platform and leverage the credibility of newsroom to help propel us on brand side think of new creative executions for clients. Rather than say 'this is the future,' we see a two-year period to tap into a market growing fast and see if it could be viable long-term," Tomich adds.
The big picture: Data shows that there's a "skills gap" in the news sector on voice assistants. The Reuters Institute for Politics and Oxford University found last year that while news is widely requested on voice assistants in the U.K., it's less valued because there are fewer user engagement skills created in the news and storytelling industries compared to topics like traffic or weather.
Go deeper: Amazon ramps up effort to make Alexa more ubiquitous
Go deeper