1 census thing: Federal judge blocks Trump admin from adding citizenship question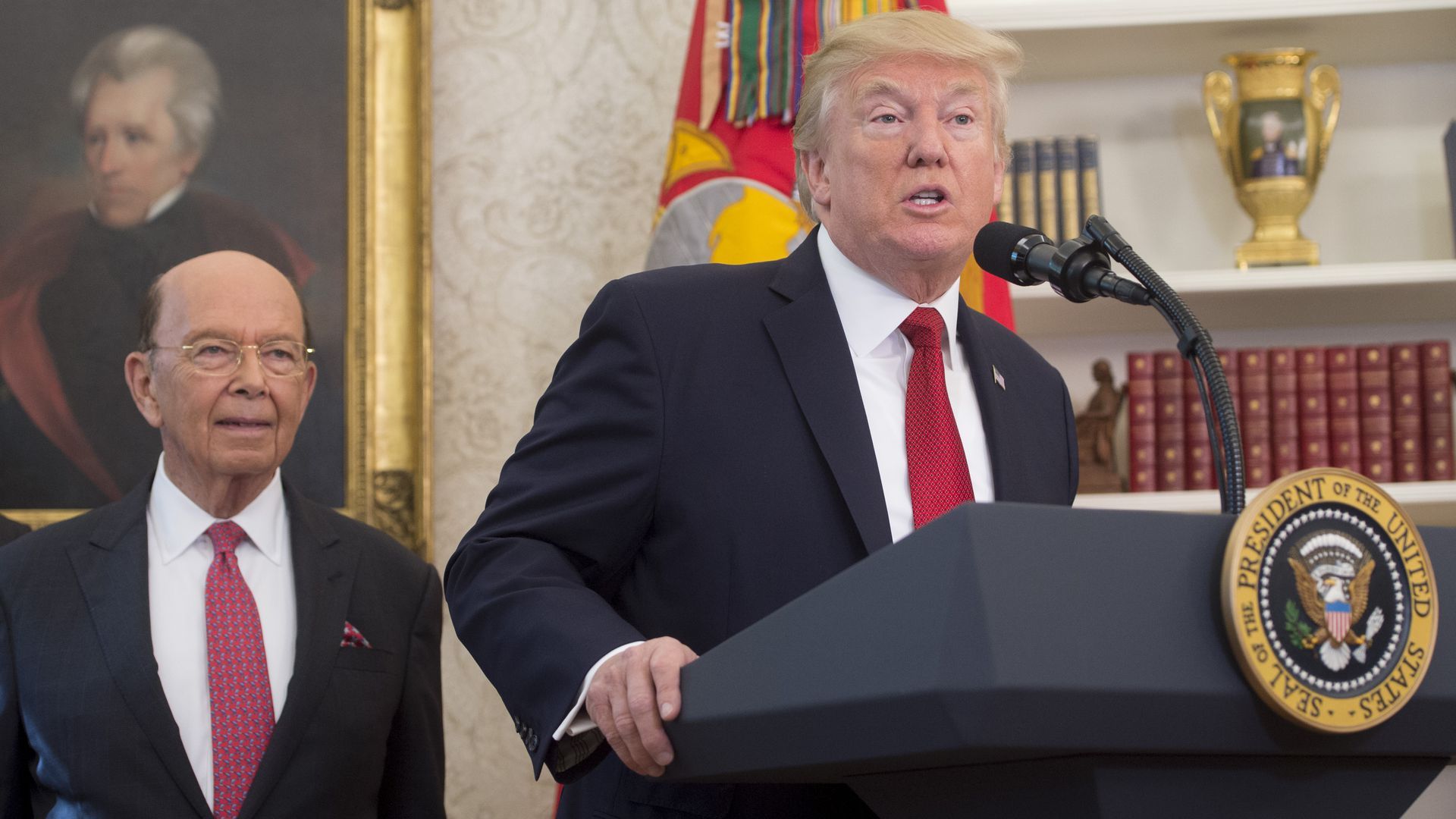 A federal judge in New York on Tuesday ruled against the Trump administration's decision to include a citizenship question to the 2020 census, siding with critics who argue that it's a partisan move that would lead to an inaccurate census count.
Why it matters: With the current polarized political climate, opponents say legal and undocumented immigrants would refuse to participate, and demographers believe that an undercount would skew the distribution of federal funds among states and reduce the political power of heavily Democratic states with large immigrant communities during the next round of redistricting in 2021.
Details: U.S. District Judge Jesse Furman said the administration violated a law that requires federal agencies to thoroughly study an issue before implementing or changing a policy. He added that Commerce Secretary Wilbur Ross, who oversees the Census Bureau, "violated the law ... [and] the public trust."
However, Furman said there's no evidence to show that the decision to add the question was unconstitutional and motivated by an intent to discriminate, as the plaintiffs alleged.
The other side: The administration, which has maintained that adding the question — which hasn't been asked on the nation's standard census form since 1950 — would provide citizenship data for the Justice Department to better enforce the Voting Rights Act.
But, John Gore, the acting head of the DOJ's civil rights division, said in a deposition last year that the question is "not necessary" to enforce the VRA.
What's next: This legal victory, led by plaintiffs that include New York and 17 other states as well as several cities and immigrant groups, is expected to reach the Supreme Court via a swift appeal from the administration.
The Supreme Court, which already intervened in the case on preliminary matters, will hear oral arguments in February to determine whether Ross should explain his reasoning for adding the controversial question.
This decision also comes as other similar challenges seeking to strike down the citizenship question are playing out in California and Maryland.
Go deeper: Trump goes to trial over 2020 census citizenship question
Go deeper