Trump threat likely to alienate Turkey, weaken U.S. leverage in Syria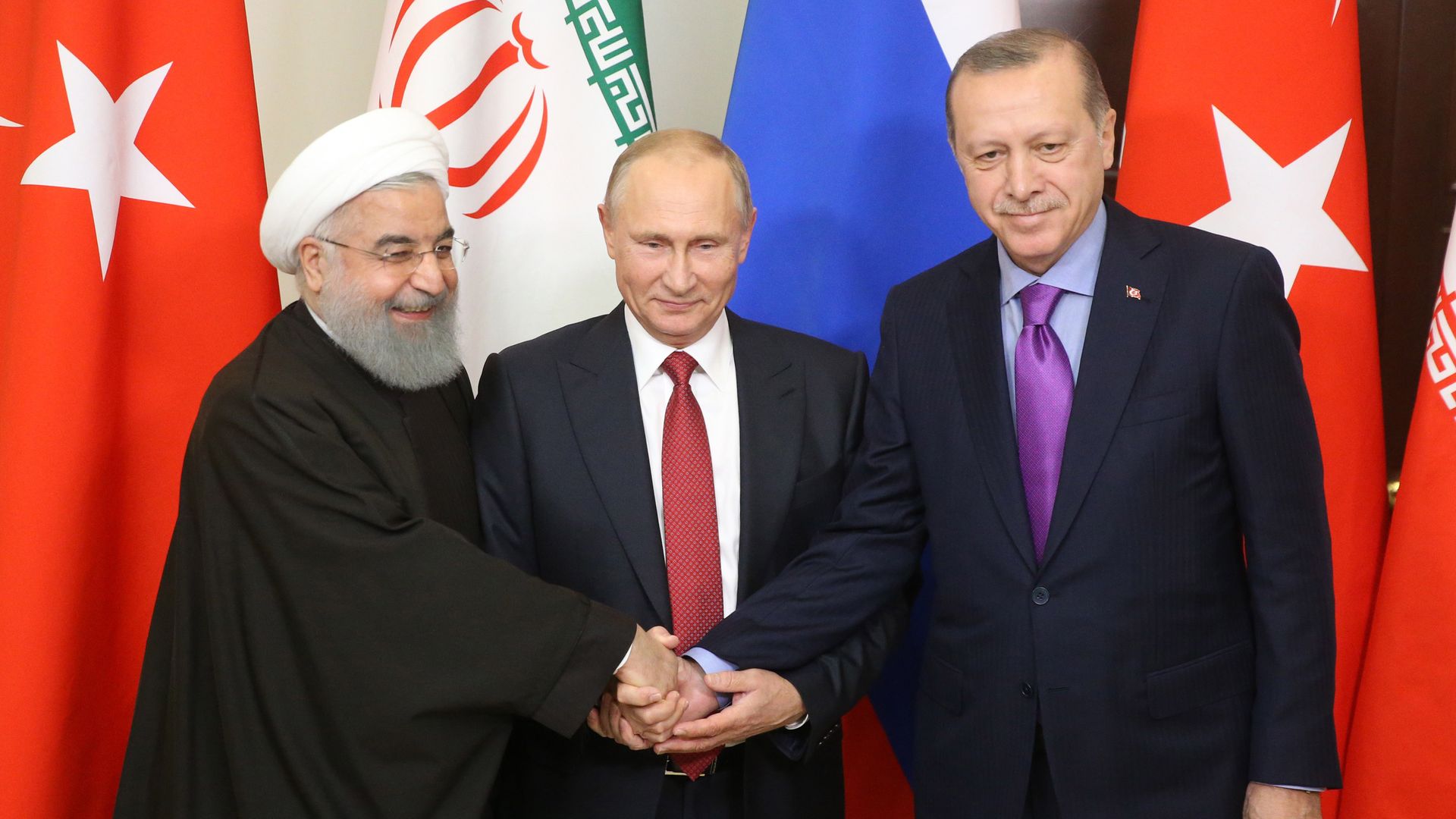 President Trump redefined his Syria policy in a volley of tweets Sunday, threatening to "devastate Turkey economically" if it attacks Kurds in Syria. At issue is Ankara's longstanding objection to the U.S. alliance with the Syrian Kurdish forces (YPG), who have proven to be Washington's most reliable and efficient allies in Syria's northeast in the fight against ISIS.
Why it matters: Trump's proclamation marks another troubling development in the souring U.S.–Turkey relationship, one that may further fuel anti-American sentiments in Turkey. 
While unexpectedly threatening Turkey with economic retaliation, Trump yielded to Ankara's longstanding request for a safe zone, a 20-mile-wide strip of land that will prevent Syrian Kurdish forces (YPG) from coming into direct contact with Kurdish insurgents in Turkey (PKK), whom Turkey sees as a single, integrated operation straddling the border. Trump further intimated that the U.S. will act to prevent any provocation by Syrian Kurds with Turkey.
With respect to the Syrian Kurds, who have been fighting for their survival against ISIS' onslaught and for the recognition of their cultural and political identity by Damascus, Trump's new proclamation means they will be left alone with only a vague promise of U.S. air support from air bases outside Syria. 
Consequently, Syrian Kurds will get even closer to the Assad regime than they already were, hoping to ensure their own survival by earning Moscow's support and to obtain some significant degree of autonomy (which is less probable).
Meanwhile, Russia and Iran — supposedly U.S. enemies — will have an easier job helping Damascus retake control of all borders to the north, probably at Turkey's expense.
What to watch: The U.S. will now have a weaker hand in the as-yet-unscheduled negotiations in the UN framework for the future constitutional arrangements in Syria, as the U.S. (and French) withdrawal will leave Russia and Iran as the only foreign powers on Syrian territory. This will in turn reinforce Assad's position, while Turkey's anti-Assad stance is neutralized by its political alliance with Moscow and Tehran.
Marc Pierini is a former EU ambassador to Turkey and Syria. He is now a visiting scholar at Carnegie Europe.
Go deeper