HBO to premiere Brexit movie days after vote on Theresa May's deal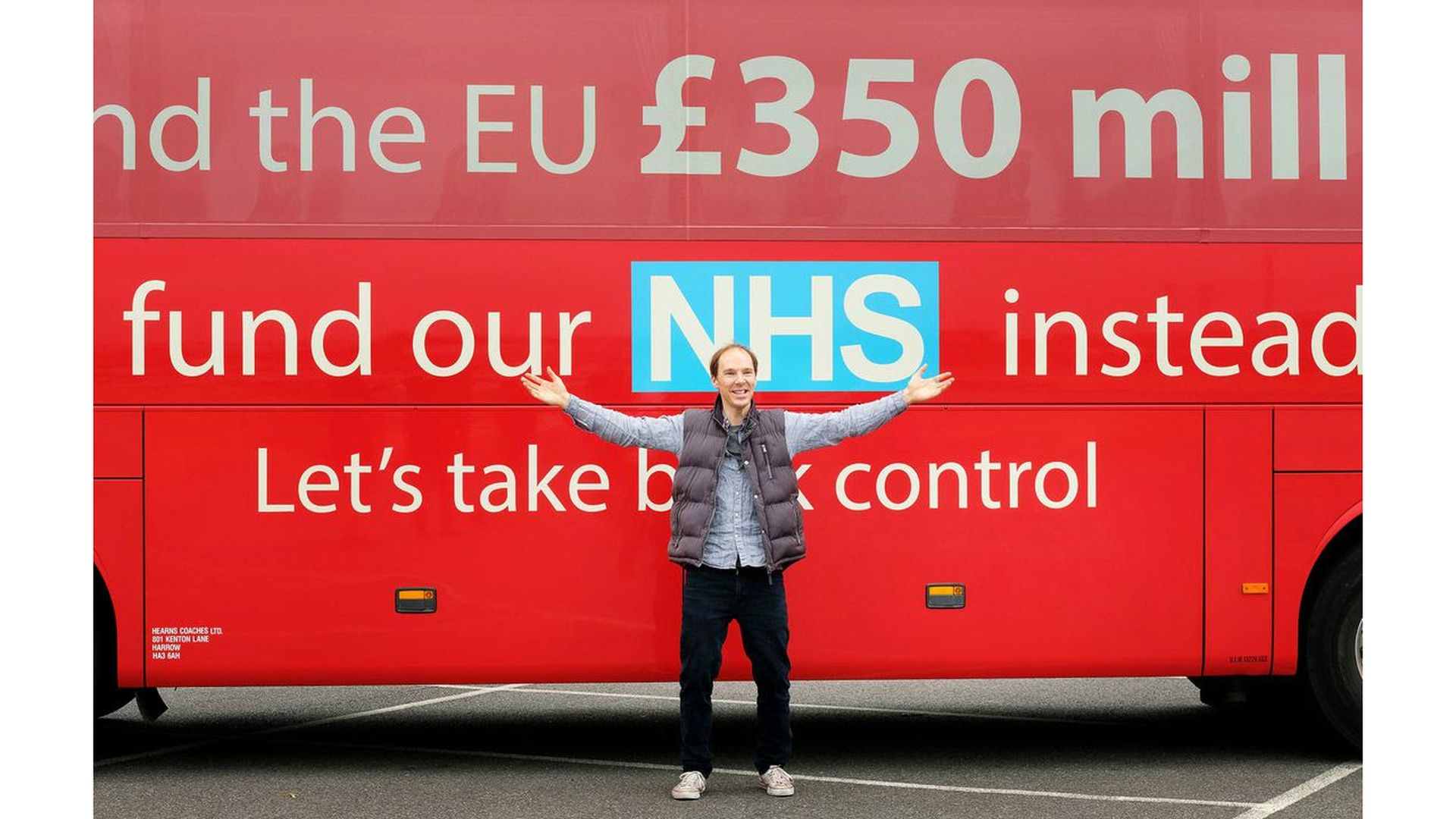 HBO Films has a fast-turnaround Brexit movie, debuting Saturday at 9 pm (in partnership with BBC Studios, Channel 4 and House Productions) just days after Parliament decides the future of Prime Minister Theresa May's deal.
The backdrop: "The film [portrays] the outsized characters of Nigel Farage, David Cameron, and Boris Johnson as they attempt to convince Britons to leave or remain in the EU in what resulted in one of the most consequential elections in modern history."
"Benedict Cumberbatch plays Dominic Cummings, the controversial architect of the Vote Leave campaign and a former advisor to David Cameron."
"The film is [an] insider's look at the political disruptors and the war room antics behind the Leave campaign."
"It shows how they mined personal data with a technology operation funded by Robert Mercer."
Go deeper: Theresa May fights for her Brexit deal, and her political future
Go deeper