Digital First Media proposes buyout of local media company Gannett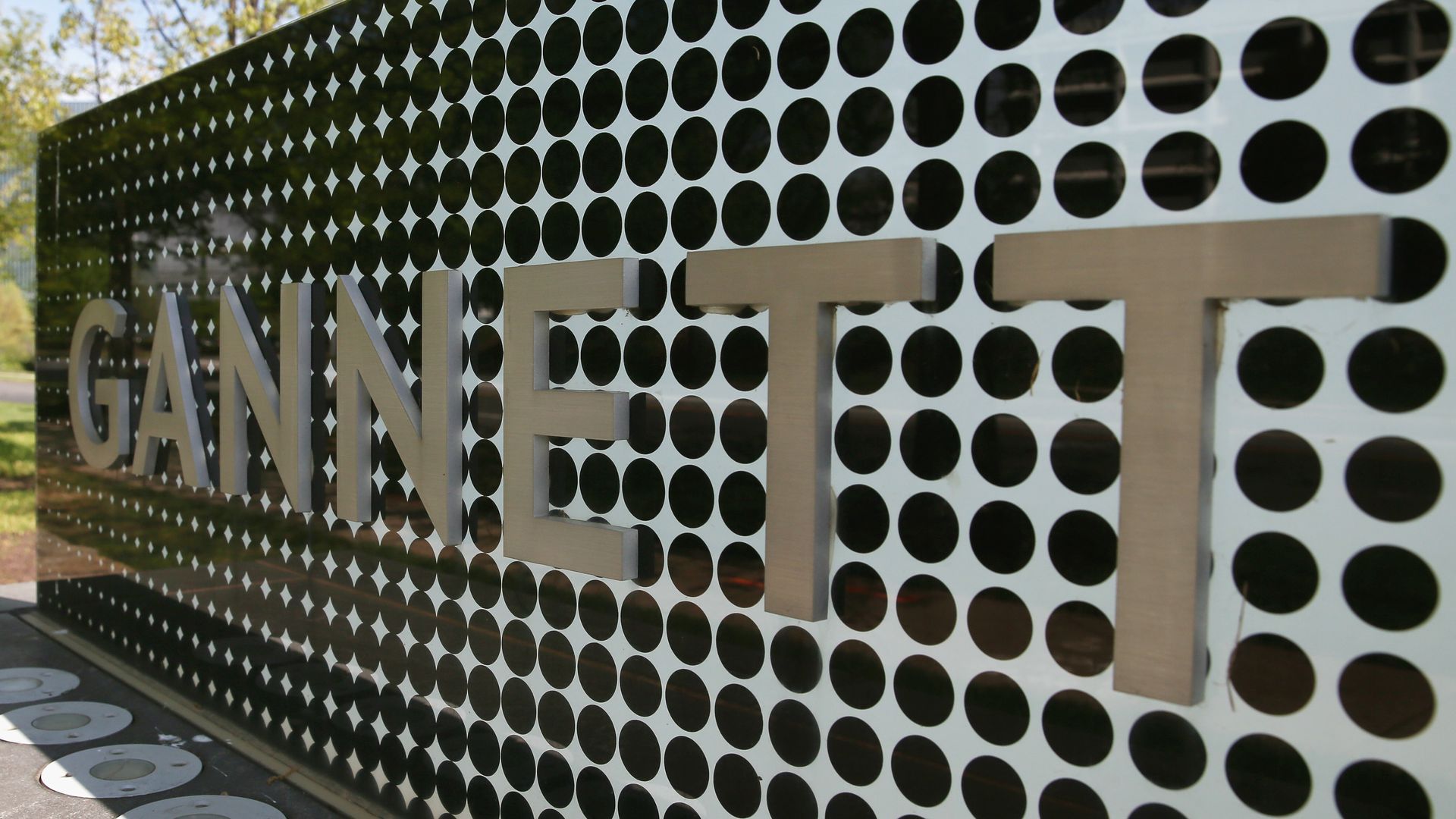 A hedge fund-owned newspaper holding group is making a play to buy Gannett, one of the largest local news companies in America and home to titles like USA Today, The Arizona Republic and The Indianapolis Star.
Why it matters: Digital First Media doesn't have a stellar reputation for maintaining the cultures and values of struggling local news companies it buys up. Instead, it's known for cutting staff and outsourcing local news-gathering to digital operations in major cities.
Background: MNG Enterprises, known commonly as Digital First Media, is owned mostly by a New York-based hedge fund called Alden Global Capital, which often buys up distressed newspapers and restructures them to slash costs and drive profits.
It owns roughly 200 newspapers, including The Denver Post and The Boston Herald, and has come under fire for major layoffs at both papers, including what have been called "dehumanizing" cost-cutting strategies in Boston.
Details: The Board of Directors of Digital First Media sent a letter to Gannett's Board of Directors Monday requesting that it take action to immediately evaluate its offer for the local newspaper company for $12.00 per share in cash, a 23% premium over Gannett's current trading price of $9.75.
The letter asks Gannett's board to hire an investment bank to "conduct a review of strategic alternatives," including a potential sale, stop making digital acquisitions, and commit to a "feasible, strategic and financial path forward" before hiring a new CEO. (Gannett CEO Robert Dickey is slated to retire this spring.)
Between the lines: Gannett's stock has struggled since the company spun off its local broadcasting arm (TEGNA) in 2015, although it's experienced gains over the past few months, presumably amid buyout anticipation.
But the newspaper business continues to be stressful for stakeholders, as fewer consumers indicate a willingness to pay for print, which impacts both subscription and print advertising revenues.
The big picture: A study released in October by the University of North Carolina's School of Media and Journalism shows a stark decline of newspapers in rural areas. And while digital websites are trying to fill the gap, they often don't have the same journalism resources as the former newspaper.
Another study from Duke University's DeWitt Wallace Center for Media & Democracy last year found that only 17% of news stories in a community are actually local, meaning they're actually about or having taken place within a municipality. 
The bottom line: Experts fear that these types of major acquisitions this could take a big toll on the quality of local news in the U.S.
Go deeper