2020 pressure for Green New Deal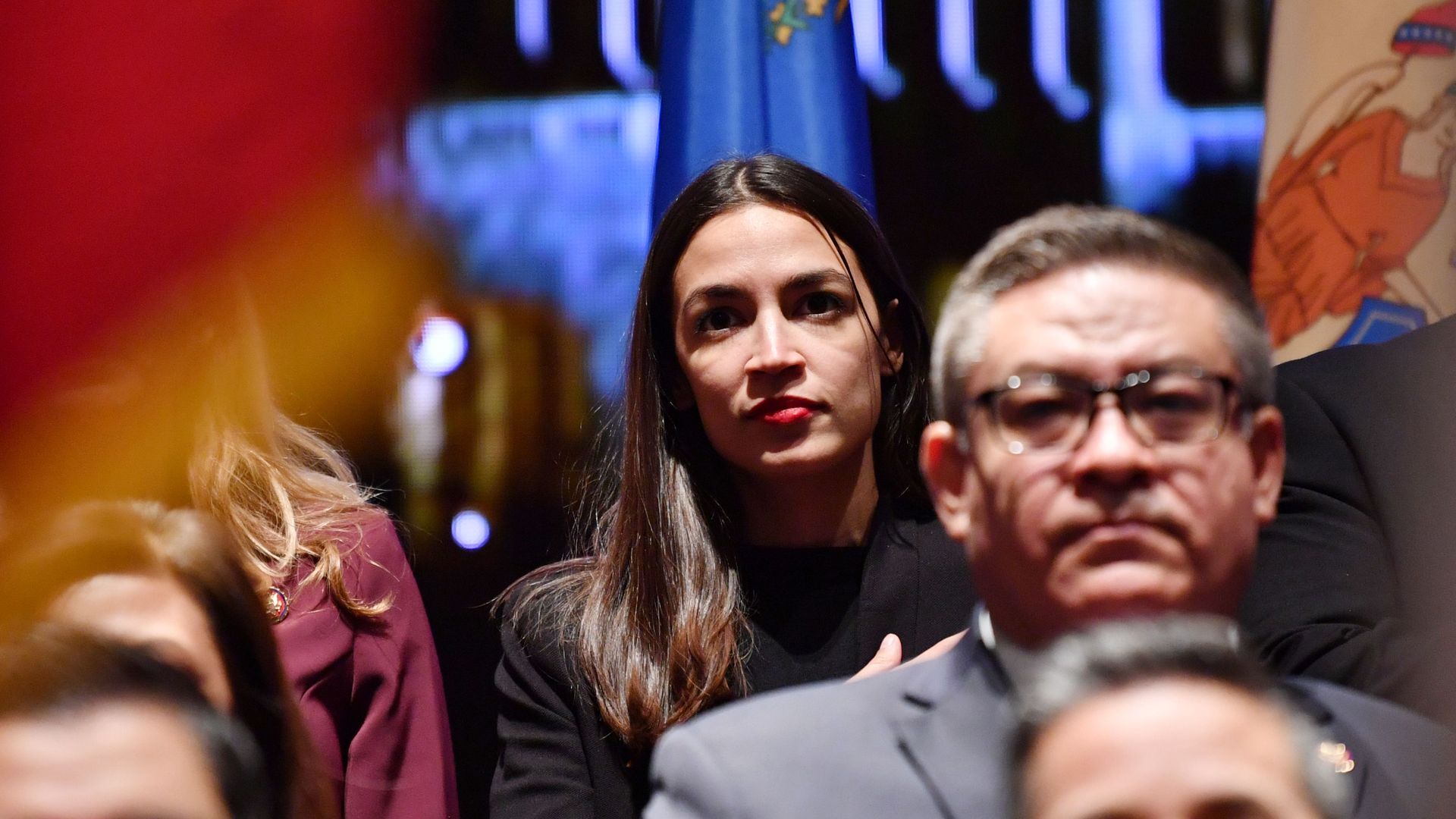 The same progressive activists behind Rep. Alexandria Ocasio-Cortez's 2018 candidacy are launching a 15-city campaign to push the Green New Deal in battleground states including Michigan, Pennsylvania and Florida.
What's new: Justice Democrats, which recruited AOC, and the Sunrise Movement plan to begin the campaign in March, a Sunrise spokesperson tells Axios.
Why it matters: The plan laid out in broad terms Sunday night signals how advocates of the sweeping climate and economic proposal hope to ensure it's in the bloodstream of the 2020 White House race.
Pillars of the GND include moving to 100% renewable electricity, job guarantees for people working in energy transition and "massive investment" overall in emissions-cutting, per AOC's proposal.
What they're saying: "We're making it clear any politician who wants to run for federal office needs to support the Green New Deal and not take fossil fuel money," Sunrise founder Varshini Prakash said on a call with reporters and activists Sunday.
Where it stands: A Sunrise spokesperson told Axios last week that the campaign has already been meeting with the campaigns of some 2020 White House hopefuls.
Several candidates or potential entrants — including Sen. Elizabeth Warren, Beto O'Rourke and Julián Castro — have voiced support for the idea in broad terms.
Politico reported over the weekend that Sunrise plans to meet with staff for Sens. Warren, Bernie Sanders, Jeff Merkley and Cory Booker to draw them out further.
One big thing to watch going forward is how activists groups, and allied think tanks and lawmakers, begin to propose more specifics around what's now a broad set of ideas.
Go deeper: Alexandria Ocasio-Cortez has more Twitter power than media, establishment
Go deeper