Theresa May warns of "catastrophic" outcome if Brexit deal fails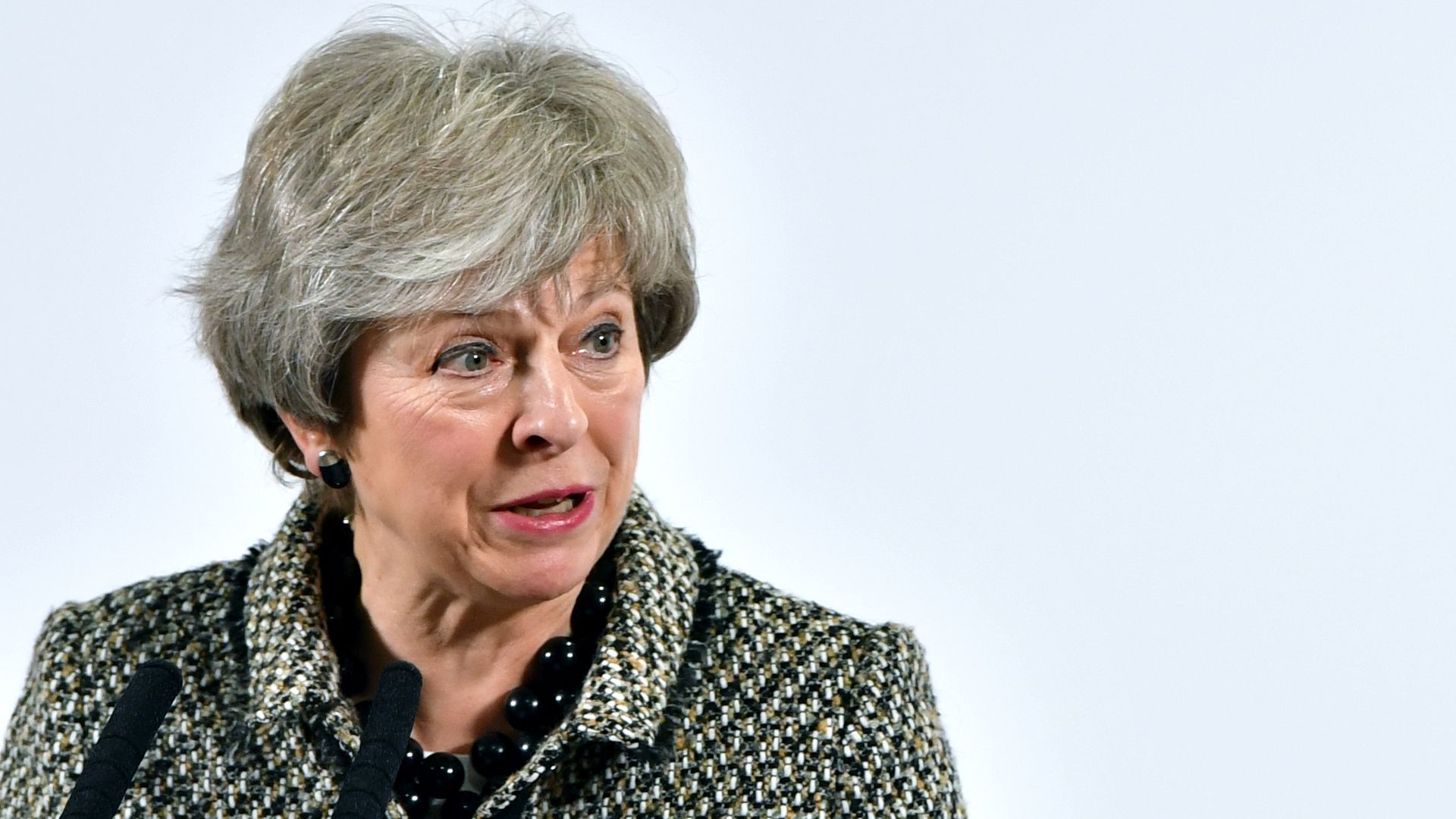 British Prime Minister Theresa May warned members of Parliament that voting down her Brexit deal this week would be "a catastrophic and unforgivable breach of trust in our democracy" in an op-ed for the Sunday Express.
The big picture: May's deal, which faces a lack of support from both the opposition Labour Party as well as pro-Brexit members of her own Conservative Party, is largely expected to fail in a vote on Tuesday — more than one month after she delayed a vote under similar circumstances. The European Union is expecting her deal to fail and the current planned Brexit date of March 29 to be delayed until at least July, The Guardian reports. And Labour leader Jeremy Corbyn has promised to table a motion of no confidence in May's government should that occur, which could oust her as prime minister and force a snap election.
Go deeper