WaPo: Trump sought to hide details of conversations with Putin from admin officials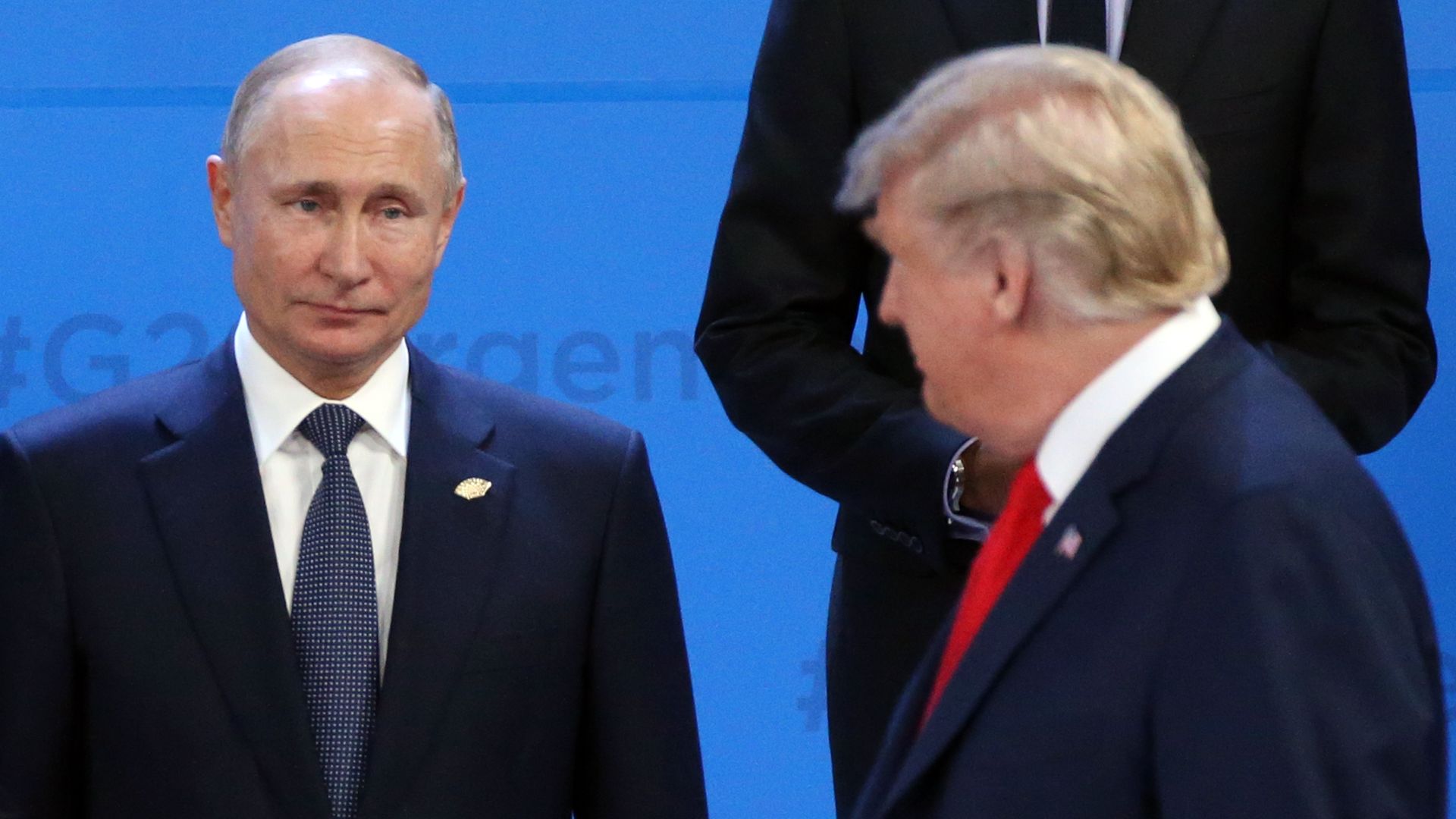 President Trump has repeatedly sought to conceal the details of his face-to-face conversations with Russian President Vladi­mir Putin from senior officials in his own administration, the Washington Post's Greg Miller reports.
Details: After meeting with Putin in Germany in 2017, Trump reportedly took notes from his own interpreter and instructed them not to discuss the contents of the conversation with other administration officials. This is just one example of what Miller reports is "a broader pattern" of Trump shielding his communications with Putin from the public as well as senior government officials — a pattern that has resulted in there being "no detailed record" of his face-to-face meetings with the Russian leader at "five locations over the past two years."
The big picture: Trump's 2-hour closed-door meeting with Putin in Helsinki over the summer has drawn scrutiny from Democrats in Congress, after Trump appeared to side with Putin over the findings of the U.S. intelligence community about Russian interference in the 2016 election.
Rep. Eliot Engel (D-N.Y.), new chair of the House Foreign Affairs Committee, told the Post that the meeting will be a target for investigators now that Democrats have taken control of the House. While in the minority, Democrats on the House Intelligence Committee attempted to subpoena Trump's interpreter, but were blocked by Republicans.
Go deeper: FBI reportedly probed whether Trump was secretly working for Russia
Go deeper