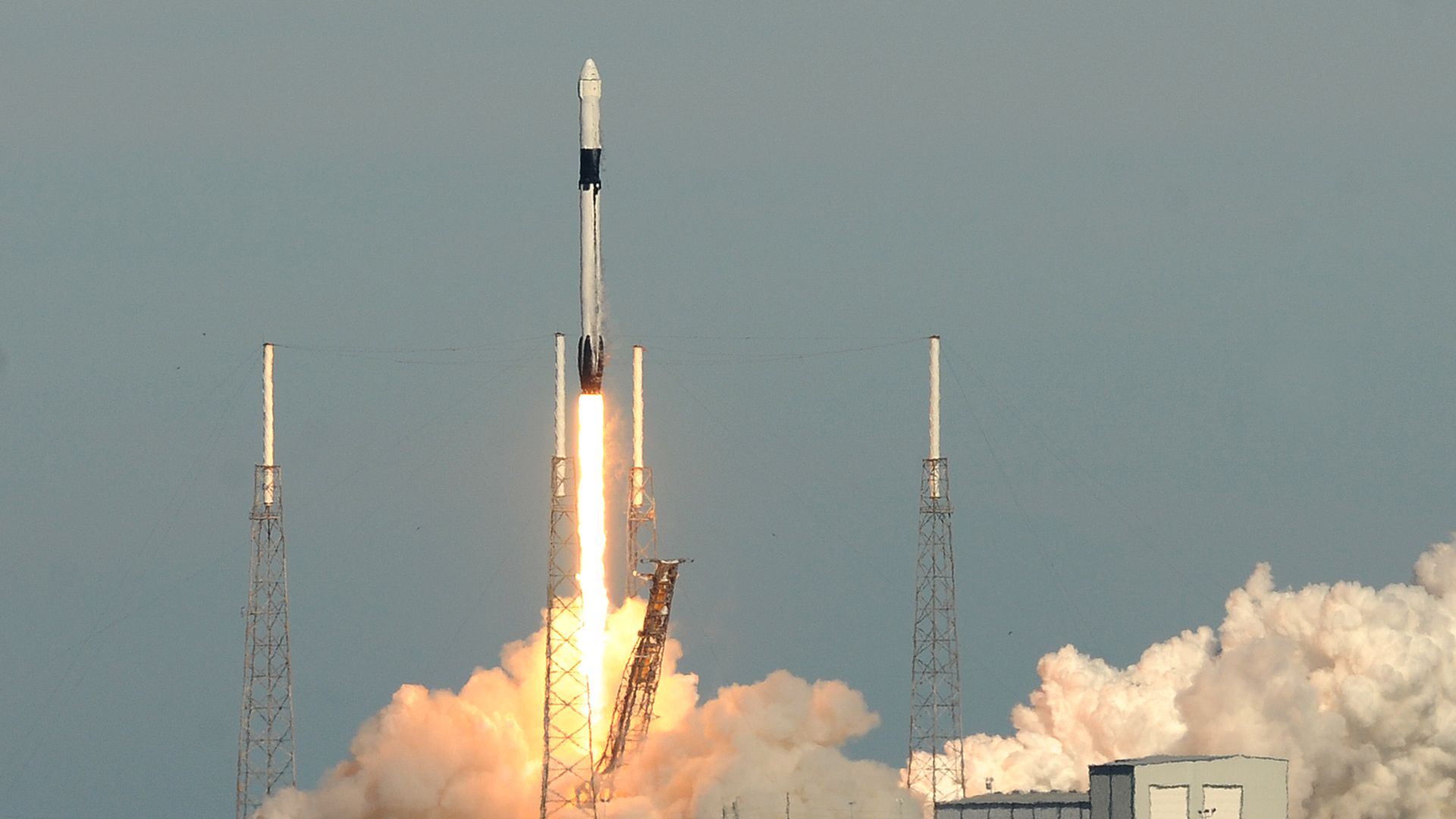 SpaceX is laying off more than 600 people — about 10% of its workforce, the Los Angeles Times first reported and Axios has confirmed.
Why it matters: The layoffs come soon after SpaceX moved to raise $500 million at a reported $30.5 billion valuation in order to fund its ambitious plan for satellite-based broadband services. The company has received FCC approval for launching more than 4,000 satellites into low-Earth orbit as part of this constellation, which it calls Starlink.
SpaceX, along with Boeing, is working to resume launching astronauts into space from U.S. soil, which has not happened since the end of the Space Shuttle era in 2011. Founded by Elon Musk, the company was scheduled for its first uncrewed test of a Falcon 9 rocket with a Crew Dragon capsule attached on Jan. 17. However, that's been pushed back to February due to the government shutdown and lack of NASA contractors to help with the work at Cape Canaveral, Florida.
In 2019, SpaceX aims to achieve the first deployments of its Starlink satellites, meet several Commercial Crew requirements, and also carry out tests of Starship — a reusable launch system the company says will be capable of carrying humans to Mars.
A SpaceX spokesperson gave the following statement to Axios:
"To continue delivering for our customers and to succeed in developing interplanetary spacecraft and a global space-based Internet, SpaceX must become a leaner company. Either of these developments, even when attempted separately, have bankrupted other organizations. This means we must part ways with some talented and hardworking members of our team. We are grateful for everything they have accomplished and their commitment to SpaceX's mission. This action is taken only due to the extraordinarily difficult challenges ahead and would not otherwise be necessary."
Go deeper