The new age of hostage diplomacy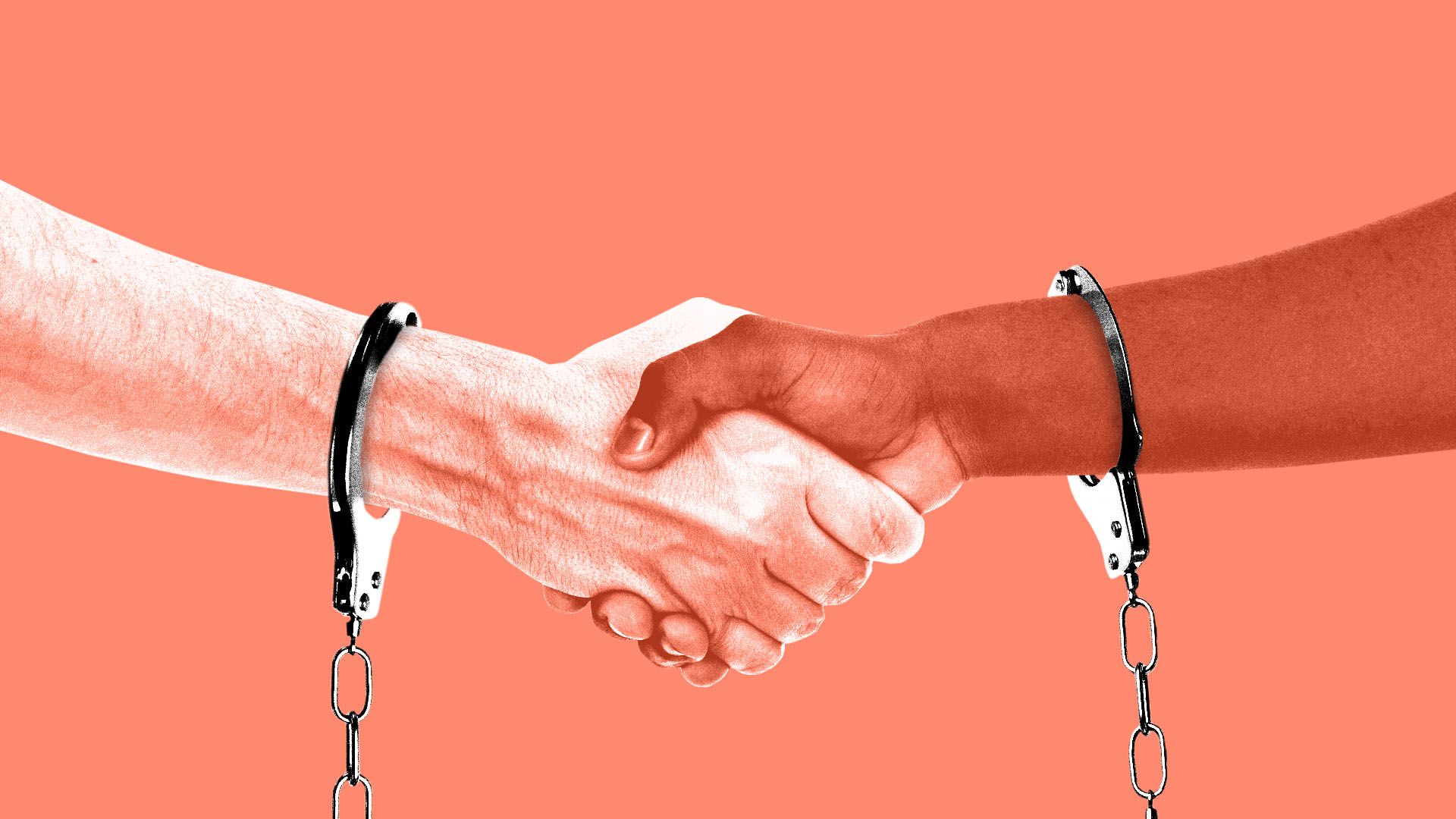 Poland's arrest of a Huawei executive on charges of spying for China escalates an already-fraught dimension of the turbulent new era of geopolitics.
The big picture: A spate of arrests has broken out, with detentions of Americans and Canadians in China, Iran and Russia, and Chinese people jailed in Canada and now Poland. It appears to be unprecedented — political hostage-taking amid a modern trade war.
As we've reported, the tit-for-tat jailings in part suggest a new stage of hostility in the U.S.-China race for technological and economic dominance in the coming decades.
"The Chinese have set a very troubling precedent. You don't like it when one of your citizens gets arrested, you nab a few folks from that country," said Ian Bremmer, president of the Eurasia Group. 
Driving the news: Poland announced today that it had arrested a man it identified only as "Weijing W.," a former diplomat in China's consulate in Gdansk. Authorities there said they also detained a former Polish security official, and charged both with spying for China, per AP.
Given China's actions to date, the Polish arrest seems bound to trigger a ferocious response from Beijing.
Already, China on Monday will begin trying Robert Schellenberg, a Canadian facing the death penalty for alleged international drug trafficking.
Schellenberg is one of three Canadians whom China has jailed since Dec. 1, when Canada arrested a senior Huawei official on charges of violating sanctions against Iran, reports the Globe and Mail. Huawei's chief financial officer, Meng Wanzhou, is out on bail now.
"It's the first time to my knowledge that tariffs and a trade war have led to arrests/de facto hostage taking."
— Ian Bremmer, president of the Eurasia Group
Thought bubble from Bill Bishop, writer of Axios China: "There is not a big Polish population in China, and I don't want to say anything irresponsible. But if I were a Pole in China, I would be nervous."
The practice is broader:
Wrapped up in spying and general longstanding rivalry, the Iran and Russia cases differ from the U.S.-China-Canada cases.
But they resemble each other in being part of how geopolitics is played now.
The "risk is once this becomes a tit for tat process, it provokes a downward spiral in relations that is tough to break," said Stephen Hadley, former national security adviser to George W. Bush.
Ivo Daalder, president of the Chicago Council on Global Affairs, said President Trump had erred by publicizing when hostages have been released. "Such public attention elevates the importance of hostages and gives nefarious actors an incentive to capture Americans in order to draw attention to their demands and causes," he said.
Go deeper