Julián Castro announces 2020 presidential run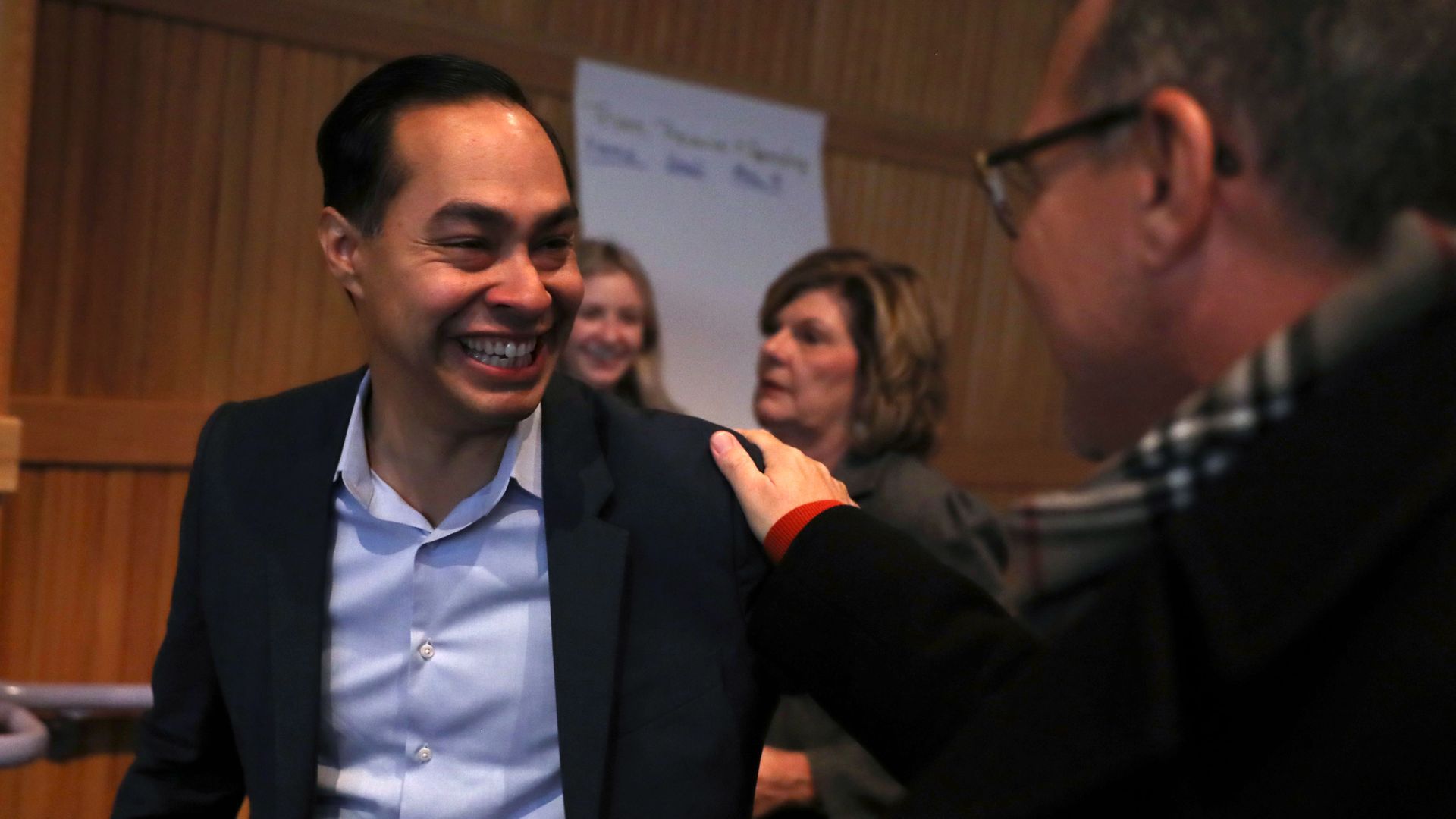 Former Housing Secretary Julián Castro announced his bid for the presidency on Saturday, the New York Times reports.
"When my grandmother got here almost a hundred years ago, I'm sure she never could have imagined that just two generations later, one of her grandsons would be serving as a member of the United States Congress and the other would be standing with you here today to say these words: I am a candidate for president of the United States of America."
Details: Castro announced an exploratory committee one month ago, and said he'd be making an announcement today. His first campaign stop will be Puerto Rico, meeting with those recovering from Hurricane Maria.
Castro is the former mayor of San Antonio, Texas. If elected in 2020, he'd be the third-youngest president ever elected, the Times reports.
He previously told the Times that it doesn't bother him to not be considered a front-runner: "In my whole life, I don't think I've ever started out as the front-runner. ... So I'm not going to concern myself with who people think of as the front-runner and who they don't."
Go deeper: Our 2020 candidate tracker.
Go deeper